'No Time to Die': Who Does Ana de Armas Play in the James Bond Movie?
A brand-new James Bond film is coming to theaters in late September, and many fans are thrilled to once more get the chance to see Daniel Craig back in action. No Time to Die not only features Craig as the fictional super-spy, but a slew of other talented actors as well, including Rami Malek, Christoph Waltz, Ralph Fiennes, and Ana de Armas.
Many viewers will recognize de Armas for her work in movies like Knives Out, but No Time to Die offers up a brand-new type of role for the actor — and as a Bond girl, fans will get to see de Armas in action. Recently, de Armas sat down for an interview to promote the film, describing the way that she sees her character. 
Who does Ana de Armas play in 'No Time to Die'?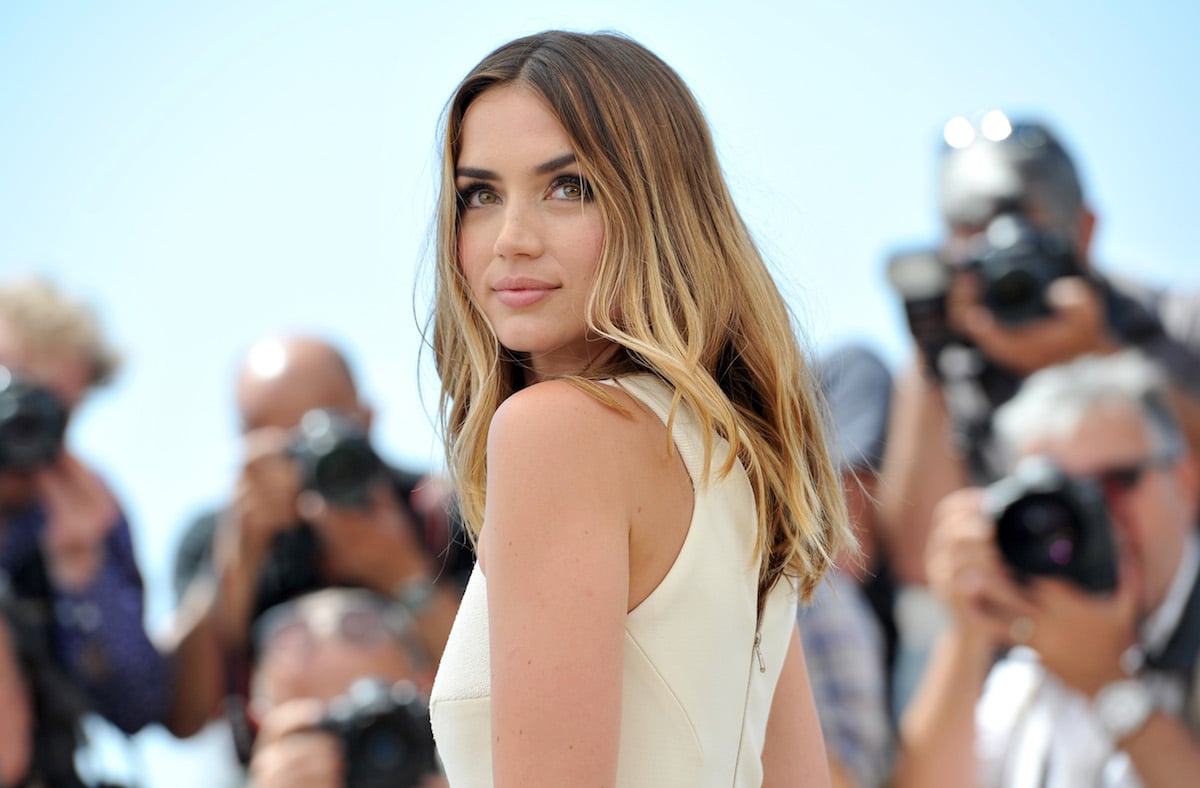 No Time to Die marks a bold new direction for the character of James Bond. Over the decades, fans have seen the fictional character go through many incarnations, from the mischievous persona lent by Sean Connery to the suave, debonair attitude that Pierce Brosnan brought to the role. Craig's Bond is sharper, intense, and tough — and Ana de Armas's character provides a great foil to the super-spy.
In No Time to Die, de Armas plays Paloma, a CIA agent who assists Bond in his latest mission. In a recent interview, de Armas described Paloma as "intense," noting that she has many hardcore action scenes in the film. "I really wanted to look like I knew what I was doing," de Armas revealed, as footage rolled of the actor taking part in stunt training. 
What is Ana de Armas best known for?
De Armas has been a staple presence in American entertainment for close to seven years, after beginning her career in Cuban-Spanish films. A few of de Armas's early roles include parts in Knock Knock, War Dogs, and Blade Runner 2049. In 2019, de Armas rose to prominence after a featured role in the Rian Johnson film Knives Out. The film showcased her range and revealed to fans that she could effortlessly transition between comedy and drama.
Pop culture fans also know Ana de Armas because of her short-lived romance with fellow actor Ben Affleck. The two met on the set of their 2019 film Deep Water and started dating not long after — only to break up in January 2021 after almost a year of dating. These days, Affleck is in a high-profile relationship with Jennifer Lopez, while de Armas is reportedly dating Tinder executive Paul Boukadakis. 
'No Time to Die' is Daniel Craig's final outing as James Bond
No Time to Die has been in development since 2016 and has had the release date pushed back several times due to the coronavirus (COVID-19) pandemic. As the 25th installment in the James Bond film series, and the final film in which Daniel Craig will be playing the role of Bond, expectations are very high for the film, and fans are looking forward to all the action. 
"I know there are a lot of things said about what I think of these films, but I've loved every single second of these movies," Craig said in a recent documentary that detailed his time as a fictional character. "And especially this one because I've got up every morning, and I've had the chance to work with you guys. And that has been one of the greatest honors of my life." It seems safe to say that No Time to Die will be an emotional experience for fans, as well as the film's cast.