Who Draws the Food Illustrations for 'The Great British Bake Off?'
Who is the artist behind the beautiful food illustrations on 'The Great British Bake Off?' All you need to know about the illustrator.
While The Great British Bake Off is home to several decadent desserts and savory bakes, it's also home to some rather true-to-life illustrations of said recipes. Before each baker puts together their showstopping masterpieces, an illustration of what the dish will look like is shown on the screen — so viewers can get an idea of the bakers' intentions before witnessing the final results. So, who's behind the beautiful confection illustrations?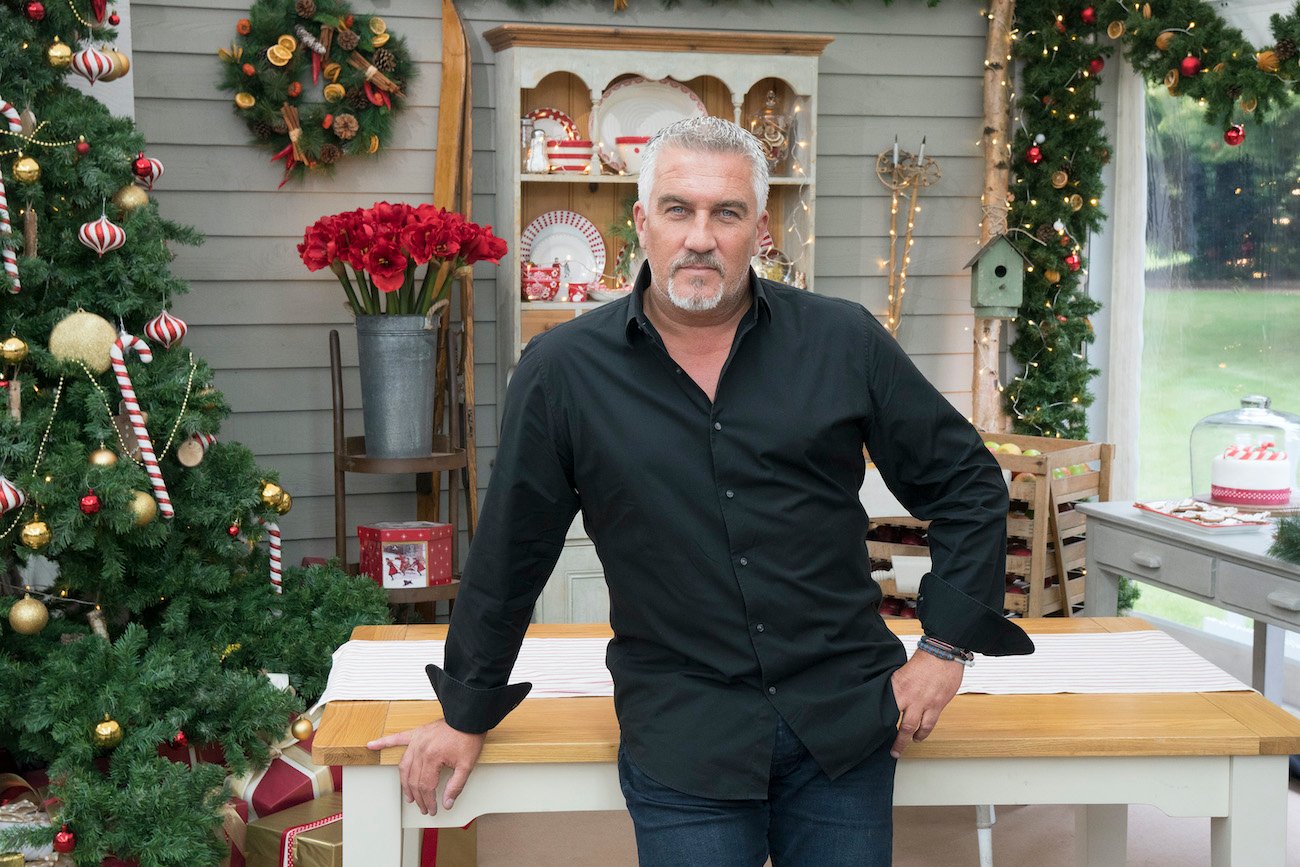 Tom Hovey creates the illustrations for 'The Great British Bake Off' 
As MentalFloss notes, Tom Hovey is behind the illustrations. In the show's premiere season, he worked primarily as a video editor. When the producers realized they needed an extra visual element to complement the bakes, Paul Hollywood, Mary Berry, and the hosts, Hovey offered up his illustration skills (since he also works as an artist). 
While Hovey's illustrations are shown before the baked goods come out of the oven, he makes them based on the final outcome. He said: 
…a pack of photos of the finished bakes from the set after each episode has been filmed … I sketch out all the bakes quickly in pencil to get the details, form and shape I am after. I then work these up by hand drawing them all in ink, then they're scanned and colored digitally, and then I add the titles and ingredient arrows. It's a fairly well-streamlined process now.

MentalFloss 
While it's now a "streamlined" process, adding the illustrations was initially a step into the unknown, as the illustrations add to the show, but the process took time to reach a formulaic place. Yet, who is Tom Hovey?
All about Tom Hovey 
Tom Hovey is a Welsh illustrator based in Bristol, as TomHovey.co.uk explains. While celebrated for his work on The Great British Baking Show, the man takes a multi-disciplinary approach to his artwork. Thus, Hovey has proved successful across multiple mediums and disciplines, including TV graphics, food illustrations, editorial work, storyboarding, animation, and more! 
Hovey also runs StudioHovey, which was created to explore new work, experiment, and foster collaborative art. Studio Hovey has now produced animations, illustrations, and more for a broad range of clients.