'Tiny Dancer': Who Was the Elton John Song Written About?
Elton John's 'Tiny Dancer' is an iconic song and there's someone in particular it was about.
Elton John is responsible for many hit songs, from "Your Song" to "Can You Feel the Love Tonight." Millions of people have formed connections with his music, and have claimed that the lyrics speak to them in a very profound way. It is
John's way with music and for expressing himself through the songs that have allowed him to remain one of the world's most iconic artists, year after year. One of John's biggest hits was a tune originally released in 1972, a song that managed to chart again several decades after it was first released — and many critics have called out the song as one of the greatest ever written. 
When was 'Tiny Dancer' released?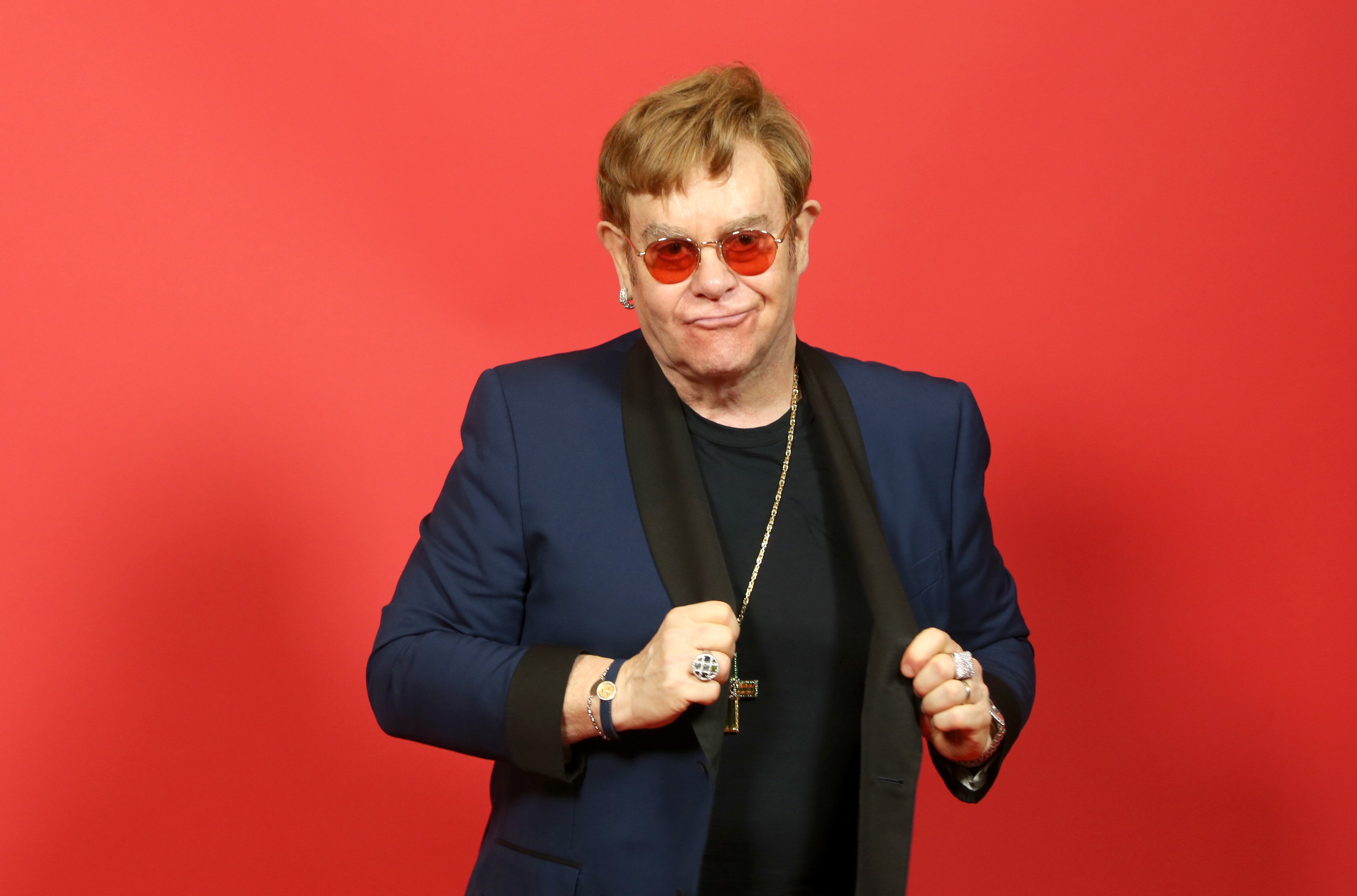 In the early '70s, John and his lyricist and writing partner, Bernie Taupin, had already been working together for several years, laying the groundwork for a partnership that would last for decades. John was well on his way to becoming a worldwide superstar when his fifth album, Madman Across the Water, was released in 1972. The album featured several tunes that are now staples in his music catalog, including "Levon" and the title track, "Madman Across the Water." 
The album also included a track called "Tiny Dancer" in its nine songs. While it was never released as a single at first, the song became popular with fans in the years that followed, although it never reached the exalted Billboard status of John's other songs — at least, not within the first several decades of the song's release. In fact, it peaked at #41 on the U.S. pop charts. Part of that could have been due to the song's run time. Most radio singles at the time ran for just a few minutes, while "Tiny Dancer" ran for 6:12 minutes. 
Who was the song 'Tiny Dancer' written about?
The song "Tiny Dancer" makes reference to a woman with pretty eyes who acts as the "seamstress for the band" — and as it turns out, this magical entity was a very real person, one with a distinct connection to both Elton John and Bernie Taupin. As reported by Rolling Stone, Bernie Taupin took inspiration for "Tiny Dancer" from his then-wife, Maxine Feibelman. She later recalled, "I had been into ballet as a little girl, and sewed patches on Elton's jackets and jeans." These actions prompted Taupin to put pen to paper and write the lyrics to "Tiny Dancer," which, paired with an enchanting string melody and a background of organ rhythm, became almost hypnotic in sound. 
'Tiny Dancer' enjoyed a revival when the movie 'Almost Famous' was released
In the year 2000, the film Almost Famous was released, a movie that glamorized the rock star lifestyle and made Kate Hudson a star. The movie featured a soundtrack that enchanted thousands of fans, and many were introduced to the song "Tiny Dancer" for the first time. The song featured prominently during an emotional scene in the movie, and when Almost Famous was released, it managed to send the sweet rock ballad up the charts, giving the song a major boost of popularity. 
These days, "Tiny Dancer" is played on the radio frequently, and enjoys a cult-classic status among fans of all ages. Most music critics believe it to be one of the greatest rock songs ever written. It might have taken a few decades, but it is clear that many now fully appreciate the sweet lyrics and soaring melody of "Tiny Dancer," a song that stands as one of Elton John's true masterpieces.