Who Gave Miley Cyrus Her NSFW New Tattoo?
Miley Cyrus is one of those Hollywood celebrities who really enjoys defying the expectations of both her fans and the media. Ever since her transition from a sweet Disney star to a mature, daring woman, Cyrus has pushed the boundaries in her music as well as her personal life. Cyrus is a huge fan of body art, especially tattoos, and loves getting new ink to commemorate significant events in her life. Recently, Cyrus surprised fans yet again with a tattoo that pays tribute to an iconic piece of artwork.
How many tattoos does Miley Cyrus have?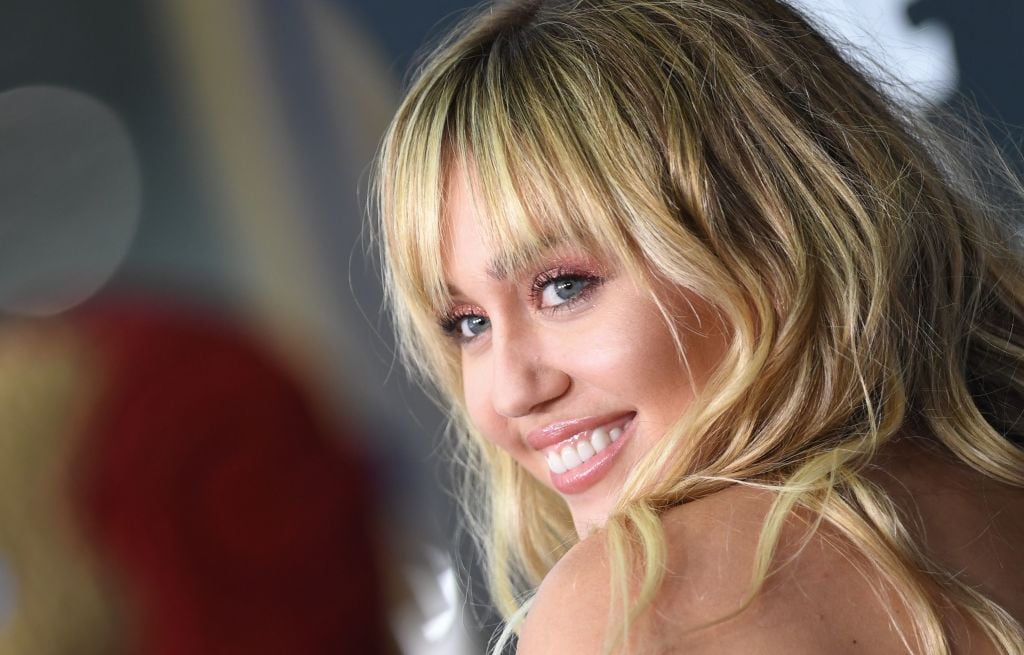 Cyrus rose to fame on the iconic Disney Channel show Hannah Montana. Playing the demure, dual-personality teen sensation gave Cyrus a platform for her amazing vocal skills, and soon, she had eclipsed the show and was on to bigger things. Eager to prove that she was her own person, Cyrus developed a somewhat controversial reputation and weathered several controversies during the early days of her career.
Most critics have finally accepted Cyrus for who she is — and her fans certainly love her for her bold nature. Cyrus is a devotee of risque photography and body art. Over the years, she has decorated her skin with an assortment of tattoos.
In fact, Cyrus has well over twenty tattoos, many of them very small and hard to precisely identify. A few of her known tattoos include the words "Just Breathe" on her ribs, and close to ten miniature tattoos on and in between her fingers. She also has the word "love" written inside her ear, a reminder for Cyrus to "block out all the crap."
Miley Cyrus recently got matching tattoos with Cody Simpson
Cyrus has also used her tattoos to symbolize major moments in her love life. For ten years, she and Australian actor Liam Hemsworth were romantically involved, after initially meeting on the set of their movie, The Last Song.
Hemsworth and Cyrus commemorated their love via body ink several times during the course of their relationship. They got matching Vegemite tattoos a few years ago, followed by matching sugar skull tattoos a year or so after that. 
Although Cyrus and Hemsworth broke up in the summer of 2019, she continues the tradition of honoring her loves through tattoos. Currently, Cyrus is dating Cody Simpson, and the two have visited the tattoo shop several times together. Most recently, both Cyrus and Simpson got matching trident tattoos on their left arms.
Miley Cyrus got a new Matisse-inspired tattoo
Cyrus has also visited the tattoo shop solo a few times within the past couple of months as well. One of her most recent pieces is a note from Yoko Ono inscribed on her shoulder, an homage to both her love of John Lennon's music and her longtime collaboration with Sean Lennon.
On March 2nd, Cyrus debuted yet another brand-new tattoo, this time a beautiful tribute to another iconic artist. The tattoo in question is a silhouette of a woman's naked body, done in black and white ink. The piece is placed on her tricep and is taken from artwork by Henri Matisse.
Cyrus captioned her post: "Dance me to your beauty with a burning violin. Dance me through the panic till I'm gathered safely in. Touch me with your naked hand or touch me with your glove. Dance me to the end of love."
The words are beautiful, but not penned by Cyrus. In fact, they come from a book written in 1984 by Leonard Cohen, a book that also featured a series of illustrations by Matisse. It is admirable that Cyrus managed to include a tribute to not only Matisse but to Cohen as well in the debut of her new tattoo. 
Who gave Miley Cyrus her tattoo?
As for who inked her, Cyrus was tattooed by Los Angeles-based artist Nico Bassill. He's the same artist that inked Cyrus and Simpson for their matching tattoos.
"I grew up in Los Angeles and the streets around my town really inspired my drive for art and to work with many different mediums," writes Bassill in his bio. "From a young age I was enamored with tattoo's and aspired to one day become a tattoo artist."
Bassill started his journey as a tattoo artist four years ago. "After a long adventure of handwork and learning, I finally became a full time artist and am living out my dream," writes Bassill.
Bassill appears to be a Cyrus favorite when it comes to tattoos. Last year, he covered up a small green avocado on her left tricep with a large rose.