Who Has Cameron Diaz Dated?
Cameron Diaz has been a fixture in Hollywood in the 1990s, so it isn't too surprising that she has had her fair share of relationships with famous men. The 46-year-old is currently married to rocker Benji Madden — they tied the knot in 2015. But before she settled down, Diaz was often making headlines for her flings and romances. Let's take a walk down memory lane and look at some memorable relationships that Diaz used to be in.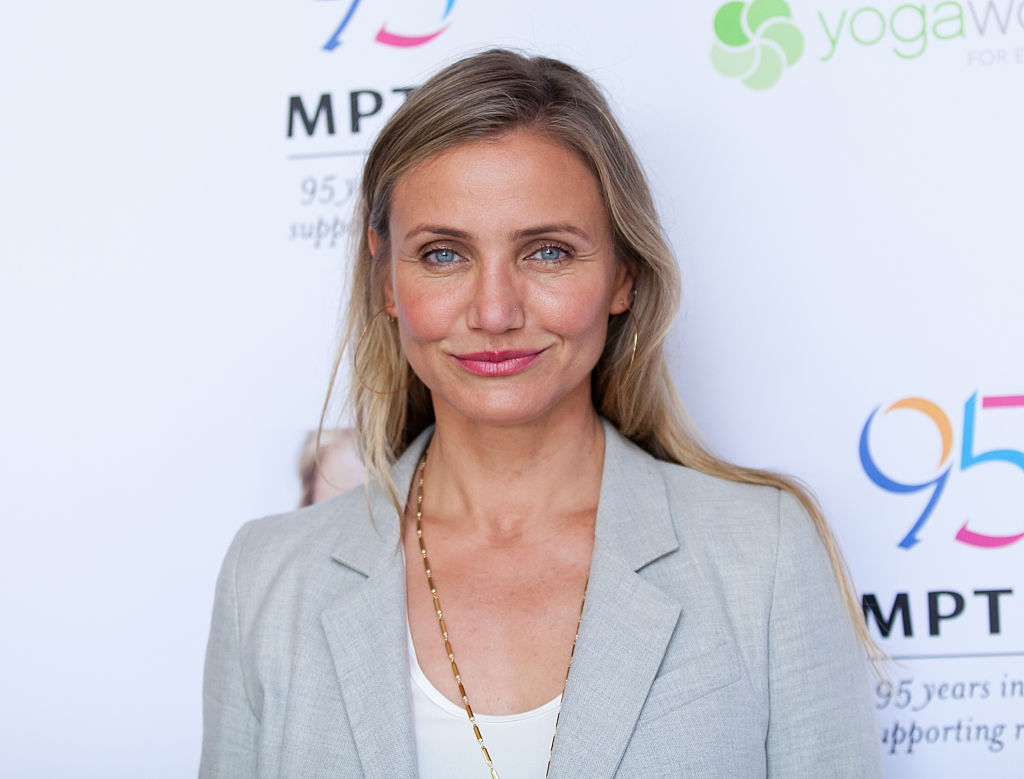 Carlos De La Torre
Before she became a household name, Diaz had a brief relationship with video producer Carlos De La Torre, whom she met during a commercial shoot. "I spent the entire day trying to get him to talk to me," she told People of the time when they first started working together.
De La Torre eventually called Diaz the day after the shoot, and the two of them quickly hit it off. They moved in together only to break up in 1994.
Matt Dillon
In 1995, Diaz went on to date fellow actor Matt Dillon. The couple filmed the hit movie There's Something About Mary together before parting ways in 1998. Almost ten years later, Dillon opened up about their relationship and said that the only time he was in love was when he was with Diaz. He also said she was his "muse."
Jared Leto
Diaz began dating Thirty Seconds to Mars frontman Jared Leto in 1999. The two of them quickly got engaged sometime in the early 2000s but broke up in 2003. While they were together, there were often rumors about Leto being unfaithful to Diaz. However, in an interview, Diaz denied them, saying: "These stories hurt Jared more than they hurt me."
Justin Timberlake
In 2003, Diaz met Justin Timberlake at the Nickelodeon Kids' Choice Awards. She presented him with the award for "Best Burp" and, reportedly, that was where the two started feeling some chemistry between them.
Throughout Diaz and Timberlake's relationship, there were always rumors about them tying the knot. However, both of them have shared that Diaz's fear of commitment was keeping them from settling down with each other.
After four years together, though, Diaz and Timberlake parted ways in 2007. Although they never revealed the exact reason behind the breakup, many fans believed that it was either Scarlett Johansson or Jessica Biel who came between them.
In any case, things seemed to be tense between Diaz and Timberlake for a while after the breakup. They famously had a "face-off" at a Golden Globes after-party. However, the two of them was able to get over it and eventually developed a good working relationship. They worked alongside each other on Shrek the Third (2007) and Bad Teacher (2011).
Criss Angel
After the breakup with Timberlake, it didn't take long before rumors were swirling about Diaz's romance with magician Criss Angel. The two stars were spotted together several times, though they denied that they were anything more than "good friends."
However, at one show in New York, Angel gave a shoutout to Diaz. "I'd like to dedicate this to my girl Trouble, aka Cameron. I love you, baby," he said.
Angel's estranged wife, then, sued the magician for "mental cruelty" and "abandonment" while claiming that he had an adulterous affair with Diaz.
Alex Rodriguez
In 2010, Diaz went on to date baseball star Alex Rodriguez. The had a bit of an on-and-off relationship for about a year, though they finally split for good in 2011. A source alleged that Diaz was "hurt and betrayed, because she tried so hard to please him."
However, in 2012, Rodriguez publicly talked about Diaz and he had nothing but nice words to say. "I don't like talking about my relationships, but I will tell you about CD: She's probably one of the greatest human beings I've ever met, and just an amazing light," he shared.