Who Has Raven Symoné Dated?
Raven Symoné is one of the most well-known sitcom actresses in the industry. After rising to fame as a child star in the 90s, Symoné made a name for herself in the early/mid-2000s by starring in Disney Channel shows and movies like That's So Raven, Zenon: Girl of the 21st Century (1999), and The Cheetah Girls (2003).
Since she has gained such a large following over the years, it comes as no surprise that people have often wondered about the actress's love life. So who has Raven given her heart to in the past? Read on below to find out who's she's dated and who she is currently in a relationship with.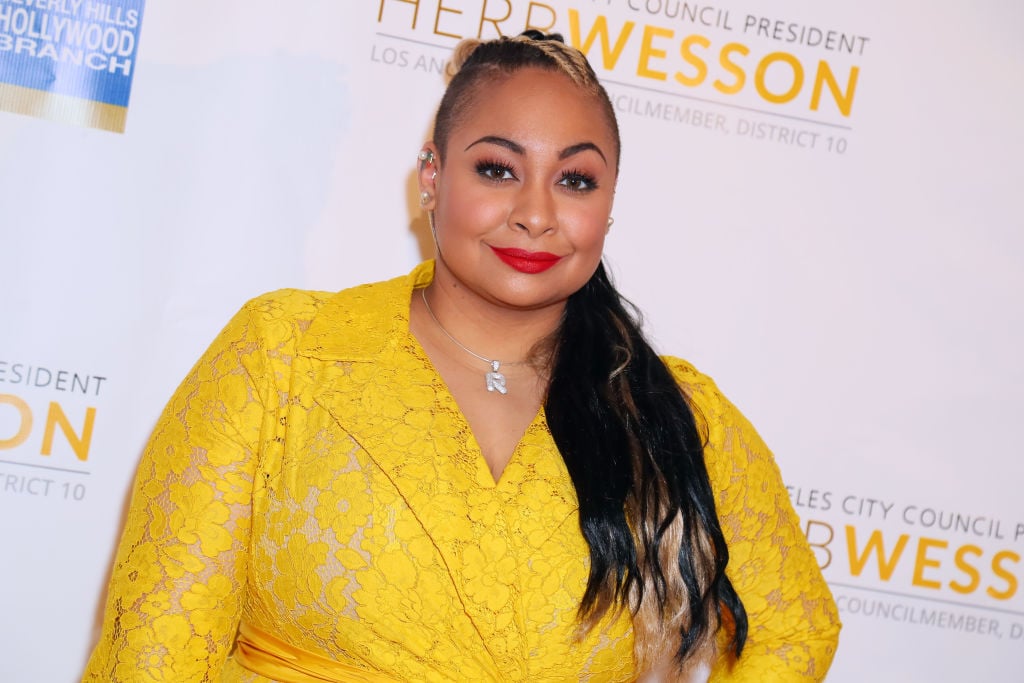 Raven Symoné was rumored to have dated Jussie Smollett
Although Raven Symoné grew up in the spotlight, she's maintained a relatively low profile over the years, so not much is known about the details of her past flings.
However, it has been rumored that she dated Empire actor, Jussie Smollett from 2007-2011. It was also alleged that Raven was pregnant with Smollett's child, but that turned out to be false.
It wasn't until 2015 that That's So Raven star denied having a romantic relationship with Smollett, telling Billboard that they're just best friends.
"We never had a romantic relationship, but we definitely, living in method acting worlds, acted how we normally would. (Laughs.)," she said of them acting together on Fox's musical drama, Empire. "It was very natural and easy. I'm happy that he was as excited to work with me as I was excited to work with him."
Raven dated Azmarie Livingston for three years
In 2012, rumors swirled that Symoné was dating America's Next Top Model contestant, AzMarie Livingston.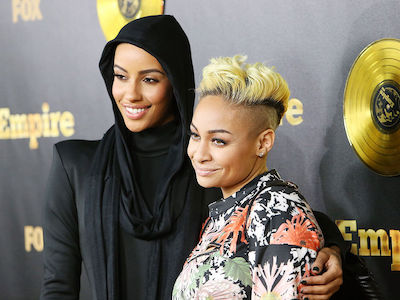 RELATED: What Happened With Raven Symoné and Her Ex-Girlfriend, AzMarie Livingston?
Though it appeared as though the two were a couple, Raven refused to confirm that she was in a relationship.
"I'm living my PERSONAL life the way I'm happiest. I'm not one, in my 25 year career to disclose who I'm dating," she wrote on Twitter. "And I shall not start now . . . My sexual orientation is mine, and the person I'm datings to know."
After three years together, Us Weekly exclusively reported that Livingston and Symoné had split, with sources alleging that it could have been due to the actress being unfaithful.
Orlando Brown detailed his relationship with Raven-Symone in 2016
Years after Raven Symoné and Orlando Brown co-starred together on Disney Channel's hit sitcom, That's So Raven, the actor opened up about his real-life relationship with the singer.
While many assumed that the two were close friends during and after their That's So Raven days — just like Raven and co-star Anneliese van der Pol — Brown (sort of) claimed in 2016 that he and the singer had an explicit sexual relationship.
The reveal came during an interview Brown was having with VladTV. After the interviewer asked what he meant by a lyric in one of his songs in which he claimed Symoné "isn't black anymore," the child star alleged that he and his co-star had somewhat of a fling back in the day.
RELATED: Your Favorite Disney Stars: Where Are They Now?
"I told you in the first interview, she gave me …" the former Disney star failed to complete his sentence verbally. Instead, he began making a series of inexplicable slurping noises then transitioning into some jazz scat before closing with the chorus to Hanson's "Mmmbop."
Oh, and the awkwardness didn't stop there.
In May 2018, Brown shared a video of his giant neck and chest tattoo of Symoné's face, which quickly circulated through Twitter.
A few months later, the actor told Dr. Phil that he and Raven had a positive relationship and claimed that he wanted to marry her. "I have to find out a way to ask her. Right now, I'm just chilling," he said.
Raven Symoné is currently married to Miranda Pearman-Maday
Whether Raven dated exclusively in the past or not, none of that really matters anymore because she's officially a married woman!
On June 18, the former co-host of The View announced on her Instagram that she recently tied the knot, sharing a photo of her new wife, Miranda Pearman-Maday.
"I got married to a woman who understands me from trigger to joy, from breakfast to midnight snack, from stage to home," Symoné captioned the photo. "I love you Mrs. Pearman-Maday! …!!! I's married NOW."
RELATED: Raven Symoné Announces She's Married; Who Is Her Wife?
Maday also posted a boomerang on her Instagram of the couple sharing a kiss, with the caption, "8PM ~ my wife for life," which Raven later posted on her feed.
Congrats to the happy couple!