Who Has Regina Hall Dated?
Regina Hall is a Hollywood treasure. Since making her film debut in 1999's The Best Man, she's appeared in over 30 movies, showing her range through the varied roles she's taken on throughout her career. Fans adore Hall for the humor, energy, and charm she brings to the silver screen, but some might find themselves wishing they knew more about her personally.
Hall, 50, can be a private person, leaving fans wondering about many aspects of her life. Like, who has Regina Hall dated? While she's been reticent about discussing such topics, we've rounded up everything we know about Regina Hall's relationship history here.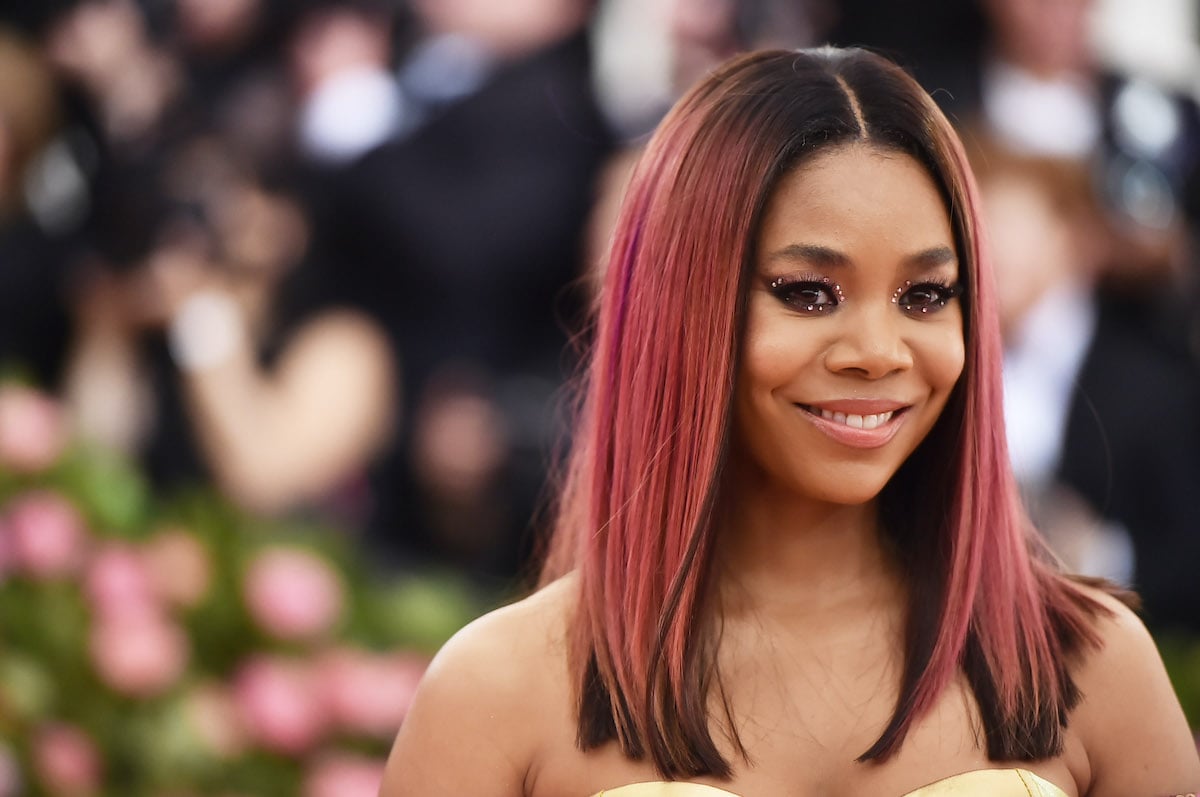 Regina Hall has been tight-lipped about the people she's dated
Since the start of her career, Hall has never really discussed the people she's dated. But her earliest known relationship allegedly was with rapper Sadat X of Brand Nubian. The artist previously said on The Leschea Show that they dated for seven years between the '90s and 2000s before he "f*cked it up."
Hall mentioned to The Los Angeles Times that she went through a bad breakup in 2010, around the time she was working on projects such as  Law Abiding Citizen and Law & Order: L.A., but she never named the person.
RELATED: Regina Hall's Net Worth And More
In 2016, Hall was linked to her Barbershop: The Next Cut co-star Common. However, he shut down the romance rumors in an interview with The Breakfast Club. "That's just my people—that's just my buddy," he said. "We never were in that space—you know, that's just like somebody I care about as a friend. We worked together and right now I'm just single."
Hall was later linked to Chadwick Boseman after they were seen at a party together in 2018. But it turned out they weren't together. As The Atlanta Black Star notes, Boseman was already in a relationship with Taylor Simone Ledward, whom he wed shortly before his death in August 2020.
Since then, Hall hasn't been linked to anyone. It seems she's been more focused on her career than anything, having appeared in a string of films in recent years including Girls Trip, The Hate U Give, and Little.
Regina Hall once explained why doesn't discuss who she dates
As far as the reason Hall is so private about her love life, she once told Essence that she believes her relationships are "sacred" and should be kept out of the spotlight — at least until things are serious.
"I just feel like relationships are sacred until you're in a space where you are really certain and knowing," she explained. "Until you see and know what that part of your life is, inviting the public in [is off limits], but I understand people's curiosity because I ask God 'who is it going to be' as much as they do. I'm like, God! But I also do that with other people. My friends call me and say, 'Guess what I heard?' So, I think it's just natural human curiosity."
With that, it seems you won't be hearing much about Regina Hall's dating life until it becomes more serious. Fair enough.