Who Is 50 Cent's Girlfriend 'Cuban Link' and How Did They Meet?
50 Cent's red carpet appearances and social media feeds include images of his lady love, Jamira "Cuban Link" Haines. They made their public debut last summer, surprising many of 50 Cent's fans because he tends to keep his dating life private.
But ever since, the couple posts videos together and will sometimes pop in the comment section on each other's timelines. They're cautious, but on occasion they give fans a peek into their relationship. Learn a little bit more about "Cuban Link."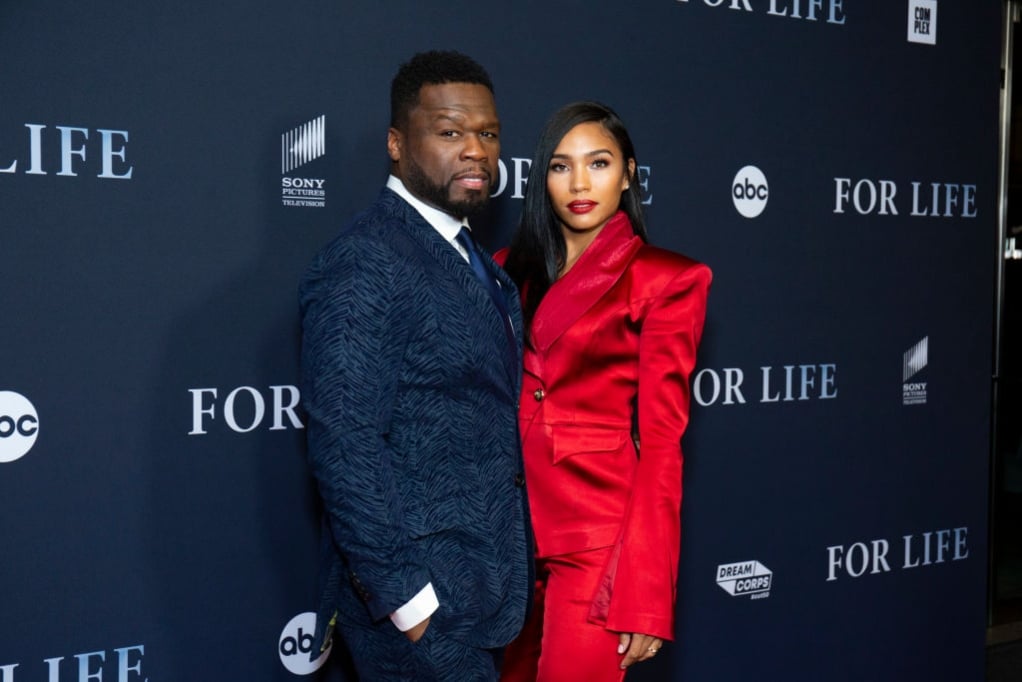 How did 50 Cent and Jamira 'Cuban Link' Haines meet?
While on an Instagram Live session the two answered a few questions. 50 Cent said, "The first time I went to meet her, she gave me an address and it was the restaurant." He didn't realize that's where he was heading. Haines didn't want to supply him with her home address for their first date.
She said, "He wasn't coming to my house!" because she had to check him out and make sure he was real first.
What is Haines' ethnicity?
Though her nickname and Instagram handle say Cuban Link, Haines is not Cuban. She told social media followers that her mother is Puerto Rican and her father is Black. The New Jersey native is the youngest child in her family and she credits her parents with giving her a great foundation.
She's a fitness trainer and model
Sure, she's busy with classes, but Haines is also building up her fitness brand. As a personal trainer, she works with private clients and she told East Coast Magazine that she plans to open her own gym.
Additionally, Haines wants to turn her business, Cuban Fit, into a sprawling empire. To help do that, she may jump back into professional modeling—but as an athletic model. Eventually, she'd like to branch into TV too.
Haines is about to finish her bachelor's degree
It's been shared that Haines is a law student, but she clarified that on Instagram Live by saying she is not in law school yet.
She's currently finishing up her bachelor's degree at Rutgers University and is due to graduate in summer 2020. Haines has done an internship at a law firm, but she still has to take her LSATs. She plans on studying corporate law.
50 Cent and Cuban Link are solid
The 25-year-old jokingly admitted one of her goals is learning how to cook because she wants to prepare for becoming a wife. Many believe Haines is the one for 50 based on how they gush over each other and interact on social media.
Could wedding bells be in their future? People are genuinely happy for the entertainment mogul and his new bae.
They are fans of one another's work and last year, 50 Cent even stepped out to one of Haines' charity back-to-school events in her hometown.
Though you can occasionally catch them together on Instagram Live sessions, don't expect them to follow fans' suggestions to start their own podcast. 50 Cent thinks too much private information would get leaked.
RELATED: Why Did 50 Cent and Ciara Break Up?