Who Is Abbie Grace Burnett, John David Duggar's Girlfriend?
John David Duggar has just announced that he is courting Abbie Grace Burnett.
Counting On star John David Duggar has just announced that he is courting Abbie Grace Burnett. So who exactly is Burnett, and what do we know about this relationship?
According to TLC, Burnett is a 26-year-old nurse from Oklahoma. In a video posted to TLC's website, the two said that they've known of each other for several years, but they didn't officially meet until a few months ago when Duggar flew in for a church event in Oklahoma.
"We fell in love very quickly, and it's been a wonderful journey thus far, and [we're] taking the next step to move on to a courtship," Duggar said.
Being in a courtship means that Duggar and Burnett are dating with the intention of getting married, although Duggar has not actually popped the question yet. However, he evidently celebrated the beginning of their courtship by giving Burnett a heart-shaped necklace.
It appears that Burnett has seven siblings. That's according to an archived blog post dug up by Inquisitr which seems to have been run by Burnett's family; Johnny and Cheryl Burnett note that they live in Oklahoma and have eight children: John-Clay, Hannah, Caleb, Abbie, Charity, Maggie, Carinna, and Benjamin.
This news comes almost a year after rumors began to surface about Duggar being in a relationship. Back in August 2017, OK Magazine reported that he had entered into a courtship with a woman living in Texas. However, this was never publicly announced, and it's still unclear whether those reports were true.
Before that, there were rumors back in 2015 that Duggar was dating Tabitha Paine, the sister-in-law of Erin Bates from Bringing Up Bates. However, she released a statement at the time saying that she was a live-in tutor for the Duggar family but that she and Josh were just friends. "I may just be single for the rest of my life," she said at the time.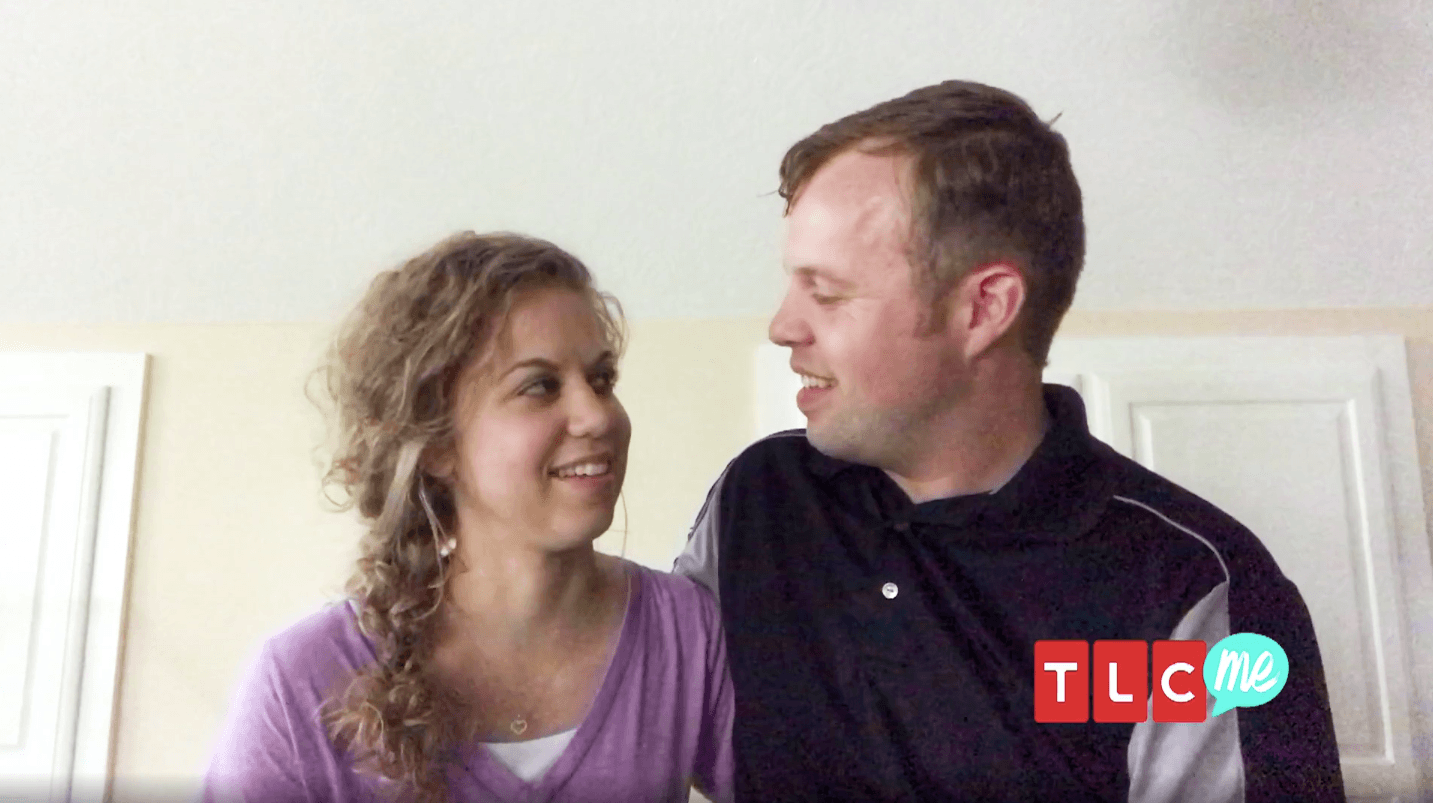 Part of the reason there has been so much interest in John's relationship status is that he's the second-oldest Duggar son, and many of his younger siblings have married. He has said that he has always intended to get married and start a family, though. He told TLC in 2017:
"Future plans would be to I think one day, Lord bring the right one along, and then I'll start a family and hopefully be able to invest in their lives and raise up a generation that will be great people for this society, and really, just be, I don't know, a good, solid family."
When asked if he had somebody he was dating at the moment, Duggar took a long pause before saying "I don't have anybody right now. But I am praying about it. One day. Keep watching."
Clearly, Jim Bob and Michelle Duggar approve of this relationship. In a post on the Duggar Family website, they said, "We are so excited to announce the courtship of John David and Abbie! John David brings our hearts so much joy and we've watched him faithfully pray, wait, and trust God for the right girl to come along! Now, a beautiful relationship has blossomed between the two of them. We can't wait to see what the Lord will do in the future."
Check out The Cheat Sheet on Facebook!