Who Is Angela Simmons' New Man, Daniel Jacobs?
Angela Simmons typically stays under the radar except for her appearances on Growing Up Hip Hop. Her time is spent running her business or taking care of her son, Sutton.
On and off camera, Simmons' dating life sometimes becomes a topic of conversation, and she's often linked to other hip-hop celebrities. But it's recently been revealed that she's dating someone new: Daniel Jacobs. Fans are curious to learn more about him.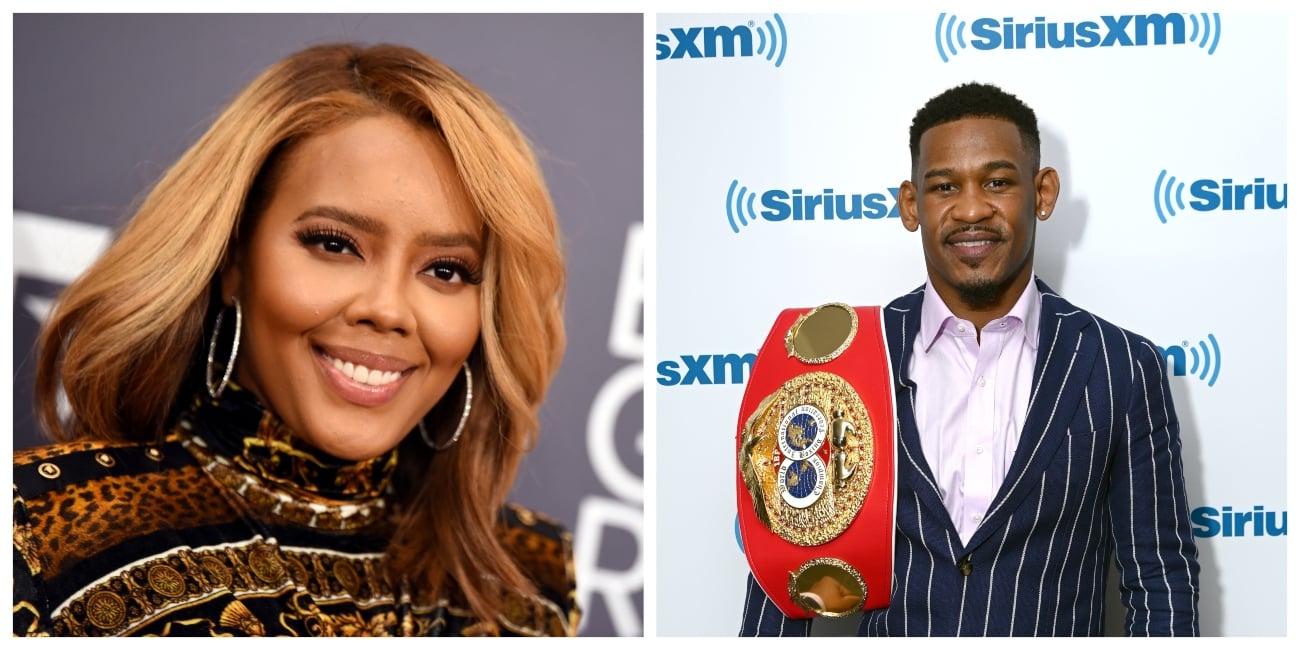 Angela Simmons and Daniel Jacobs went viral
Simmons posted a photo of herself with Jacobs on her Instagram account on Aug. 8 that included "TKO" in the caption. Fans immediately started sleuthing to find out more about the man in the picture and later identified him as boxer Daniel Jacobs.
Previously, 32-year-old Simmons was rumored to have romantic connections to Romeo Miller (Master P's son) and her ex-boyfriend Bow Wow.
Both played out as storylines on Growing Up Hip Hop, but she remains close platonic friends with each of them. For fans, the photo with Jacobs tells a different story about her relationship status.
Jacobs is a fighter in every sense of the word
Jacobs, 33, is a native New Yorker who hails from Brooklyn and made his professional boxing debut in 2007. Up until 2010, he was undefeated but personal challenges caused temporary setbacks in his career. According to his bio with Premier Boxing Champions, Jacobs was diagnosed with a rare form of cancer.
In 2011, Jacobs went to Iraq to participate in a special event for U.S. troops when experienced painful symptoms in his legs. Upon his return to the States, doctors found a tumor on his spinal cord which inhibited his ability to walk.
He even had bouts of paralysis, and doctors warned that he wouldn't be able to walk or fight again. Jacobs was diagnosed with osteosarcoma and endured treatments for over one year.
By 2012, he was back on his feet and in the ring, taking bouts with opponents from all over. His nickname is "Miracle Man."
Jacobs' ex speaks out on social media
Since he and Simmons made things Instagram official, Jacobs' ex-girlfriend (and mother of his child) hit social media to make some comments. Some Instagram users joked that the new relationship is for a TV storyline, and Jacobs' ex Natalie Stevens agreed with some of them.
She used to date him for more than 10 years and the two share a son. It's unclear what prompted her to address his new coupling with Simmons, but Stevens responded on Instagram by stating she's not bitter. She added that if she was, "Pastry" would have "caught these hands." Obviously, the term pastry is a reference to Simmons and her sneaker line.
It's unclear how long Jacobs and Simmons have been together but Growing Up Hip Hop fans want to know if he'll be appearing on the show next season. For now, they can stay tuned to her social media account or check out Jacobs' next bout.