Who Is Angourie Rice aka Siobhan From 'Mare of Easttown'?
Mare of Easttown proved to be the latest hit HBO crime drama. With Kate Winslet leading an all-star cast of recognizable faces, the series also showcased those who may not yet be household names. Angourie Rice, who played Siobhan in the provocative crime drama, may stick out to fans of the MCU, but Mare of Easttown allowed her to shine even brighter in a much bigger role.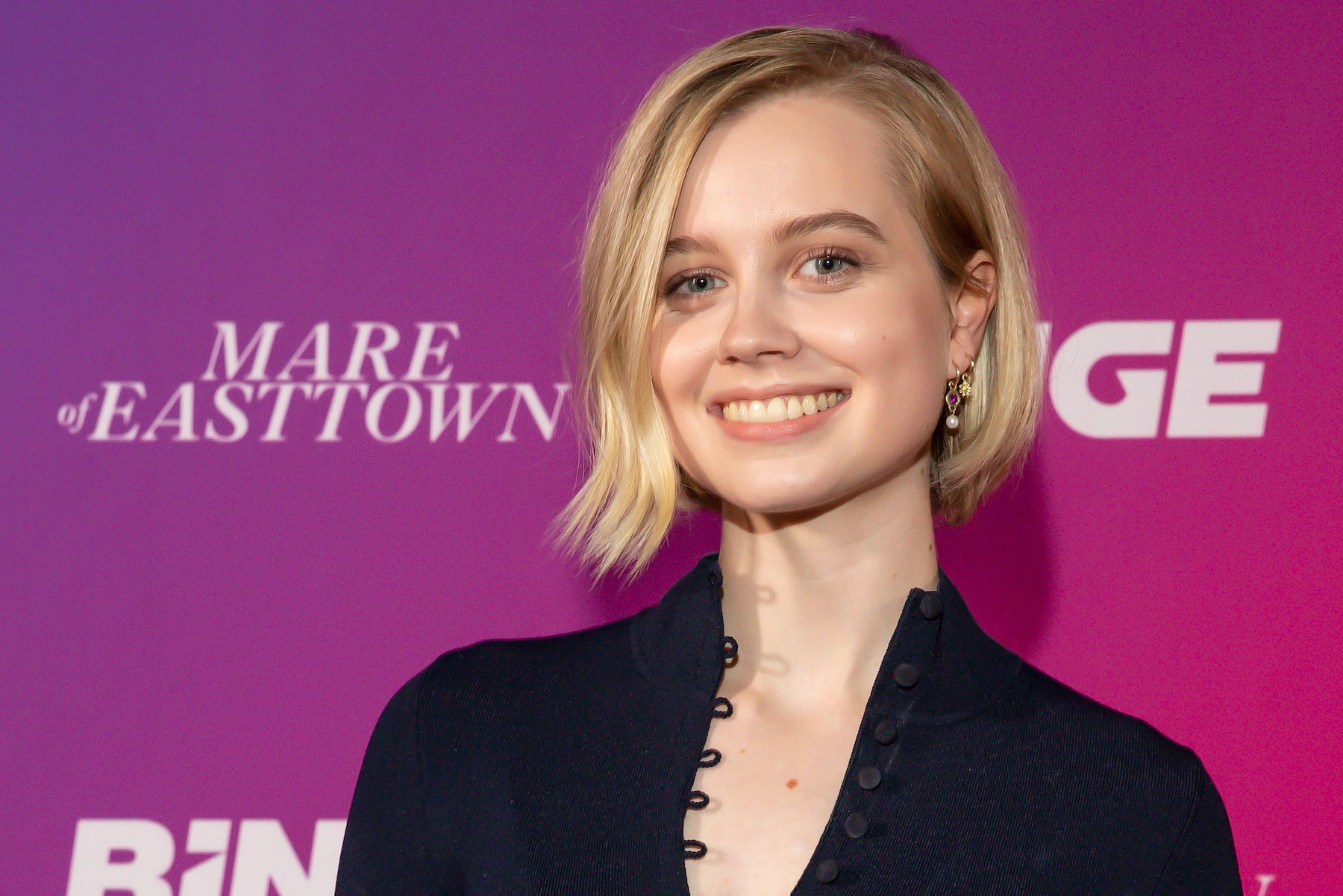 Angourie Rice learned from the best
Rice is no stranger to working on high-profile projects. According to IMDb, she's been acting on the screen since she was just a child. Her breakout role allowed her to work alongside Hollywood heavyweights Russell Crowe and Ryan Gosling in The Nice Guys, while her ensuing role as Betty Brant in Spider-Man: Homecoming and its sequel made her a standout bit character in the MCU.
Fans of Black Mirror may recognize her best for her work alongside Miley Cyrus in the episode "Rachel, Jack and Ashley Too." While people might not know Rice by her name, they likely saw her work in other projects. Just entering adulthood, Rice has worked around some of the biggest names in Hollywood.
Rice has appeared in some of the most popular movies ever and is finally getting her shot to shine in more prominent roles that let her showcase her acting ability. Where she goes from her role as Siobhan Sheehan in Mare of Easttown is anyone's guess, but with a third Spider-Man due in December and a starring role in the upcoming Senior Year, Rice's stature as an actor can only get higher from here.
Who is Siobhan Sheehan?
Siobhan is a teenage girl still grieving the loss of her brother and trying to make a documentary about his struggles while her mother tries to solve a crime. From her relationship drama to her ways of grappling with a late brother who she loved despite the abusive struggles in life. She uses that documentary as a final way to get close to him.
Working alongside a power player like Kate Winslet, Rice knew she had to bring her A-game if she wanted to stand out with such a talented cast of actors around her. When Winslet was amazed by Rice's audition tape and helped her secure the role, she knew she had to bring it so she wouldn't let down her renowned co-star. Rice spoke about this with PureWow. 
"It was lovely to meet her. She had seen my audition tape, and I was just excited to be there, and we all chatted about the characters and what their relationships and life would have been like for them growing up. It was such a rewarding experience and really great because it's rare to get that time before you start filming with the actors and the director and the writer to sit down and talk about the backstory."
The Mare of Easttown takes place in a suburb outside Philadelphia, and as such, Rice, Winslet, and the rest of the cast had to perfect their Delco accent. According to Rice, this was a chore. However, it helped her know that she was not alone. When she expressed her fears about the accent, Winslet let her know that she was not alone. 
"I was sweating. I was like, OMG, I have worked on the accent for this, but I don't know if it's ready, and Kate just made me feel so much better," Rice said of her preparation. "She was like, 'I still get nervous. I'm still nervous about the accent. Don't worry.' She said that she still gets first-day jitters. That was just really comforting to know."
It's this willingness to open up with A-List stars that have made Rice so successful early on. In an interview with Elle, she elaborated on their relationship, stating that she "felt very well taken care of and looked after [by Winslet]." Working with older, established actors can be frightening but also rewarding. With every new role, Rice gets to learn from the biggest names in show business. 
What is 'Mare of Easttown'?
According to IMDb, Mare of Easttown is the story of a detective sergeant named Mare Sheehan in a small suburban community called Easttown. A former basketball standout, Mare is the town pride. However, after a teenage mother is murdered and Mare is forced to dig inside, she opens up Pandora's box that bleeds into her personal life.
Mare's life has not been easy. She recently lost her son to suicide, and his wife, an ex-heroin addict, hits Mare with a custody battle. Furthermore, Mare is still haunted by a missing person's case from a year earlier, which hasn't yet been solved as of the first episode.
From her family drama to her struggle with age and grief, Mare of Easttown is more than a crime drama, but a look at the personal lives of those who are on the frontline of these cases. To see this, one can look no further than her daughter.
RELATED: 'Mare of Easttown' Star Kate Winslet 'Would Love' to Return for a Second Season