Who Is Beyoncé's Favorite 'Destiny's Child' Band Member?
American singer Beyoncé has had an incredible career. From her hometown in Houston, Texas, she has risen to global fame, and become one of the great icons of the century. Beyoncé first appeared on the scene as a member of the girl-power group, Destiny's Child.
While her fellow bandmates, Kelly Rowland and Michelle Williams, have not experienced the same level of fame as their leader, the friends have shared some incredible experiences together.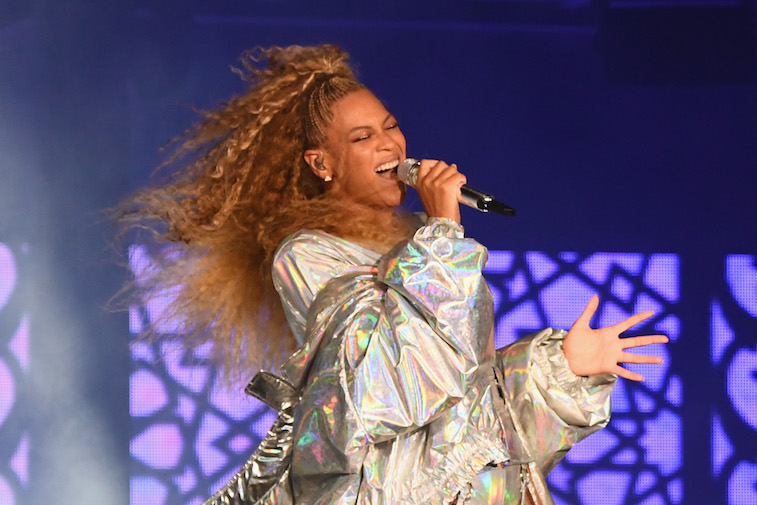 The history of Destiny's Child
Destiny's Child formed in 1990, with original members Beyoncé Knowles, Rowland, and Williams among the lineup. The group gradually dwindled to just the three of them, and they steadily grew more and more popular.
Their hit single, "Say My Name," launched the group to success and soon, fans all over the world were singing and dancing along to their catchy beats. Along with the group's increased fame, Beyoncé's star kept rising, and eventually expanded her career to include film acting.
In 2005, Destiny's Child announced that they were dissolving the group in order to pursue individual interests and projects. Fans were devastated, but the group has gotten together from time to time in the years since.
Beyond that, the ladies themselves have remained firm friends, and support each other no matter what obstacles might get in their way. For many, the group stands as a perfect example of female empowerment and represents much more than just the career launchpad for Beyoncé Knowles.
Beyoncé and Michelle Williams get together frequently
In the years since Destiny's Child officially dissolved, Michelle Williams has stayed busy in the music and television industries. In the early 2000s, Williams mainly focused her efforts on acting and appeared in television shows such as Half & Half and Celebrity Duets.
She also has enjoyed a thriving career on the Broadway stage and has received numerous positive reviews for her acting ability as well as her warm, soprano voice.
In April 2018, Destiny's Child reunited for a fabulous performance during Beyoncé's Coachella set. Fans all over the world rejoiced and quickly realized that the group still had the moves.
Offstage, Williams is still good friends with Beyoncé. The two even attended a recent fashion event together, proving that they are still close even if they don't see each other every single day.
Kelly Rowland and Beyoncé are best friends
Although Michelle Williams is undoubtedly close to her former bandmates, Kelly Rowland and Beyoncé share a friendship that has stood the test of time. Rowland has had a very successful career in music after Destiny's Child broke up and has enjoyed several very lucrative business deals -and through it all has remained close to Beyoncé.
Now that they are both married and have children, the two get together often and enjoy watching their children play together.
Although Queen B is notoriously tight-lipped about her personal life, reports claim that Rowland is one of the few people to be in Beyoncé's exclusive inner circle. It seems likely that the superstar turns to Rowland when she needs to vent or just discuss the frustrations that come from being an icon to thousands of people all over the world.
Even though it probably wouldn't be accurate to say that Queen B picks favorites with her former bandmates, it is clear that she shares the closest relationship with Kelly Rowland.
They have maintained a friendship that has thrived in spite of the pressures of fame and continue to be an inspiration for women everywhere. Could they get together for future musical projects? Stay tuned to Showbiz Cheat Sheet for all the latest Beyoncé news!