Who Is 'Big Little Lies' Star Reese Witherspoon Married to?
Reese Witherspoon – currently playing our favorite witty and sassy mother, Madeline Mackenzie, in Big Little Lies – is well-known for her Oscar-winning turn in Walk the Line and nominated performance in Wild. However, way before she was gracing us with Oscar-bait performances, she was the one and only Elle Woods in Legally Blonde.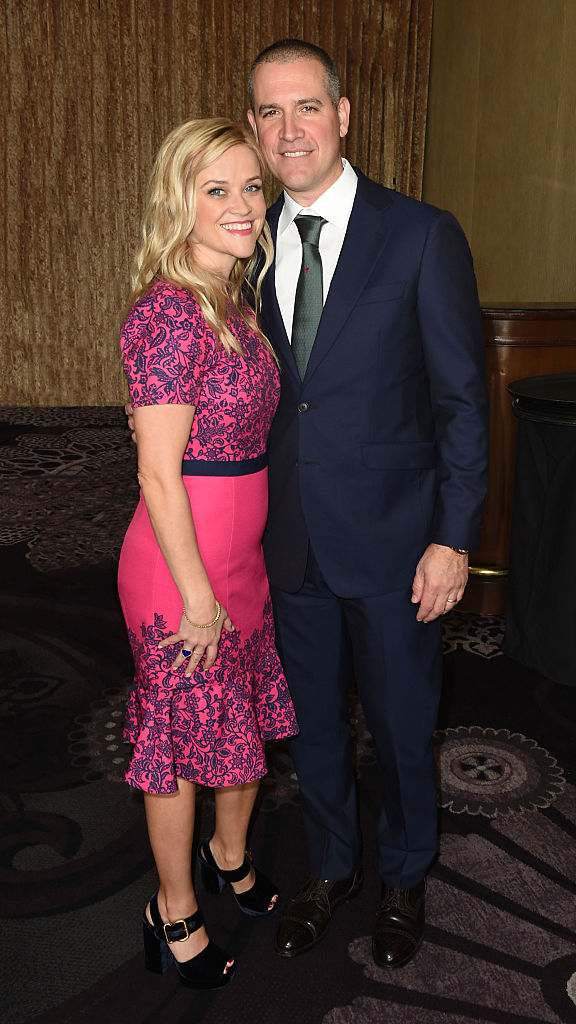 Reese Witherspoon, boasting a production company committed to backing content with strong female leads, is one of contemporary Hollywood's most important influences. And, not that she needs one to thrive, she has a supporting husband standing by her side.

While Reese Witherspoon's most talked about romance is still the one she maintained with Ryan Philippe from 1999 – 2007, she has remarried since then; however, this doesn't stop fans from wondering if she and Phillippe will ever find their way back to one another.
Reese Witherspoon is married to Jim Toth, and they met at a party

Reese Witherspoon and Jim Toth wed in 2011, four years following Witherspoon's split from Philippe. Jim Toth and Reese Witherspoon met at a party several years back. While Witherspoon posts about Toth on social media quite frequently, the romance started boiling way before she took to Instagram.
According to Country Living, Jim Toth and Reese Witherspoon met during a mutual friend's party, and Toth saved Witherspoon from quite the uncomfortable conversation. Witherspoon noted to Elle,

"This really drunk guy was hitting on me, making such an idiot of himself, yelling at me. He was like, [slurring, scowling, pointing finger in her face] 'You don't know me.' And I was like, 'Yeah, I know. I don't know you!' Jim came over and said, 'Please excuse my friend. He's just broken up with someone.' Jim was a really good friend, pulling him out of that situation. That's just kind of who he is, a really good person."
Reese Witherspoon and Jim Toth started dating shortly after Witherspoon split with Jake Gyllenhaal in 2010. They made their relationship public in March of the same year. Now, if you're wondering how Jim Toth met Witherspoon, his job may have had something to do with that.

Who is Reese Witherspoon's husband, Jim Toth?

Jim Toth works as a talent agent for Creative Artists Agency (CAA), and though he does not represent Witherspoon, he does work alongside some of Hollywood's most famous A-listers.

According to Country Living, Jim Toth represents, or has represented in the past, Matthew McConaughey, Scarlett Johansson, Robert Downey Jr. and more. So, as far as famous circles are concerned, Toth knows his way around a Hollywood get-together.
When Jim Toth and Reese Witherspoon's romance began, it took flight rather quickly, for the former proposed in less than a year, and they are still together. They wed at Witherspoon's estate in Ojai. As for famous attendees, Renee Zellweger, Tobey Maguire, and Robert Downey Jr. were some of the guests in attendance.
Today, Witherspoon and Toth have one son together, Tennessee James Toth, who is six years old. Reese Witherspoon has opened up about Toth as a father, explaining in the past how great a leader and organizer he is, while commenting on his admirable degree of patience.