Glee was a television show that took the world by storm, and its cast consisted of many breakthrough stars who are now off to even more successful careers. Some of those stars rose more quickly than others, and now another Glee alum is set to make it big in Hollywood.
Blake Jenner might not be a household name just yet, but he has some projects on the horizon that are likely to have everyone talking about him soon. 
Here's what you need to know about him as this actor breaks his way into the mainstream.
He got cast in Glee through a competition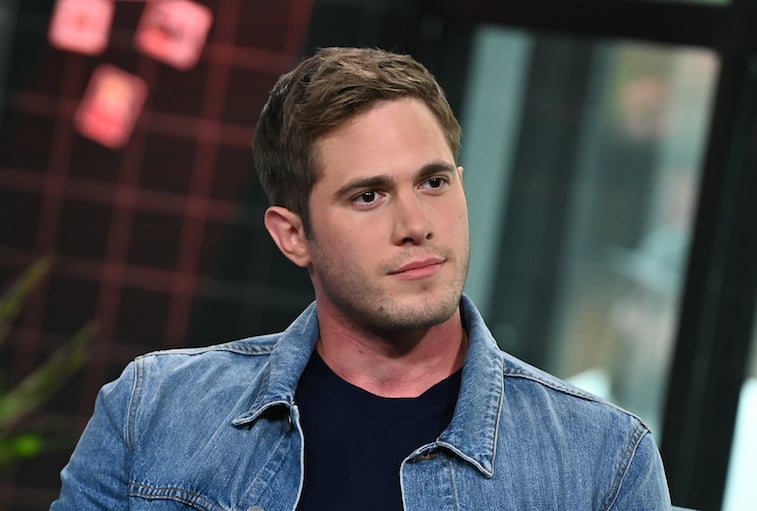 The Glee Project was a short-lived reality TV show that aired on Oxygen in 2011 and 2012 and served as an audition for Glee. The creators of Glee were heavily involved with the reality series, and the winners were guaranteed a substantial plot line on the following season of the main show.
Season 1 saw winners in Samuel Larsen (who played Joe Hart) and Damian McGinty (who played Rory Flanagan). Jenner was on Season 2 of the reality TV series, and he was crowned a winner alongside Ali Stroker (who played Betty Pillsbury). Each episode of the show featured homework assignments, and Jenner showed off his range by winning weeks with vastly different song projects including the song "More than Words" by Extreme and "You Can't Stop the Beat" from Hairspray.
He married (and divorced) a fellow Glee cast member
Jenner played Ryder Lynn on Glee, and his character entered during the series fourth season. After Finn Hudson (played by the late Cory Monteith) convinces Ryder to give musical theater a try in the school's production of Grease, Ryder joins the glee club and becomes a major character in the fourth and fifth seasons.
On the show, Ryder had a crush on Marley Rose. In a case of life imitating art, Jenner and the actress who played Marley, Melissa Benoist, would start dating and later get married.
Benoist has since become quite famous for her role in Supergirl, and many people suspect she was speaking about her past relationship with Jenner when she called out domestic violence in November 2019. The pair divorced in 2017. 
Jenner has some upcoming projects that will likely gain attention
After his short but substantial run on Glee, Jenner went on to guest star on several shows (including Benoist's Supergirl). Projects like The Edge of Seventeen and What/If followed.
Jenner, who was born in Florida and is currently 27 years old, looks to be stepping away from his casting in teen roles and into more mature ones. He's currently starring in a play in New York called Cyrano, and that's sure to garner him some extra attention since he's doing so alongside Game of Thrones megastar Peter Dinklage.
He has also been cast in a tremendously experimental project by Richard Linklater (most famous for his directing of Boyhood). Jenner will star in Merrily We Roll Along, a musical that follows three friends over twenty years. The play happens in reverse chronological order, but Linklater will be filming it in actual chronological order … and for an actual 20 years.
Some filming for the production has already happened, but there are plans to keep going over the next two decades. That means that fans waiting to see Jenner's performance in this new work will have to wait until about 2040 to see the finished results.
Luckily, he's free to work on other projects in the interim, so Jenner will be continuing to build his portfolio of work and step further away from his Glee days.