Who is 'Blue Bloods' Actor Andrew Terraciano?
Blue Bloods is one of the most popular shows on television, and for good reason — the cop drama is family-focused and realistic, including many references to actual police procedures. The show debuted in 2010 and has a large, passionate following. In spite of the fact that Blue Bloods is currently on filming hiatus due to the pandemic, fans are still eager to learn everything that they can about the beloved show, and the actors who bring the characters to life.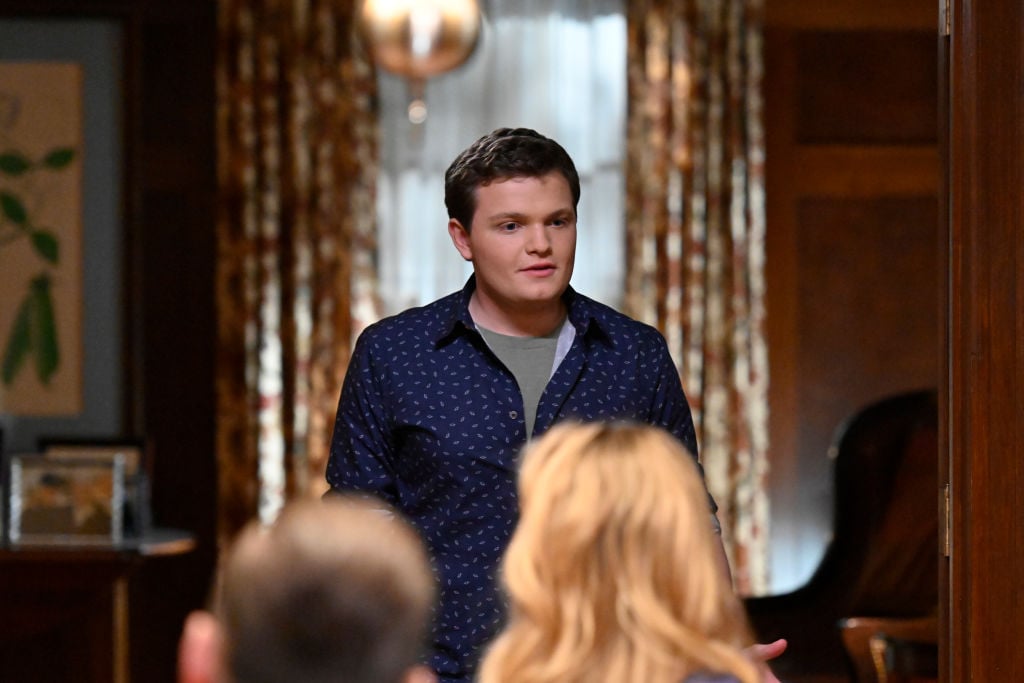 What is Blue Bloods about?
Blue Bloods might look like a standard police procedural drama, but it actually has several very distinct elements that have served to make the show a smashing success. It focuses on the Reagans, an Irish Catholic family living in New York City, with deep-rooted ties to the law enforcement community. Every episode, the family members have to deal with personal and professional conflicts, all while staying true to their heritage and familial commitments.
The family is headed by Frank Reagan, played by screen legend Tom Selleck. Other stars on the series include Donnie Wahlberg, who plays Danny Reagan, Bridget Moynahan, who plays Erin Reagan, Will Estes as Jamie Reagan, and supporting actors such as Sami Gayle and Vanessa Ray. Over the years, Blue Bloods has been nominated for and won a slew of awards, and been critically recognized for its attention to detail — however, for fans, it all comes back to the characters, including the actors who embody the younger generation of the Reagan family dynasty.
Who does Andrew Terraciano play on Blue Bloods?
RELATED: Who Is 'Blue Bloods' Actress Sami Gayle?
Danny Reagan, played by Donnie Wahlberg, is the oldest surviving son of Frank Reagan. He is a dedicated police officer who continuously tries to give his all, whether it be at work or at home. Although Danny and his father frequently butt heads, at the end of the day, they always manage to come together in agreement over what is best for the family.
Danny has two sons with his wife, Linda Reagan — Jack and Sean. Sean Reagan is the youngest of the two, and when Blue Bloods debuted in 2010, he was seven years old. From the very first episode until now, Sean has been portrayed by the talented young actor Andrew Terraciano. Terraciano is a child actor who has been in the entertainment industry since he was six years old. Blue Bloods was his very first high-profile role, and in recent years, the young star has appeared in other projects, including the film Rogue Assistant, according to IMDb.  
Andrew Terraciano stars with his brother on Blue Bloods
Blue Bloods is known for keeping it all in the family — therefore, it is only fitting that Andrew Terraciano maintains an important familial connection even while on the set. In fact, the young actor who plays Jack Reagan, the oldest son of Danny Reagan, is Tony Terraciano, Andrew's older brother. The two have co-starred together from the very beginning, and have virtually grown up on-camera.
Although their lives might seem extraordinary, to the Terraciano brothers, they are just like other young people. In a 2016 interview with Country Living, Andrew Terraciano admitted that "me and my friends we really all do the same things except I'm out once a week and I just have to kind of catch up on homework." In future seasons of Blue Bloods, fans might begin to see a bit less of the brothers, considering that Jack Reagan just started going to college. Still, they will always be an important part of the Blue Bloods family, and beloved pieces of the show's history.