Who is BTS Member Jin's Celebrity Crush?
RM, Jin, Suga, J-Hope, Jimin, V, and Jungkook are pretty different, especially when it comes to their celebrity crushes. On a few different occasions, each of the members mentioned their favorite celebrities. That includes the oldest BTS member, who goes by the "stage name" Jin.
Jin is one of the singers and dancer in the K-pop group BTS
This artist is the voice behind songs like "Epiphany" and "Moon." He also performs with BTS for record-breaking songs like "Life Goes On" and "Dynamite." For BTS fans, though, Jin is known as Mr. Worldwide Handsome and one of the jokesters in the K-pop group. 
Jin is also the oldest member of the group and the first one expected to join the military following his time in BTS. When it comes to Jin's celebrity crush, though, this performer mentioned a few different actors. 
Who is Jin's celebrity crush?
When it comes to Jin's celebrity crush, this K-pop idol mentions a few different people. According to SoMag News, "His desire to be an actor led him to have some admiration for Brad Pitt, one of the highest-paid and most famous actors in Hollywood. Although he also has a weakness for princesses and confessed his love for Anne Hathaway."
Hathaway, aside from her activism, is known for appearing in movies like Ocean's 8, Alice in Wonderland, The Princess Diaries, and The Devil Wears Prada. Pritt, another actor, appeared in movies like Fight Club, Once Upon a Time in Hollywood, and Seven. 
Jin is somewhat of an actor himself. During an interview with Jimmy Fallon, the artist said that if he wasn't in BTS he would be an actor, making a face similar to Macaulay Culkin in Home Alone afterward.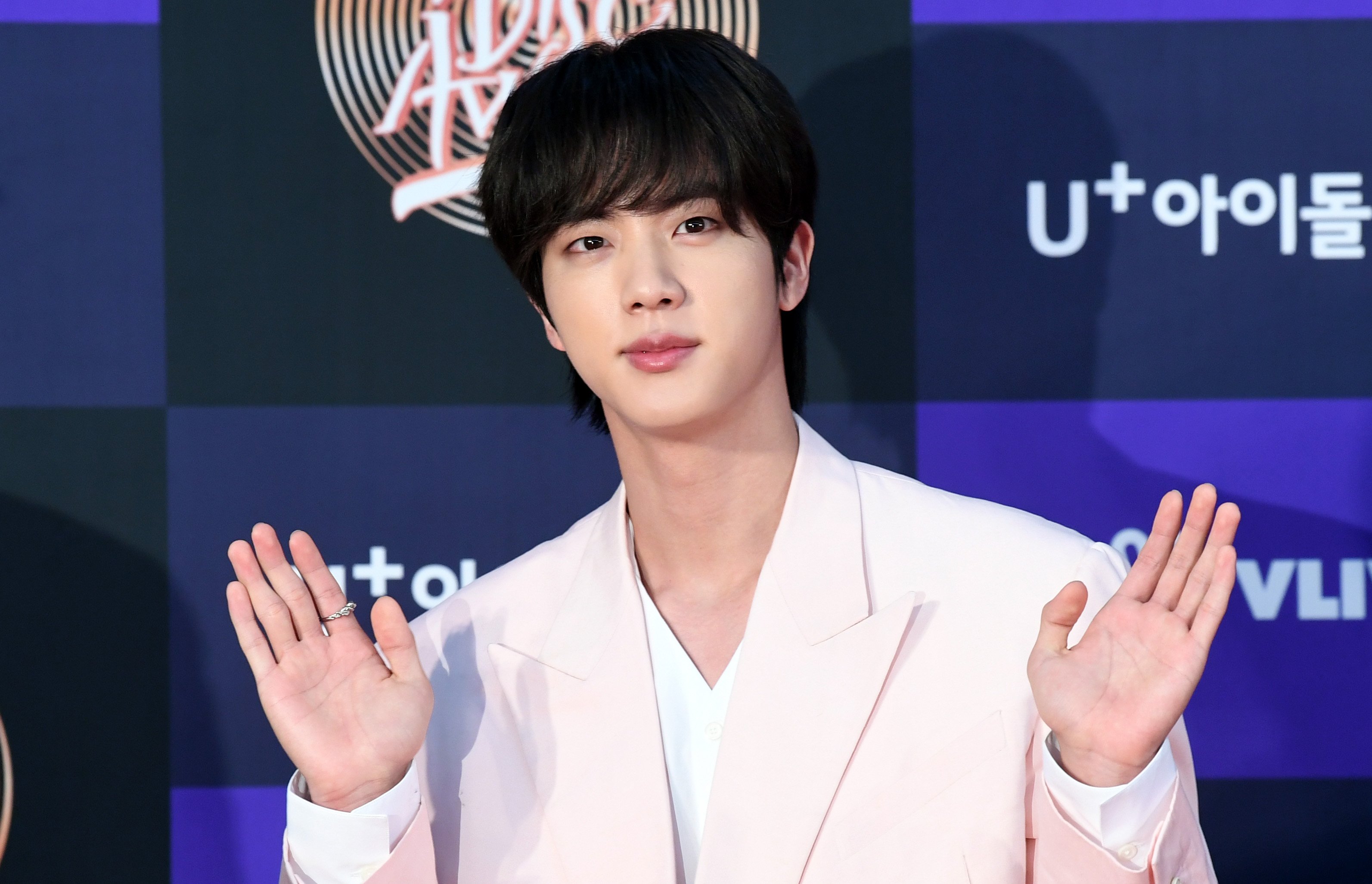 Jin and Anne Hathaway have pretty symmetrical faces 
Hathaway may be known for her acting and Jin for his singing and dancing skills. However, in June 2020, the artists of Sluis Painting even named these two celebrities two people with the most symmetrical faces. 
The website states that according to a "workshop in [the] Netherlands used a combination of face mapping techniques with a measurement of physical perfection to figure out who has the most perfect male and female face in the world, with measuring some of the world's most famous faces from 43 countries."
Other BTS members have since come forward, sharing their love for celebrities like Rachel McAdams and Lily Collins. Of course, these performers have been considerably busy, recently releasing their deluxe album, Be.
The "Dynamite" music video is now available on YouTube. Music by BTS, including their recently released album, Map of the Soul: 7, is available for streaming on Spotify, Apple Music, and most major platforms.