Who Is Cassie Ventura, Sean Combs' Ex-Girlfriend, and Why Did They Split?
Sean Combs, aka "Diddy," and Cassie Ventura have been together for nearly a decade. Here's why they allegedly broke up, as well as more details about Cassie.
You know Sean "Diddy" Combs best for his hip-hop beats — and he's been making hits since the '90s. He may not be in the spotlight as much as he used to be, but fans were shocked when news hit that him and longtime girlfriend Cassie Ventura had split. The two were together for nearly a decade, and though they tried to keep their relationship as private as possible, the public occasionally got a glimpse of how in love they were. Now that they're done, it has all of us wondering what happened.
Diddy and Cassie met in the early 2000s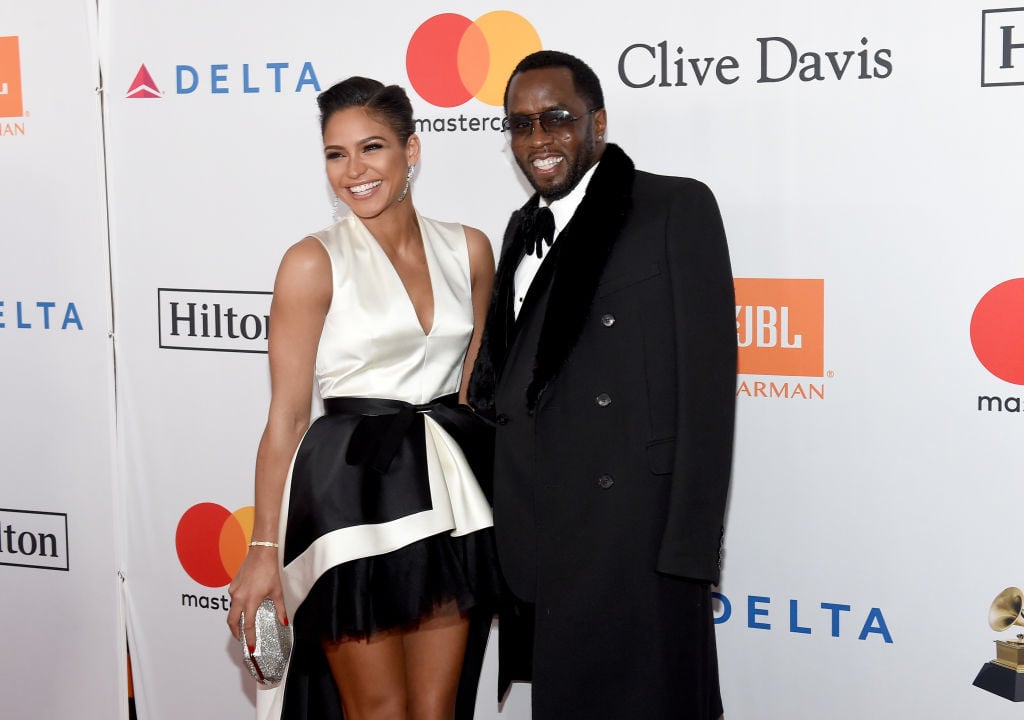 People reports Diddy and Cassie first met all the way back in the early 2000s when she was signed to his record label, Bad Boy Records. In case you're unfamiliar with Cassie Ventura's work, she's an R&B singer most known for one of her first hits, "Me & U." Since then, she's also collaborated with Diddy to make hits like "Swagga Like Puff" in 2008 and "Must Be Love" in 2009.
In 2007, fans started to catch on that Cassie and Diddy may be more than just professional collaborators. They managed not to make their relationship public until 2012, however, as they both thrive off of privacy.
Cassie said in the past that Diddy inspired her constantly
There aren't many interviews of Cassie Ventura talking about Diddy, but MadameNoire reports Cassie did gush to Vibe Vixen several years ago about her relationship. When asked if Diddy inspires her, she said, "Absolutely. Just being around him is a completely inspiring experience."
In the same interview, she was asked about whether she ever wanted kids — and her answer was quite telling. "Me and my friends are always talking about that," she said in regards to settling down and starting a family. "Maybe some mini Cassies or Cassiuses coming up. I'm not really sure." We know now that she continued with her musical pursuits instead of starting a family with Diddy, but even so — we can tell it may have been on the brain.
Some think they may have been engaged at one point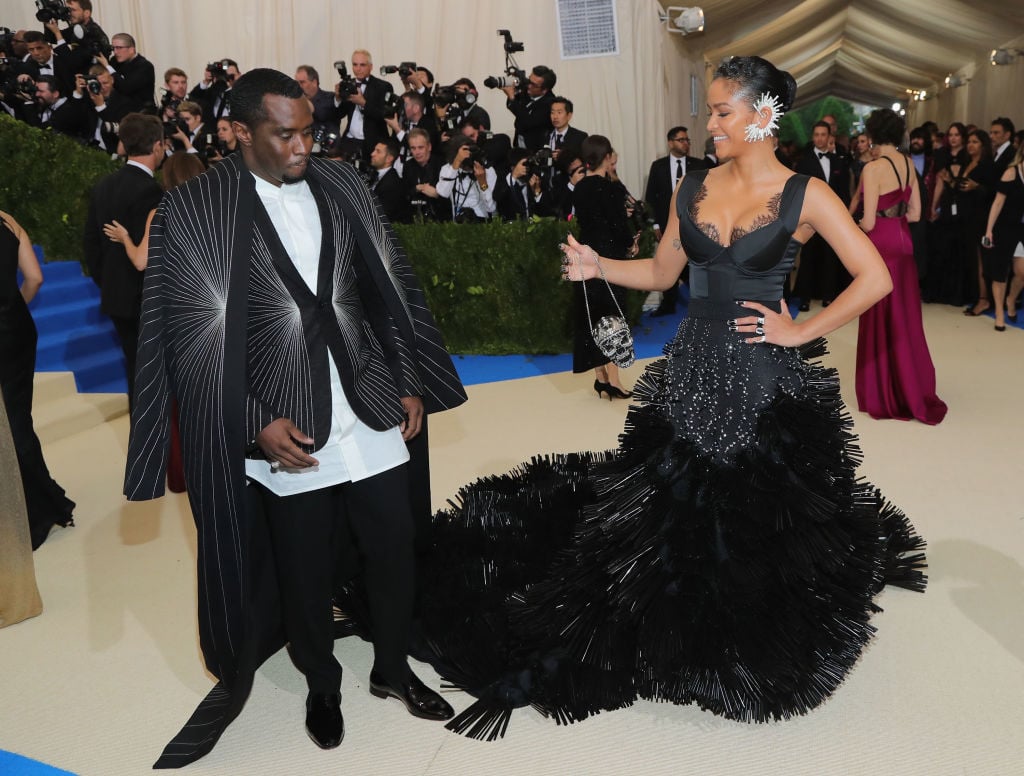 Were Diddy and Cassie ever engaged? It's tough to confirm — though we do remember a 2014 Instagram post from Diddy that showed a beautiful diamond ring. The caption said, "Baby do you like it? I just want to get you wat you Like ! I just wanna Mk you smile :)." Many speculated this was the superstar's way of proposing to Cassie.
To follow that post, TMZ notes fellow songstress Keyshia Cole posted a photo of Cassie wearing a gigantic diamond ring. Could it have been the same one to mark their engagement? We may never know.
She no longer follows Diddy on Instagram
Oddly enough, Cassie only follows one person on Instagram — and it isn't Diddy (Newsweek notes the account she follows is private and known as thewretch). And the last time she so much as mentioned Diddy was all the way back in May. This prompted many eagle-eyed fans to wonder if something was going on between the two.
As for Diddy, he reportedly still follows Cassie on Instagram, though she's been noticeably absent from his feed as well. His last post of her was from August when he wished her a happy birthday and called her his "best friend" and "my love."
Diddy is rumored to be dating someone new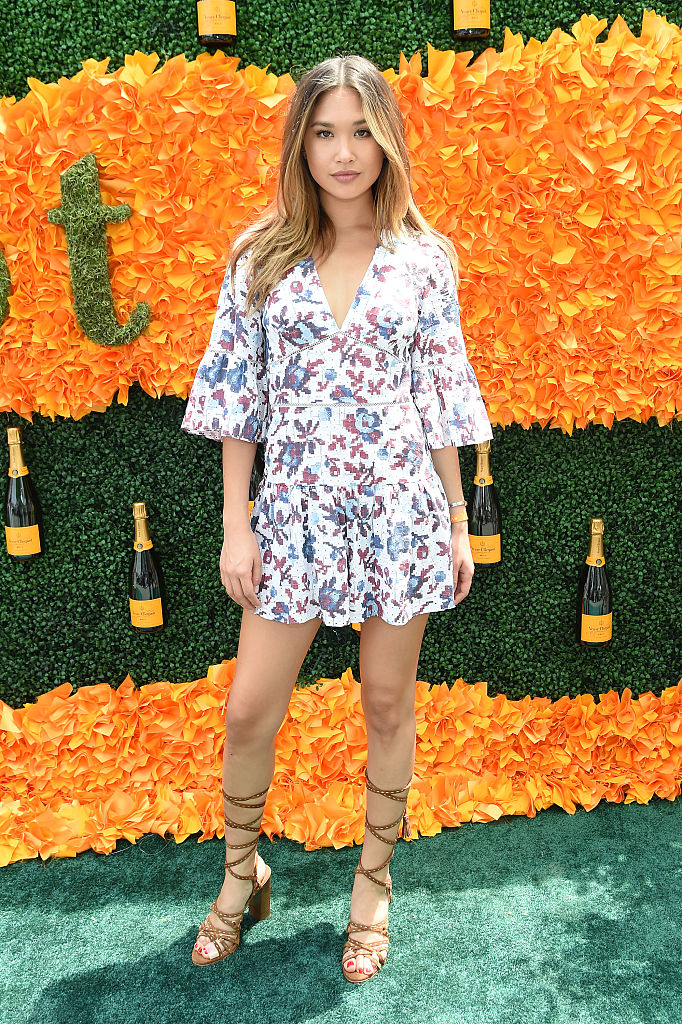 Could Diddy have moved on already from Cassie? According to Newsweek, rumor has it that Diddy is dating Jocelyn Chew, a 26-year-old model.
Hollywood Life reports if the rumors are true, then this wouldn't be the first time Diddy and Cassie have split due to another woman. In 2015, Diddy allegedly was involved with his house guest, Gina Huynh. This caused him and Cassie to split briefly before getting back together. As for Jocelyn Chew, there's no evidence on Instagram that the two may be romantically linked, but the rumors persist.
Their breakup was apparently amicable
So, why did the two break up after nearly a decade of being together? People reports that representatives for both Diddy and Cassie have confirmed that the split was totally amicable — and it seems they both just want different things now that they're a bit older (Diddy is 48, Cassie is 32).
Additionally, Cassie evidently wants to focus more heavily on acting and her music career, so perhaps we'll see her doing big things in the future. And like the last few times these two have broken up, we wouldn't be too surprised if they got back together again, either.
Check out The Cheat Sheet on Facebook!