Who is Chase Stokes Ex-Girlfriend, Xiomara Montalvo?
Chase Stokes plays the heartthrob John B on the Netflix series Outer Banks. In the show, Stokes' character dates Sarah Cameron, played by Madelyn Cline. In reality, Stokes used to date a woman named Xiomara Montalvo. 
Find out what happened to their relationship and whether or not Stokes is currently single.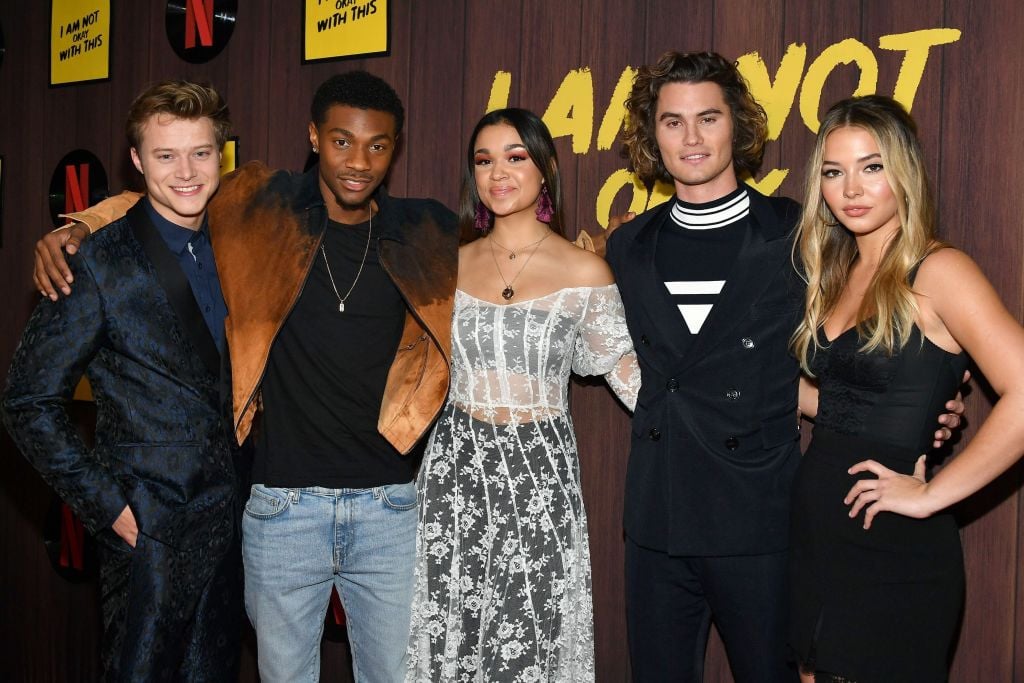 Chase Stokes and Xiomara Montalvo were high school sweethearts
According to Elite Daily, Montalvo's mother posted photos of the couple frequently to her Instagram account during their high school relationship. In one post, she celebrated the couple's seventh anniversary. In another, she wished Stokes and Montalvo luck as they moved to California.
In April 2017, Montalvo's mom captioned a photo of the couple with: "I couldn't be more proud of these two humans, they did all we ask[ed] of them before they decided to follow their hearts and go on an adventure to California. I believe with all I am this is the best thing for them. It's hard to see them be so far, but I know they cannot pursue all they are capable of here in Florida. Part of My heart lives in Cali now." 
Montalvo's mother last posted about the couple in October 2018. She included a photo of Stokes in the picture collage she created for Montalvo's birthday. Today, Montalvo seems to be in a relationship with a tattoo artist named Diego Jiménez. Their relationship is relatively new — according to Montalvo's Facebook page, the couple became official on April 1. 
Xiomara Montalvo is a model and entrepreneur 
In the past, Montalvo pursued a career in modeling. Montalvo's Model Mayhem profile features a headshot of her and Stokes, but that's likely because she was last active on the account in 2015. According to Montalvo's LinkedIn page, she is currently an entrepreneur. Since 2017, she has been consulting social influencers and helping small businesses with their online presence. Today, Montalvo appears to be spending her time in Carolina, Puerto Rico, per the geotags she has used on recent Instagram posts. 
Did Chase Stokes and Madelyn Cline date?
In Outer Banks, Cline and Stokes' characters fall in love with each other in a few short days. The scandal of their relationship — he's a poor kid from the wrong side of the tracks, she's a wealthy girl whose family upholds certain ideals — made it all the more exciting. 
Outside of the series, Cline and Stokes are just friends. Although fans did speculate the two were dating after Stokes commented on one of Clines's Instagram posts with "Heart rate… decreasing.. help." The speculation only furthered when the two decided to quarantine together during the coronavirus (COVID-19) pandemic. 
Unfortunately for Outer Banks fans, Stokes and Cline aren't currently in a relationship despite their on-screen chemistry and time spent in quarantine. 
Does Chase Stokes have a girlfriend? 
Fortunately for Outer Banks fans, the John B actor isn't currently in a relationship. Despite the speculation surrounding Stokes and Cline dating, he is currently single, according to PopBuzz.