Who is 'Chicago P.D.' Actress Marina Squerciati?
Chicago P.D. is one of the most popular police procedural dramas on television. It debuted in 2014 as part of the Chicago series franchise and has remained incredibly popular with viewers in the years since. With brand-new seasons on the horizon, many fans are looking forward to the days when they can begin to enjoy all-new episodes once again. The performers on Chicago P.D. are some of the best that television has to offer, with one particular actress standing out as a firm fan-favorite.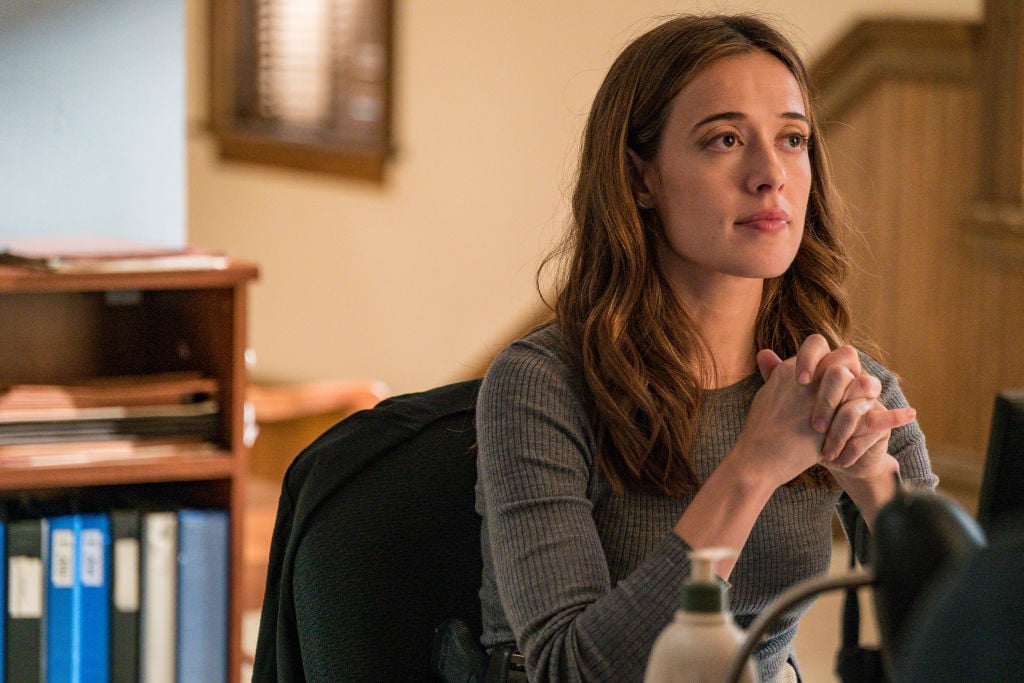 How did Marina Squerciati get started in acting?
Marina Squerciati stars on Chicago P.D. as Officer Kim Burgess, a former flight attendant turned a vital member of the Intelligence Unit. Burgess goes through many ups and downs throughout the course of the series run, but her cheerful attitude and positive mindset help her to overcome many obstacles. As for the actress who portrays Burgess, her path to the top has been similarly bumpy.
Squerciati was born in New York City in 1981. She started studying acting when she was still very young and attended Northwestern University, graduating with a BA in Theatre in 2003. Following her graduation, Squerciati began acting in a series of stage productions, including Just in Time: The Judy Holliday Story and To Be Or Not To Be. Although Squerciati received acclaim for her work on stage, she heard the siren call of screen acting and by the early 2000s, she had begun her transition to television and film stardom.
What other shows has Marina Squerciati appeared on?
In 2009, Marina Squerciati made her first film appearance, in the movie It's Complicated. She went on to get cast in several other major Hollywood films, including Alter Egos, Sparks, Night Moves, and A Walk Among the Tombstones. Although she quickly became a familiar face to moviegoers, Squerciati has found her greatest success in television. Prior to her work on Chicago P.D., Squerciati was acting in high-profile television shows such as Law & Order: Criminal Intent and The Good Wife.
In 2011, Squerciati guest-starred on the popular cop drama Blue Bloods. That same year, she landed a recurring role in the series Gossip Girl — she would ultimately return for a total of eight episodes. In 2014, she began her association with the Chicago trilogy. The role of Officer Burgess seemed a perfect fit for Squerciati, and she has appeared in every show in the trilogy, including Chicago Fire, Chicago Med, and, most notably, Chicago P.D. She has also been featured in an episode of Chicago Justice.
What's next for Marina Squerciati?
In the wake of the pandemic, the filming of many television shows and movies have been delayed. The Chicago trilogy is one of the franchises affected, and in a statement released in March, showrunners confirmed that production on all the shows would be temporarily paused. Therefore, although Chicago P.D. has been confirmed to return for an eighth, ninth, and tenth season, it is very likely that the new season debut in the fall could be pushed back.
In spite of the delays, all the actors and actresses are expected to make a full return to portray their characters, including Marina Squerciati. The actress has been lying low in the weeks since the pandemic first started raging, but it is likely that she is just as excited as the fans to get back into the swing of things once again. Hopefully, viewers will be able to look forward to new episodes beginning in the fall, and settle into their familiar routines once again.