Who is the 'Chilling Adventures of Sabrina' Actor Kiernan Shipka Dating?
On the series, she's the powerful witch Sabrina. In her real life, this actor is just as powerful. Here's what we know about Kiernan Shipka of the Netflix original series.
On the series, Sabrina dated Nick Scratch. Who is Netflix's Chilling Adventures of Sabrina star, Kiernan Shipka, dating in real life? Here's what we know about this actor. 
Kiernan Shipka is the star of 'Chilling Adventures of Sabrina'
Previously of Mad Men and Let It Snow, this actor is the star of the Netflix original series, Chilling Adventures of Sabrina. In this series, Shipka portrays the title character, a half-witch-half-mortal, who goes on a series of adventures with her friends, all while balancing the trials and tribulations of being a teenager with the evil that comes with being a witch. 
Since its premiere, fans have seen a handful of episodes featuring this actor, with season 4 on the way. When it comes to her life outside of the series, however, Shipka shares her love for her co-stars.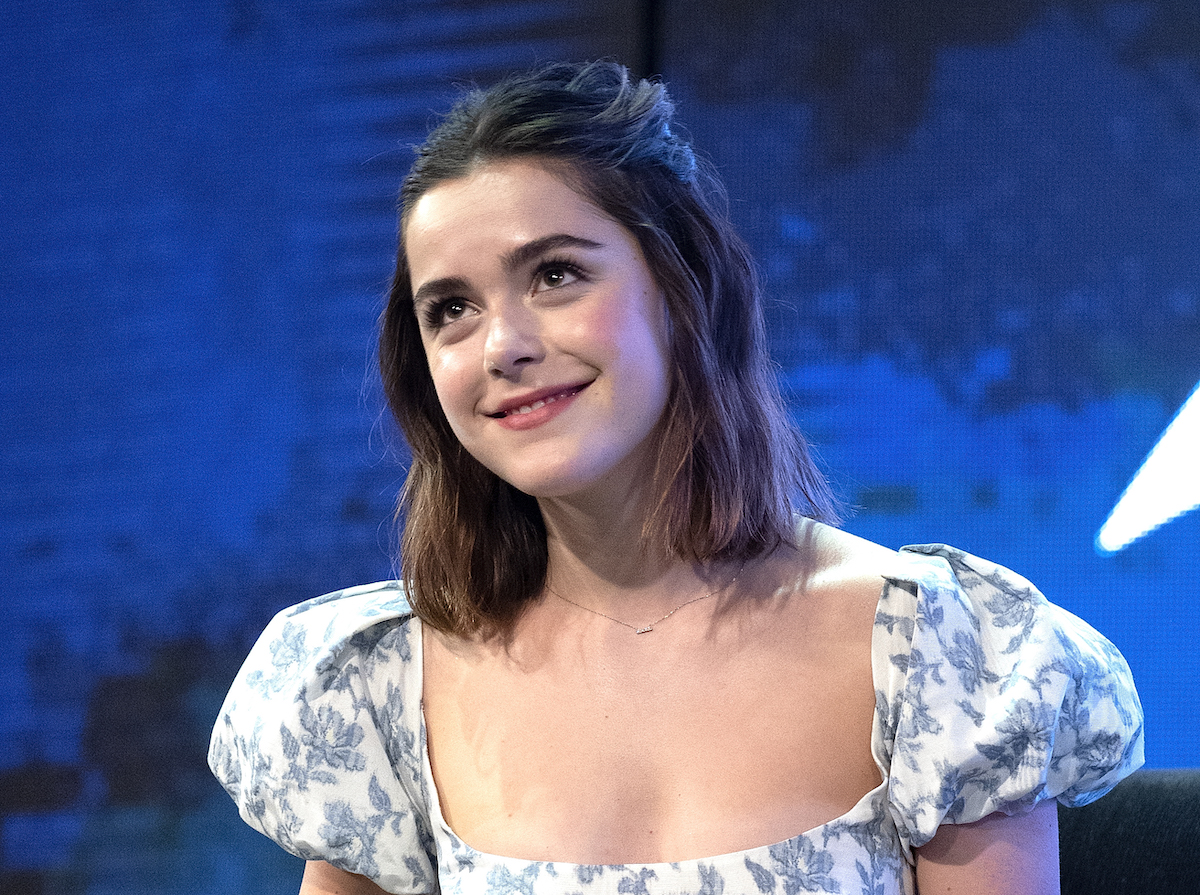 Is Kiernan Shipka dating Gavin Leatherwood?
Some fans believed this actor could be dating her boyfriend from the series, Nick Scratch, portrayed by the actor Gavin Leatherwood. Even outside of the Netflix original, the two are considerably close.
The actors definitely have a pretty good relationship offscreen, often posting pictures of the two of them hanging out. In January 2020, Shipka captioned one set of pictures, "happy weekend from your fave ship." However, these two have not dated and are confirmed to not be dating as of 2020.
This wouldn't be the first time cast members of this series dated. Ross Lynch, an actor known for his role in Disney Channel's original movie Teen Beach Movie and the series, Austin and Ally, is currently dating Shipka's on-screen BFF, Rosalind Walker, Jaz Sinclair. 
Lynch and Sinclair have been seen doing everything together from swimming in waterfalls to attending award ceremonies. Lynch even tried to put her hair in a bun and top it off with a bucket hat in one Instagram video.
No, Kiernan Shipka is not currently dating anyone
In 2019, Shipka dated Charlie Oldman, the pair appearing in public for dinner. However, in 2020, Shipka is not currently dating anyone. Even on-screen, this actor's character recently broke up with her partner, with more information presumably coming in future episodes of the Netflix series. 
"In the first two parts, we rarely saw her not in a relationship," Shipka said during an interview with Rolling Stone. "I mean, she broke up with Harvey around the ninth episode, and she was with Nick in a few episodes."
"So we really have never seen her accepting being alone — not meaning that she's lonely, but that she actually has to rely on herself and not someone else," she continued. "I think it's a really powerful message, and it makes her grow up a lot."
Chilling Adventures of Sabrina season 4 will debut on Netflix on Dec. 31.