Who is CNN Anchor Erin Burnett's Husband?
CNN's anchor Erin Burnett has managed to handle this difficult job very well and has a huge fan base built around her public persona.
TV show news anchors have a tough job. They need to be able to appear poised, professional, and calm in the face of tumultuous moments — and sometimes even disruptive or unhinged interviews. They must also develop the ability to operate under the pressure of live TV where almost anything can happen.
On top of that, they must cultivate an emotional connection with the audience that allows them to be trusted while also coming across as compassionate but credible while reporting on potentially devastating events. 
CNN's anchor Erin Burnett has managed to handle this difficult job very well and has a huge fan base built around her public persona. She even broke a few hearts when she got married back in 2012, dashing the hopes of those who had developed a crush on their favorite on-screen personality. 
Erin Burnett is a long-time TV news host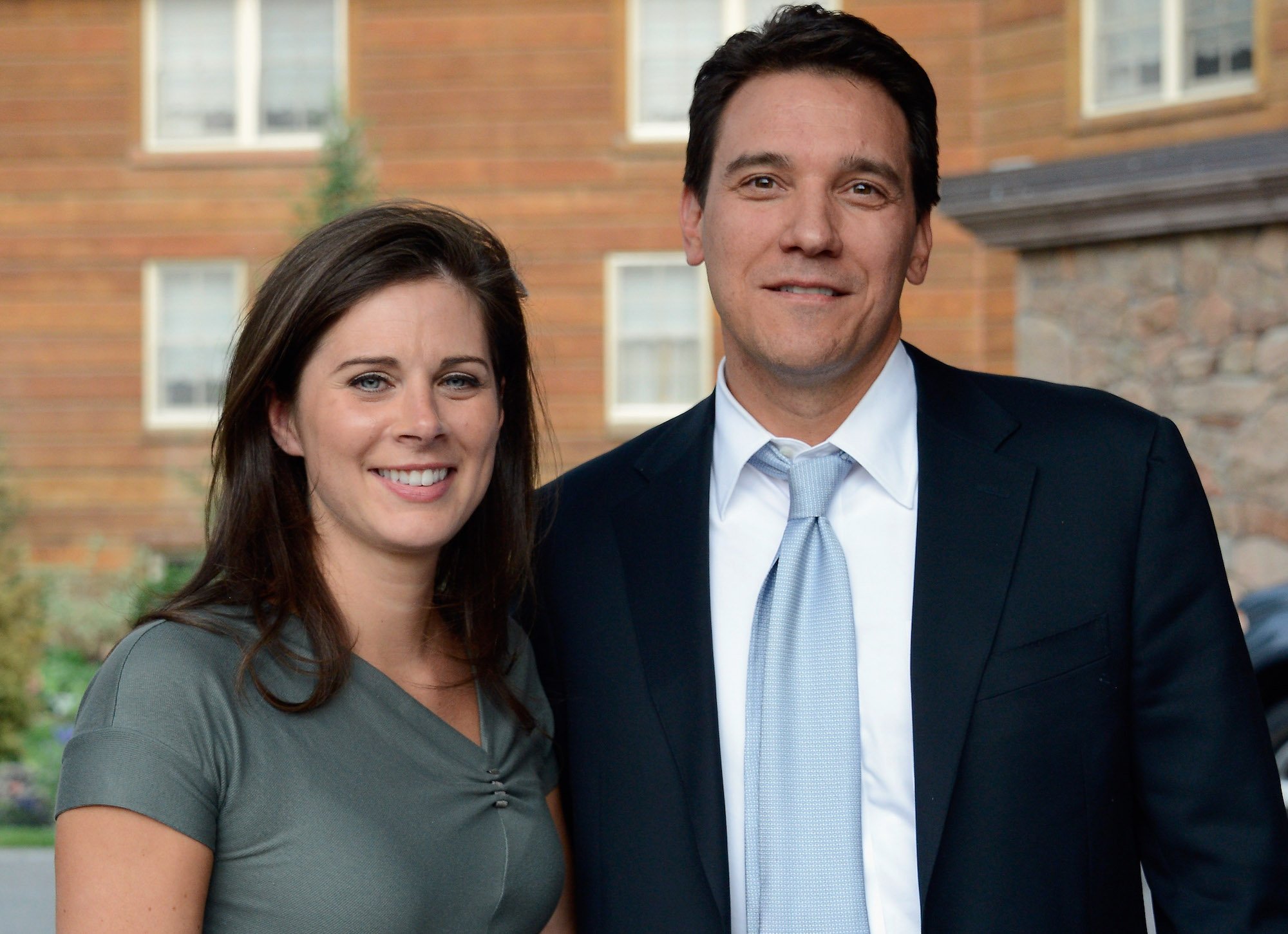 Burnett is best known for her role as the host of CNN's nightly show Erin Burnett Out Front. She brings meaningful and in-depth analysis to the day's top headlines. Her show has also been the site of some very lively — and often heated — debates. In addition, Burnett fronts a weekly show called Erin Burnett Out Front International, which provides similar in-depth coverage to global headlines for CNN International. She also serves as the Chief Business and Economic Correspondent for the network. Through these various roles, Burnett comes across as smart, savvy, and quick on her feet. 
In 2018, she was among the most popular TV hosts in the nation, largely due to her no-nonsense approach to tackling political issues. Unafraid to push her guests when it came to questioning the actions of Donald Trump and his administration, she earned the respect of many viewers who saw her as someone willing to call it like it is. Her show also outpaced other longer-running options for popularity, making her a central part of the nightly news world. 
Erin Burnett wed David Thomas Rubulotta in 2012
In 2012, Burnett married David Thomas Rubulotta, the managing director of Citibank. The business savvy duo likely had a lot to talk about considering Burnett's expertise in all things economic. Leading up to her role as the Chief Business and Economic Correspondent for CNN, Burnett previously worked at Goldman Sachs and studied political economy at Williams College, according to Business Insider.
Burnett and Rubulotta also shared a workplace connection. Before becoming the face of her own nightly show, Burnett had a writing gig at CNN, but she left to serve at Citigroup as vice president. The couple met on a blind date back in the early 2000s and got engaged in 2011.  
Erin Burnett and David Thomas Rubulotta have three children
The happily married pair have now been wedded for nearly eight years, and they have built a beautiful family. In 2018, the couple welcomed their third child — a son named Owen. Owen joined big sister Colby Isabelle and big brother Nyle Thomas. Burnett gushed over the newest addition to the family saying, "We are all in awe of our baby boy — who is already bringing joy (despite a lot less sleep) to our home."
It wasn't long after the birth of her youngest son that Burnett was back in front of the cameras. She returned from maternity leave ready to do what she does best: ask tough questions and get to the heart of the American economy and politics, a career that she's trained for her whole life. Fans continue to be invested in her meaningful commentary on the state of the public, and she's looking at a long and successful career of helping viewers make sense of the world.