Who is CNN's Kate Bolduan's Husband?
People all over the world look to networks to stay up to date on current events. Big news channels like FOX News, MSNBC, and CNN are responsible for a lot of the news spread throughout the United States. Although President Trump has accused these big networks of spreading "fake news," they continue to dominate the world of journalism. Becoming a member of the reporters for these channels is an achievement in itself.
Huge names in the business, including Anderson Cooper, boast CNN on their resume. Kate Bolduan has not only achieved a spot on the CNN team but has earned her own show. She has managed this professional success while marrying the love of her life and starting a beautiful family.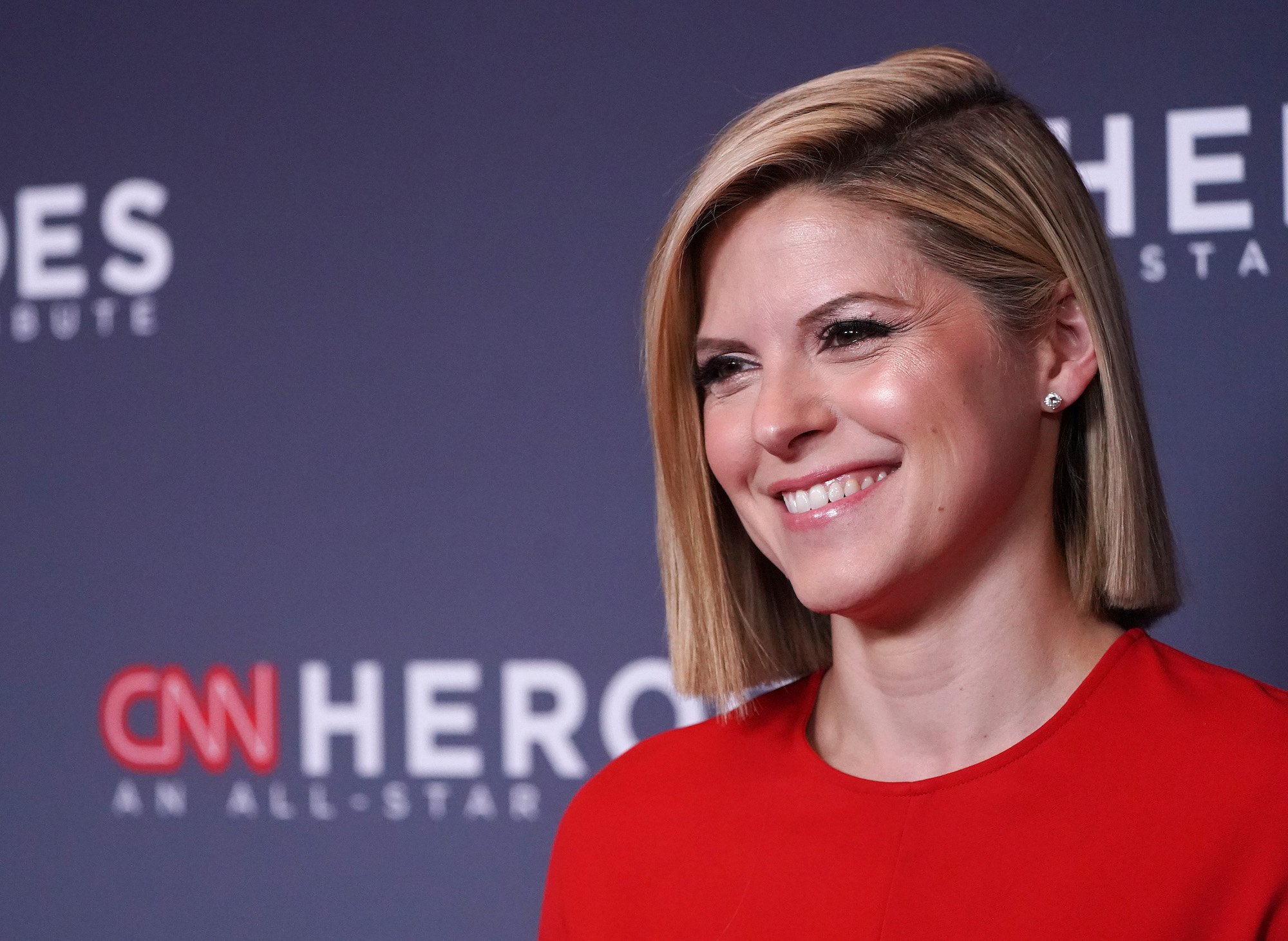 A bright, young career
Fiery spirit, confidence, and determination are three characteristics that no doubt are the secret to Bouldan's success. Her list of accolades is impressive for someone who has spent decades in journalism, but Bolduan accomplished them in under 15 years. After graduating from George Washington University, the Indiana native moved to Washington D.C., where she worked with MSNBC and NBC News as a production assistant. The behind the scenes career did not last long. Within two years, she was on-camera in Raleigh, North Carolina, working as a general assignment reporter for WTVD-TV. Once on camera, success continued for the bright, young reporter.
In 2007, Bolduan began her career with CNN Newsource, where she traveled the country reporting on breaking news stories, according to CNN. She covered countless high profile stories, including O.J. Simpson's arm robbery and the 2008 presidential election. It is no surprise that before long, she advanced again. Bolduan accepted the position as the co-host on The Situation Room with Wolf Blitzer.
In 2013, Bolduan became the youngest morning show anchor at only 29. The youthful anchor and her co-host, Chris Cuomo, host a three-hour morning show, New Day, where they discuss all relevant current events. If that wasn't enough, Bolduan now also hosts her show, At This Hour With Kate Bolduan.
Success in love
RELATED: Is Alec Baldwin Related to CNN Anchor Brooke Baldwin?
Considering the volume and speed of Bolduan's career, it might be natural to assume the young anchor has no time for love, but there is no doubt she has never had any shortage of admirers. On top of her incredible intelligence and success, Bolduan also gained attention for her undeniable beauty when she was listed as one of the 50 most beautiful people by The Hill in 2011, according to Business Insider. Unfortunately for all the feisty personality's admirers, she was already happily married at the time.
Information about Bolduan's husband, Michael David Gershenson, is limited due to his desire for privacy. We do know, Gershenson is thriving just like his young wife. The Georgetown graduate is a partner for the Carlyle Group, a real estate agency based out of New York City. Over his tenure, he has earned the group over $2 billion through real estate investing, proving the businessman's determination mirrors his wife's.
The perfect family
Bolduan and Gershenson first met in 2005. They waited until 2010 to tie the knot, and another four years passed before they welcomed their first child. Cecelia Eve Gershenson was welcomed into the world in 2014. Her birth was followed two years later with that of her sister, Delphine Esther Gershenson, People reports. Both girls were born healthy and joyfully welcomed. Bolduan has managed to break ceilings, stay driven, find love, and raise two beautiful children. 
Bolduan's love of children is not limited to her children. She is heavily involved with charities for women and children. Most notable is her involvement with Free Arts NYC. With the support of her husband, Bolduan is continuing to achieve more and more accolades.