Who Is 'Hacks' Star Hanna Einbinder?
Learn more about Hanna Einbinder, the lead star on HBO's 'Hacks.'
HBO Max just announced Season 2 is a go for the popular dark comedy series Hacks, starring Jean Smart and Hannah Einbinder.
Smart is best known for her role as Charlene on the '80s sitcom Designing Women. She works alongside the up-and-coming lesser-known talent, Einbinder, and the two make an undeniably perfect pair.
Now that the first season of Hacks is in the can, there is already Emmy buzz surrounding the unique series. Einbinder, a newcomer to the industry, may be in the running for Best Supporting Actress.
'Hacks' is a dark comedy about a compelling odd couple
Hacks follows the story of Deborah Vance (Jean Smart), a legendary Vegas comedian. She takes Ava, played by Einbinder, under her wing to teach the struggling 25-year-old about working on The Strip.
Ava, the young comedy writer, is an outcast that accepts the position after a Twitter controversy makes her unemployable. Her new job is to breathe life into Vance's outdated fading career. The unlikely duo share onscreen chemistry that fans can't get enough of.
Entertainment Weekly said, "Einbinder, an LA-based stand-up comic tackling her first leading role, is immensely appealing as Ava. With her precision timing and bored California drawl, the actress brings such compelling confidence to her entitled, condescending character that it's all the more effective when Ava finally begins to face some hard truths about herself."
Life before 'Hacks'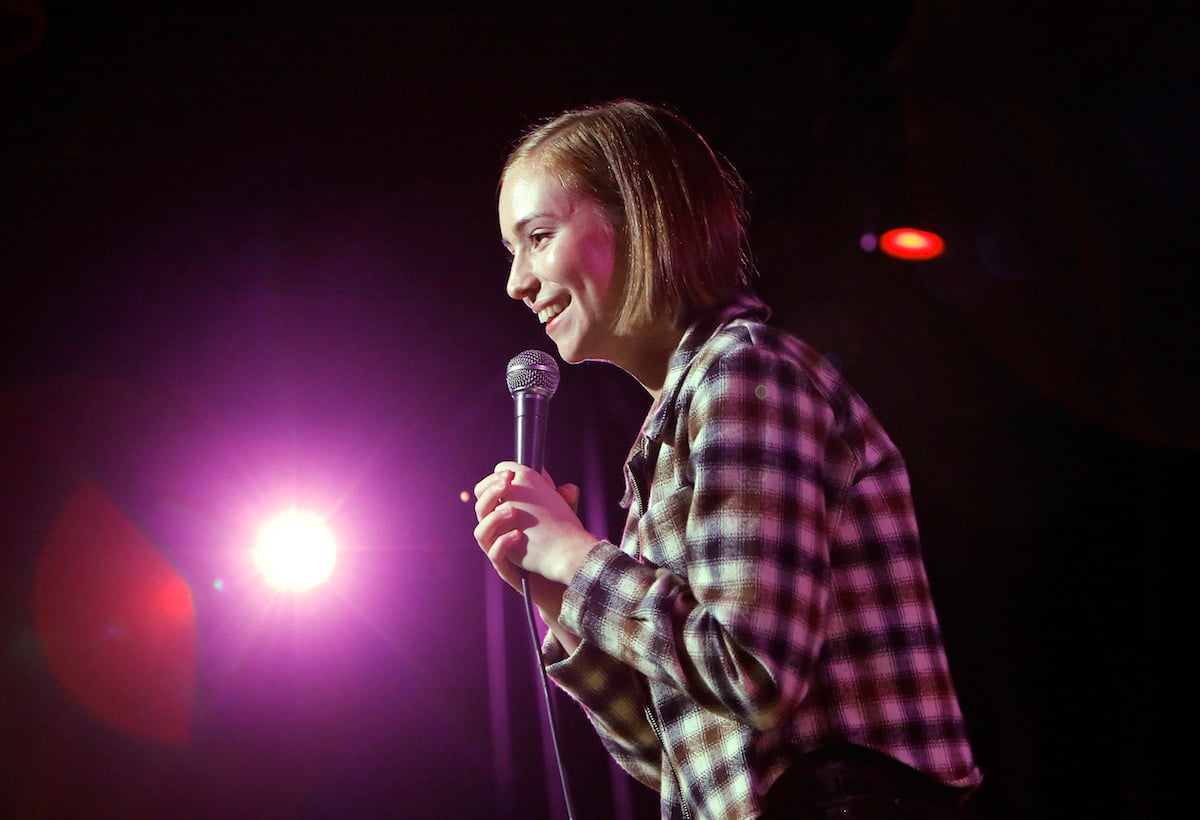 No stranger to comedy, Einbinder is the daughter of Saturday Night Live alum Laraine Newman and Doctor Dolittle actor Chad Einbinder. In 2019, the Hacks star was named the New Face of Comedy at the Just for Laughs comedy festival in Montreal.
A regular performer at colleges and nightclubs, Einbinder made her television stand-up comedy debut in 2020 on The Late Show with Stephen Colbert. She has opened for fellow comedians Chelsea Handler and Reggie Watts and is receiving critical acclaim for her current role as Ava on Hacks.
The young actor has also appeared in the film North Hollywood. Gold Derby predicts she may have a shot at an Emmy nomination for Best Supporting Actress. Although her chances are slim for a win going up against the likes of Rosie Perez and Kate McKinnon, it is still quite an accomplishment for her first television series role.
What's in the works for Einbinder?
Einbinder attributes her success to Smart, referring to her as a mentor both on and off the screen. The comedian recently told E! News, "I'm so lucky, not only to work on this show but to have Jean as a friend."
The funny girl also credits her excessive use of drugs in her teenage years for her successful career. She told Nylon, "I have an unscientific theory that the years of Adderall and weed carved out my neural pathways, working together to create the hyper-analytical, critical mind that you need to do comedy." Einbinder continued, "I've always been a goof, but I think the effects of those drugs served me in a weird way. I think with comedy I found a way to potentially harness that damage for good."
Season 2 promises to bring more of the same energy between the two actors. The tumultuous Season 1 finale has fans anxiously awaiting more.
Deadline reported that Hacks writer and director Lucia Aniello calls the show "a love letter to women who have had to f***ing grind and do it all." Co-creator Paul Downs said, "We wanted, through the eyes of Ava, [to look at] someone who gains appreciation of all that women of a certain age went through, and the trail they blazed."
Einbinder is blazing her own trail right now as audiences and critics alike take notice of one of the hottest comedians to come along in a while.