Who Is Ivan Hall From 'The Bachelorette'? Chris Harrison Says Tayshia Adams' Contestant Is 'Extremely Likable'
The Bachelorette Season 16 is officially on a new path with Tayshia Adams, and the remaining cast members are ready for a clean slate. Now, who will make an impression this time around? The latest preview hinted Ivan Hall might make a splash. So who is Ivan from The Bachelorette? Here's what you should know about Adams' contestant.
Who is Ivan Hall from Tayshia Adams' season of 'The Bachelorette'?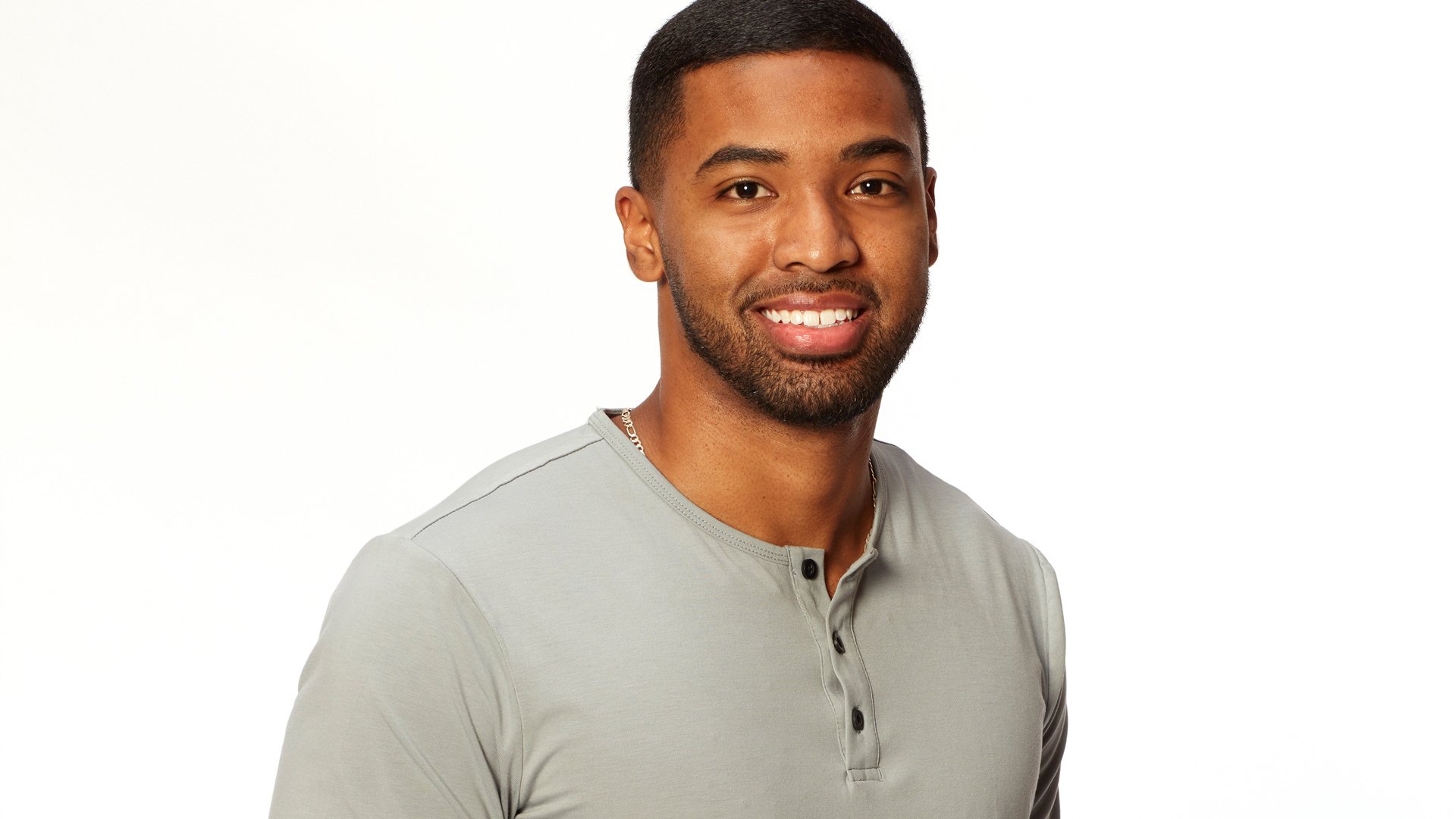 According to Ivan's Bachelorette bio, the 28-year-old is an aeronautical engineer who builds jets for the U.S. military in Dallas, Texas. The profile also says he's close with his mom and loves her Filipino cooking. 
Now, after living through his mid-twenties as a single man, Ivan ready to settle down. But is Adams the right woman for him? The Bachelorette bio indicates that he's looking for someone who's "not only beautiful and nurturing, but also smart and ambitious." It also seems intelligence is a big turn on for the new reality star. 
Meanwhile, Bachelor Nation fans can find Ivan on Instagram under the handle @ivanbhall. It doesn't look like the engineer posts often. But his feed is pretty straightforward, as it's filled with family, friends, and subtle Bachelorette promos.
Chris Harrison teases Ivan Hall's journey on 'The Bachelorette'
The Bachelorette fans haven't seen much of Ivan aside from his love of chess, but Adams' new trailer highlighted a few moments to look forward to. At the start of the preview, Ivan is giddy about the new lead. "I need to calm down, actually, because I'm so excited," he said.
Later, Ivan also gets a bit of time with Adams. And apparently, there's a "beautiful love story" that's in development. But will it last? When Chris Harrison introduced the men of The Bachelorette Season 16, the host questioned whether Ivan can be the nice guy that finishes first.
"Ivan's a really smart guy. Quiet, soft-spoken, extremely likable. His nickname, Sweet Ivan. But did the nice guys ever finish first? Sometimes they do," Harrison said in September 2020. "We'll see if sweet Ivan can be that guy."
[Spoiler alert: The Bachelorette 2020.]
How long does Ivan Hall last on Tayshia Adams' 'Bachelorette' journey?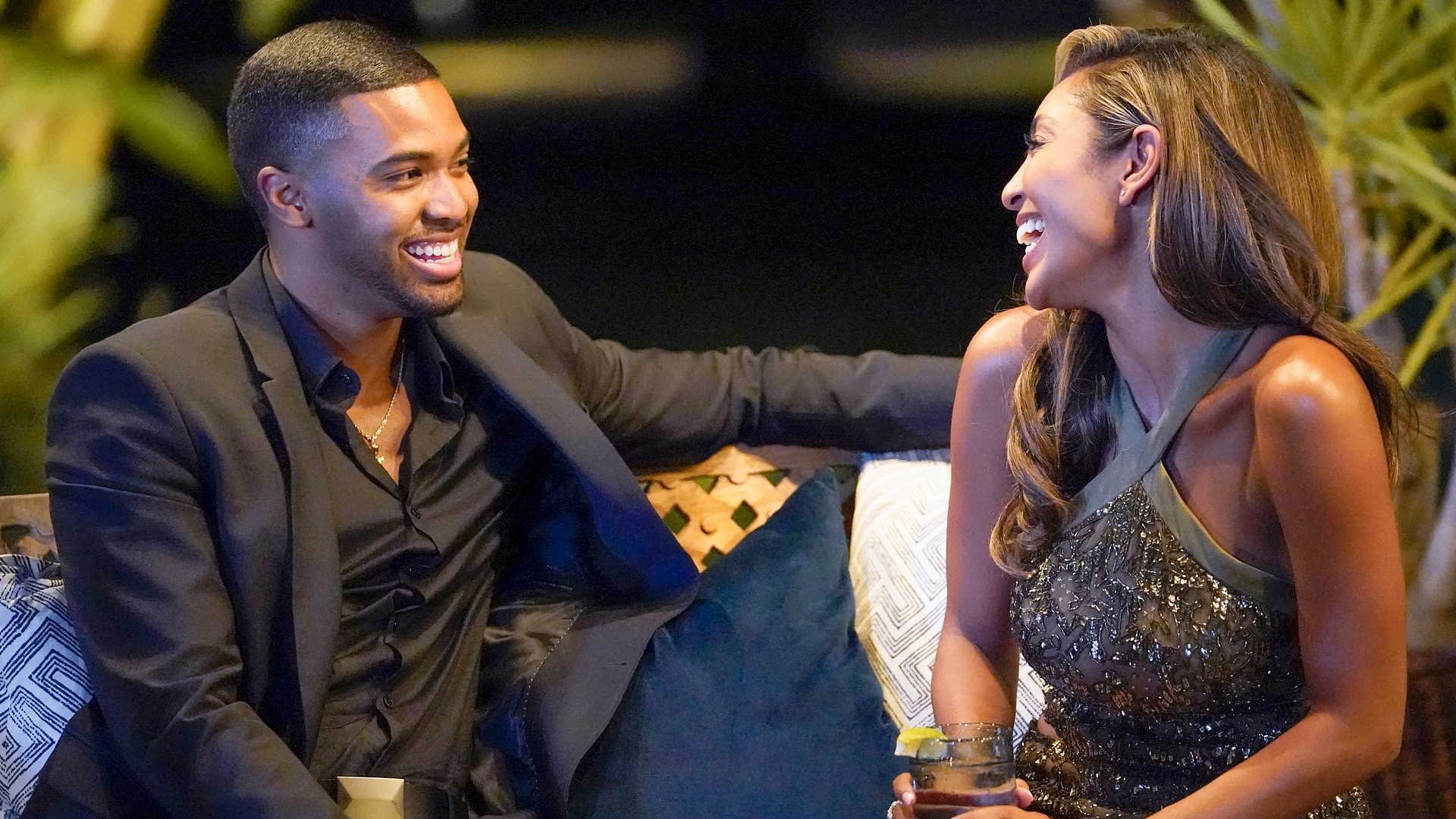 As always, The Bachelorette fans will have to wait and see how things end for Adams and Ivan. But in a blog post on Nov. 4, Bachelor Nation's Reality Steve spoiled what happens in the season 16 finale. And apparently, Ivan makes it to Adams' top four alongside Zac Clark, Brendan Morais, and Ben Smith. But he's eliminated before the top two.
That said, Reality Steve wasn't able to confirm whether Ivan was sent home before or after Brendan, who allegedly self-eliminated. But it seems Ivan's family showed up for hometowns. 
"The one thing I don't know is if Brendan leaving happened at final 4 or final 3," Reality Steve wrote. "Seemingly you'd think that if his family didn't show up for hometowns (all other 3 had family and/or friends show up at La Quinta to meet Tayshia), then she would've eliminated him at that point, leaving Ivan, Zac C., and Ben as your final 3. But I don't know exactly when Brendan eliminated himself."
Of course, The Bachelor franchise hasn't confirmed what happens to Adams. So viewers will have to see how the storylines actually unfold as they air on ABC. But whatever comes next, we know it'll be dramatic.
Check out Showbiz Cheat Sheet on Facebook!