Who Is J. Rey Soul, the Newest Member of the Black Eyed Peas?
Who is the newest member of the Black Eyed Peas and Fergie's replacement J. Rey Soul?
The Black Eyed Peas have been making pop music together since the mid-1990s, but it was their 2003 album Elephunk that brought worldwide recognition to the brand. Their trajectory continued to rise with 2005's Monkey Business, which featured chart-topping tracks like "My Humps" and "Don't Lie." The group's original lineup was comprised of the artists Will.i.am., Apl.de.ap, Kim Hill and Taboo. Hill was replaced by singer-songwriter Fergie in the early 2000s, and Fergie herself was replaced with newcomer J. Rey Soul.
While fans think the changes in the Black Eyed Peas' lineup are relatively recent, Fergie actually departed the band nearly five years ago. Yet Soul's history and background are still shrouded in mystery for many listeners.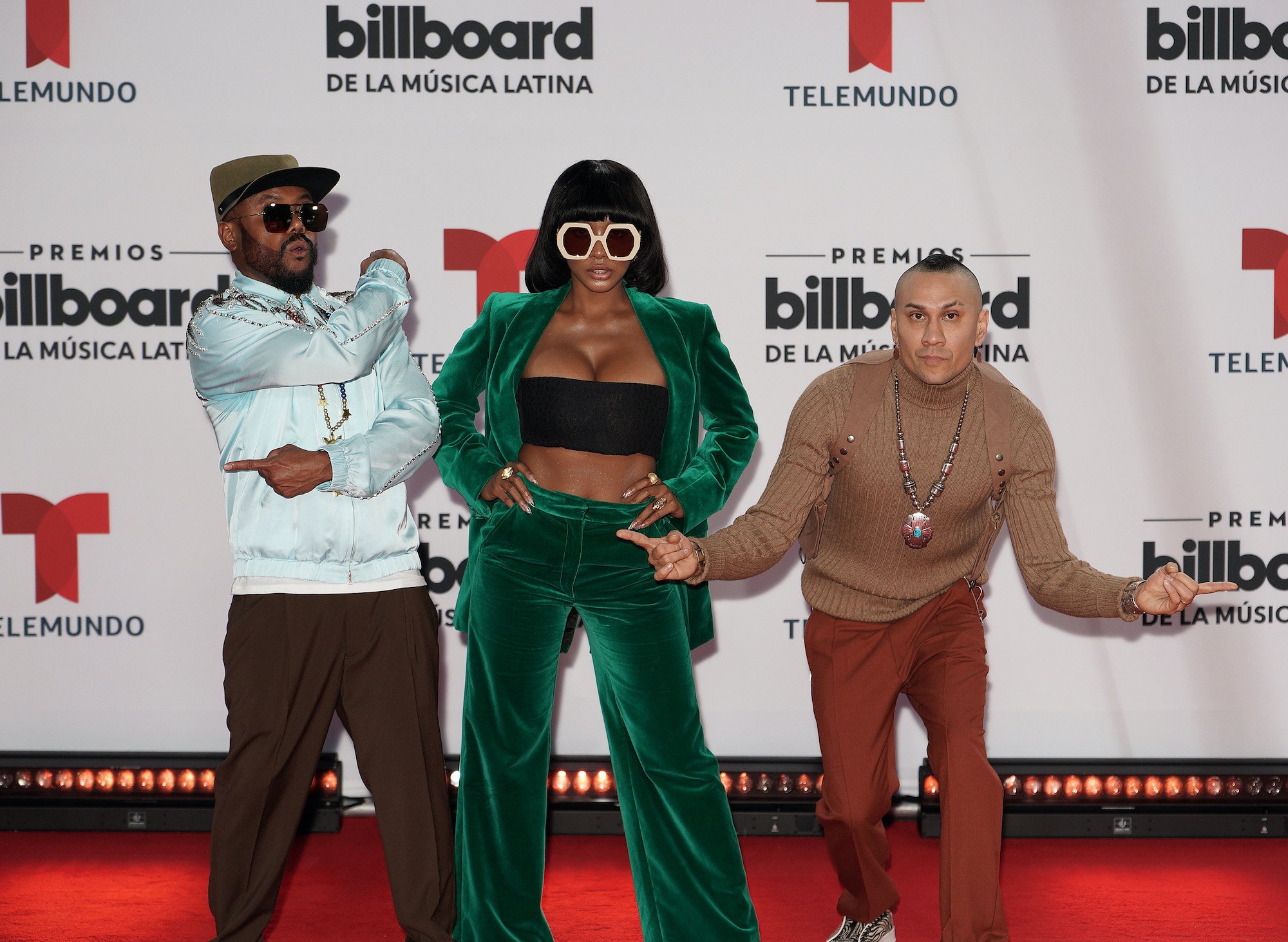 Soul's journey to join the Black Eyed Peas began in the early 2010s
When he's not rapping for the Black Eyed Peas, band member Apl.de.ap — whose real name is Allan Pineda Lindo — has been a coach on The Voice of The Philippines since 2013. This is not unlike his colleague Will.i.am, who serves as a coach for The Voice UK. And it's here that apl.de.ap first met Soul.
"Everything started, [Soul] says, when Apl.de.ap selected her to join his team on the Philippines edition of The Voice in 2013," explains Billboard. Soul, who was born and raised in the Philippines, did well on the reality TV show. "Her outstanding performance took her to the grand finale of the competition show with Team Apl.de.ap," reports Amo Mama.
Apl.de.ap was so impressed with her, that he brought her stateside to work on some of the Black Eyed Peas' upcoming projects. "She … guested on their 2018 project Masters of the Sun Vol. 1 and accompanied them on a world tour," notes Vulture. "J. Rey Soul was involved in the process of their recent Latin-inspired album Translation and features on 'Mamacita,' alongside Ozuna." It was during this time that core Black Eyed Peas member Fergie announced she was stepping away from the group.
Fergie stepped away from Black Eyed Peas
In 2016 and early 2017, rumors began to swirl that Fergie was leaving the Black Eyed Peas to focus on her solo career and motherhood. The news became official in June 2017. "The Black Eyed Peas have bid farewell to their leading lady," reported Vibe at the time. "Will.i.am officially announced Fergie's departure from the group [on June 1st]." It was then that the band made Soul a "semi-official member," notes Forbes, whereas Soul had previously been more involved behind the scenes. 
Will.i.am and the other band members have hinted that the door is always open to Fergie. "We love her," he told Billboard in 2020, adding that "we're here for her, and she knows how to contact us." However, Soul's work on 2020's Translation album — where she sings and has writing credits on many of the tracks — solidifies Soul's role as the band's new leading lady. 
"With Fergie's departure from the Black Eyed Peas, Will.i.am, Apl.de.ap and Taboo will be leaning even more heavily on J. Rey Soul," explains Billboard. "J. Rey Soul says that Will.i.am credits his work ethic for their prolonged success — and that they see the same special quality in her."
Many Black Eyed Peas fans didn't realize Soul replaced Fergie
One of Soul's first primetime appearances with the Black Eyed Peas was at the 2020 MTV VMA awards, which took place in August 2020. The group performed "I Gotta Feeling" and "Vida Loca," with Soul joining them on stage. Fans were immediately taken aback, with many not realizing that the group no longer included Fergie. "Twitter users seemed to have collectively forgotten that Fergie left the Black Eye Peas in 2017, with J. Rey Soul, whose real name is Jessica Reynoso, joining the quartet as her replacement," summarized Newsweek.