Who Is Joe Rogan's Wife Jessica? Here's Everything to Know
Joe Rogan is a comedian, actor, and mixed martial arts enthusiast. Although he wears many hats, he is undoubtedly best known as the host of the popular podcast The Joe Rogan Experience. The podcast, which is listened to by thousands of fans worldwide, debuted in 2009 and has since welcomed a wide variety of guests, from Miley Cyrus to Neil deGrasse Tyson. In addition to his busy professional life, Rogan has a happy personal life and has been married to his wife, Jessica Rogan, since 2009.
Who is Joe Rogan?
Joe Rogan was born in New Jersey in 1967. Raised primarily by his mother, Rogan was very interested in sports and athletic pursuits as a young man, playing baseball and participating in taekwondo.
For the first few years of his professional career, Rogan was at loose ends, working a variety of odd jobs in order to support himself. In the late eighties, Rogan decided to pursue a career in standup comedy and began performing in comedy clubs around the Boston area. 
In the nineties, Rogan began landing some roles in television shows, making a name for himself as an actor. He also maintained an active interest in mixed martial arts, and he ended up working as a commentator and interviewer for the UFC for some time.
One of Rogan's most high-profile jobs, pre-podcast, was as the host of the show Fear Factor, which he hosted from 2001 until 2006 and then again for a year beginning in 2011. In 2009, Rogan began recording his podcast, The Joe Rogan Experience, and it has launched him to a level of fame that he probably never could have imagined. 
What is Joe Rogan best known for?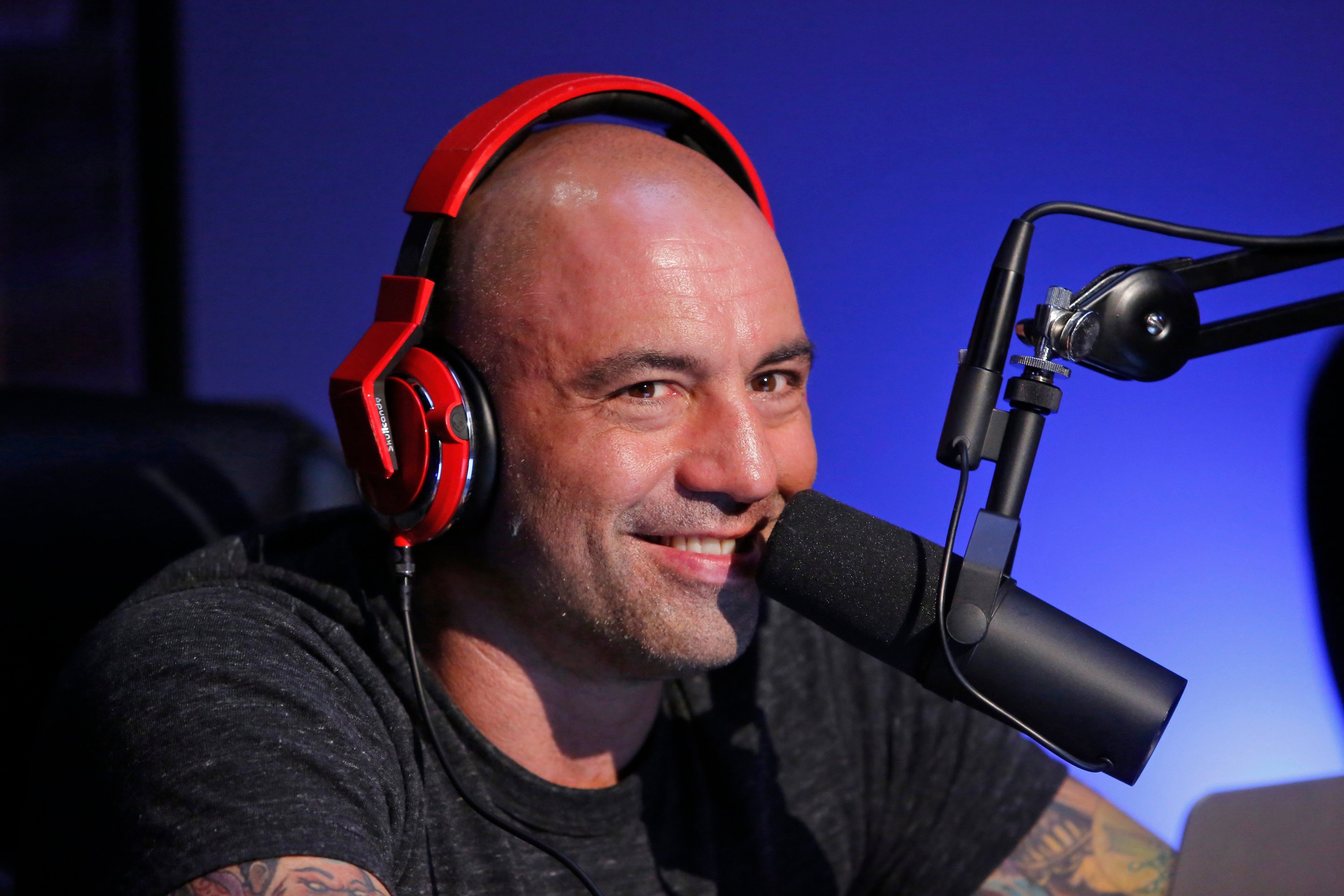 The Joe Rogan Experience is a unique podcast, featuring a healthy dose of Rogan's own opinions and feelings interjected with fascinating guest interviews. Rogan doesn't just welcome celebrities to his podcast, although it has become a measure of success in celebrity circles to pay a visit to Rogan's studio.
Rather, the host interviews everyone from scientists and politicians to athletes and conspiracy theorists.
Fans love the podcast for the simple reason that it's a labor of love for Rogan — his own natural curiosity seems to fuel a lot of the topics featured. Not long after it debuted in 2009, Rogan's podcast became one of the most popular in the world, and to this day, it retains that status. 
Who is Joe Rogan's wife?
Although Joe Rogan has become a major celebrity, he has been able to maintain a healthy family life through it all. In 2009, Rogan married Jessica Ditzel, a waitress and model. They had been dating since 2001, reports The Cinemaholic.
Although Mrs. Rogan prefers to remain mostly out of the spotlight, a few details have come to light over the years concerning their family life. Together, Joe and Jessica Rogan have three daughters — two that they have welcomed together, and one from a previous relationship of Jessica Rogan's.
The two have a large extended family as well, considering that Jessica Rogan is one of seven children. Jessica Rogan's father is the late comedian Robert Schimmel. She lost one brother to cancer.
Jessica, who was born in Sugar Land, Texas, went to California State University and earned a Bachelor's degree in Arts and Technical Theater, reports Distractify. She later attended the University of Arizona, to get a second bachelor's degree in Psychology and Molecular and Cellular Biology. 
After graduating, Jessica Rogan held an array of jobs ranging from an assistant for Rent-A-Car Enterprise and a product analyst for Volvo Motorsports to a cocktail waitress and model. Jessica Rogan also reportedly worked as an assistant for "The Simpsons" — she is credited as a production assistant for 15 episodes.
Jessica Rogan has continued to work hard on her career since her marriage to Joe Rogan, mainly as a TV producer, although she has modeled for a few brands as well. Still, she keeps her work separate from that of her husband's, and rarely makes appearances on his hugely popular social media accounts. Her personal Instagram, unlike many other celebrity spouses, is private.
It seems as though the two have figured out what works well for their marriage, and that is to maintain as much privacy as possible, all while pursuing careers in the entertainment industry.