Who Is Kane Brown's Wife and What Does She Do?
When Brown isn't touring from city to city, performing songs for his fans, he is spending time at home with his wife, Katelyn.
Country singer Kane Brown is one of the biggest stars of the moment, well-known for hit songs like "Heaven" and "Homesick." Although he is a relative newcomer to the music scene, Brown has been working hard on his craft for many years, and has a dedicated, passionate fanbase.
When Brown isn't touring from city to city, performing songs for his fans, he is spending time at home with his wife. Katelyn might not be as well known as other country music wives, but she has her own fanbase and a very substantial following on social media. 
How did Kane Brown meet his wife?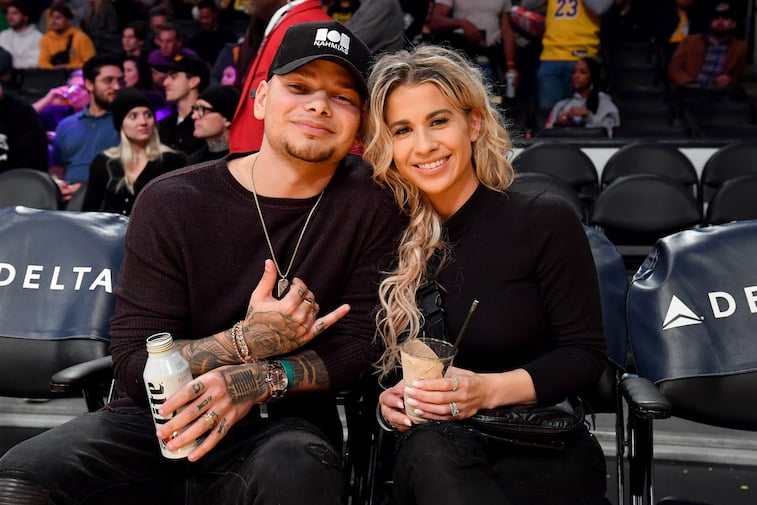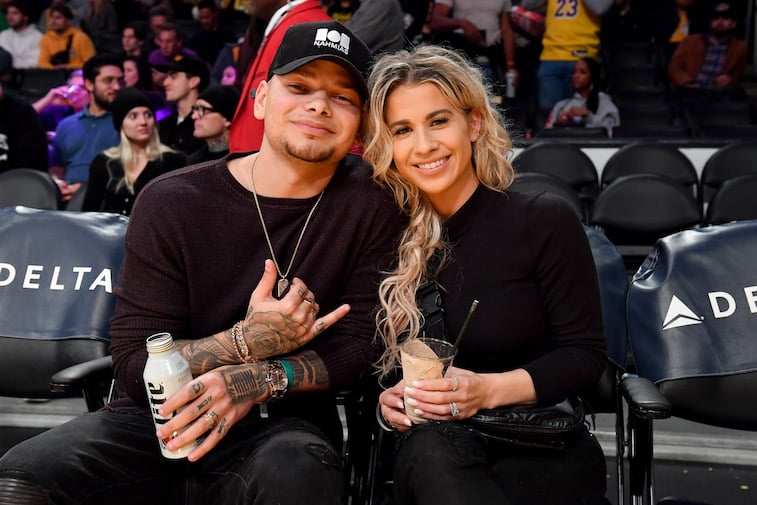 Kane Brown was born in Chattanooga, Tennessee, in 1993. Raised primarily by his mother, Brown moved around a great deal as a child but always counted Tennessee as his home.
He developed an early interest in music and performing, and experimented with several genres, including R&B, eventually settling on country music as his favorite. Brown auditioned for several singing competition shows, including American Idol, but didn't experience the success that he had hoped for.
Still, after recording and posting videos of his performances of various country cover songs, Brown began to get attention from fans as well as critics. 
In 2014, Brown released his first EP, and really caught the eye of the country community. By 2016, he was opening for major music acts like Florida Georgia Line and getting radio airplay for songs like "Used to Love You Sober."
It was around this time that Brown first met Katelyn Jae at a Florida TopGolf. Jae didn't know who Brown was at first, but the two struck up a friendship and began dating not long after their initial meeting. 
Does Kane Brown have any children?
Katelyn Jae studied music and shares many of the same interests as Kane Brown. Therefore, their romance moved quickly, and by early 2017, they had gotten engaged.
Brown later revealed that he proposed in a very unique manner, popping the question during a screening of The Amityville Horror. Brown and Jae tied the knot in October 2018, at a rustic farm in Tennessee.
According to Country Music Television, Brown and Jae celebrated their marriage with around two hundred close friends and family members and exchanged "traditional" wedding vows. Jae chose a simple, yet stunning wedding dress, with lots of lace detailing and classic touches. 
The young couple didn't wait long to expand their family, and in early 2019, they revealed that they were expecting a baby. Kane and Katelyn Brown welcomed their daughter, Kingsley Rose Brown, in October 2019. 
What does Katelyn Brown do for money?
Since the birth of her daughter, Katelyn Brown has embarked on a career of her own as a social media influencer.  Brown promotes various brands and skincare products, including eyeglasses, skincare products, and even clothing lines.
She has worked on projects with other high-profile country music wives like Brittany Aldean and Jessie James Decker, and frequently accompanies her husband on the road during concert tours.
These days, Brown is on lockdown in the wake of the COVID-19 pandemic and hasn't been seen in public as frequently.
Still, Katelyn Brown manages to find plenty of time to post adorable pictures and videos of her daughter Kingsley. The young couple hasn't yet addressed the possibility of having more children in the future, but it seems likely that the next few years will continue to hold lots of success and lots of growth, both personal and professional, for Kane and Katelyn Brown. Stay tuned to Showbiz Cheat Sheet for all the latest entertainment news!