Who Is Kerry Washington's Husband, Nnamdi Asomugha?
Kerry Washinton has been married to her husband, Nnamdi Asomugha since 2013. Washington, currently starring in American Son on Netflix, met her husband the last time she did theatre, and the couple now has two young children — daughter Isabelle Amarachi Asomugha and son, Caleb Kalechi Asomugha.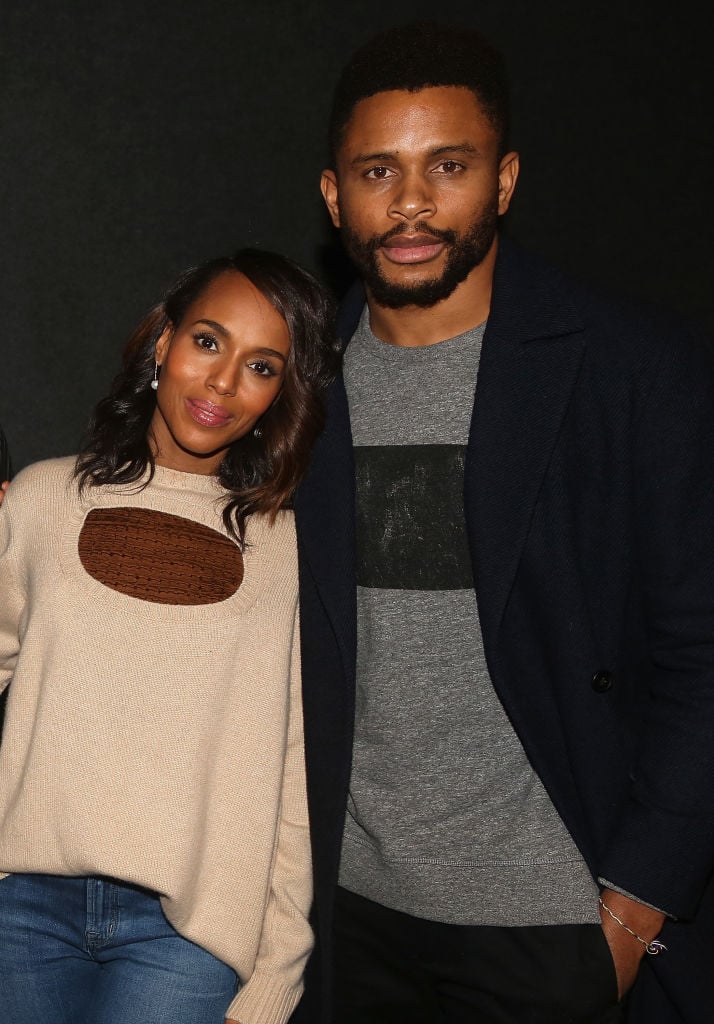 Washington explained to Marie Claire magazine that, the last time she did theatre, "it completely transformed [her] life," as that's when she met her current hubby. When talking about her family, Washington shared the following:
I love being with my family. My days off look like homework, reading and watching stuff. Just hanging out, doing things we love to do.

Marie Claire 
However, who is this dreamy man Washington shares such a loving marriage with? We know how they met, but who is he? If you're a fan of football, and more specifically the Oakland Raiders, you've likely been familiar with Asomugha for quite some time. Yet, he's also established quite a career in film.
Who is Nnamdi Asomugha: the NFL part of the story?
Asomugha is now a Nigerian-American actor and producer, but he was previously a former NFL quarterback (and quite a good one at that). Asomugha played college football for the University of California, Berkeley, and he was drafted in the first round of the 2003 NFL Draft by the Oakland Raiders. He also played for the Philadelphia Eagles and the San Francisco 49ers throughout his professional football career. 
For quite some time, Asomugha was considered one fo the best shutdown corners in the NFL. Asomugha played in the NFL for 11 years, which, considering how physically demanding the sport is, isn't too shabby. During his time in the NFL, he was voted All-Pro four times; Asomugha is known today as one of the greatest Oakland Raiders of all time. However, his career didn't stop when he left football.
Inside Asomugha's film career: actor and producer
Asomugha made his professional acting debut in 2008 in the CW's network sitcom, The Game. In 2009, he played Ken Shaw in the season four premiere of Friday Night Lights (quite apropos, don't you think?) However, Asomugha did make his way from television to film, starring alongside Bruce Willis in 2012's Fire With Fire. 
The Football star turned professional actor later appeared in Hello, My Name Is Doris, Funny or Die, and Kroll Show. While he's had a decent amount of experience acting, Asomugha has also worked behind the camera! He executive produced Beasts of No Nation, and he produced and starred in Crown Heights. 
Asomugha may be Kerry Washington's husband; however, his marriage is not his claim to fame. From his impressive football career to his work acting and producing, Asomugha has managed to become a household name all by himself. However, those who know him by his first name are likely football fans, as he has yet to cement a major presence in Tinseltown. Yet, he has many years to go, and we look forward to seeing the various film projects he picks up next. The football player is a strong actor and deserves some more screen time.