Who is Kodak Black, the Rapper That Trump Pardoned?
Rapper Kodak Black may be becoming more familiar to non hip-hop-listeners right now because outgoing President Donald Trump has pardoned him, but he has been making headlines in the music world for some time now. The controversial rapper is known for causing a stir and is a polarizing figure in the industry.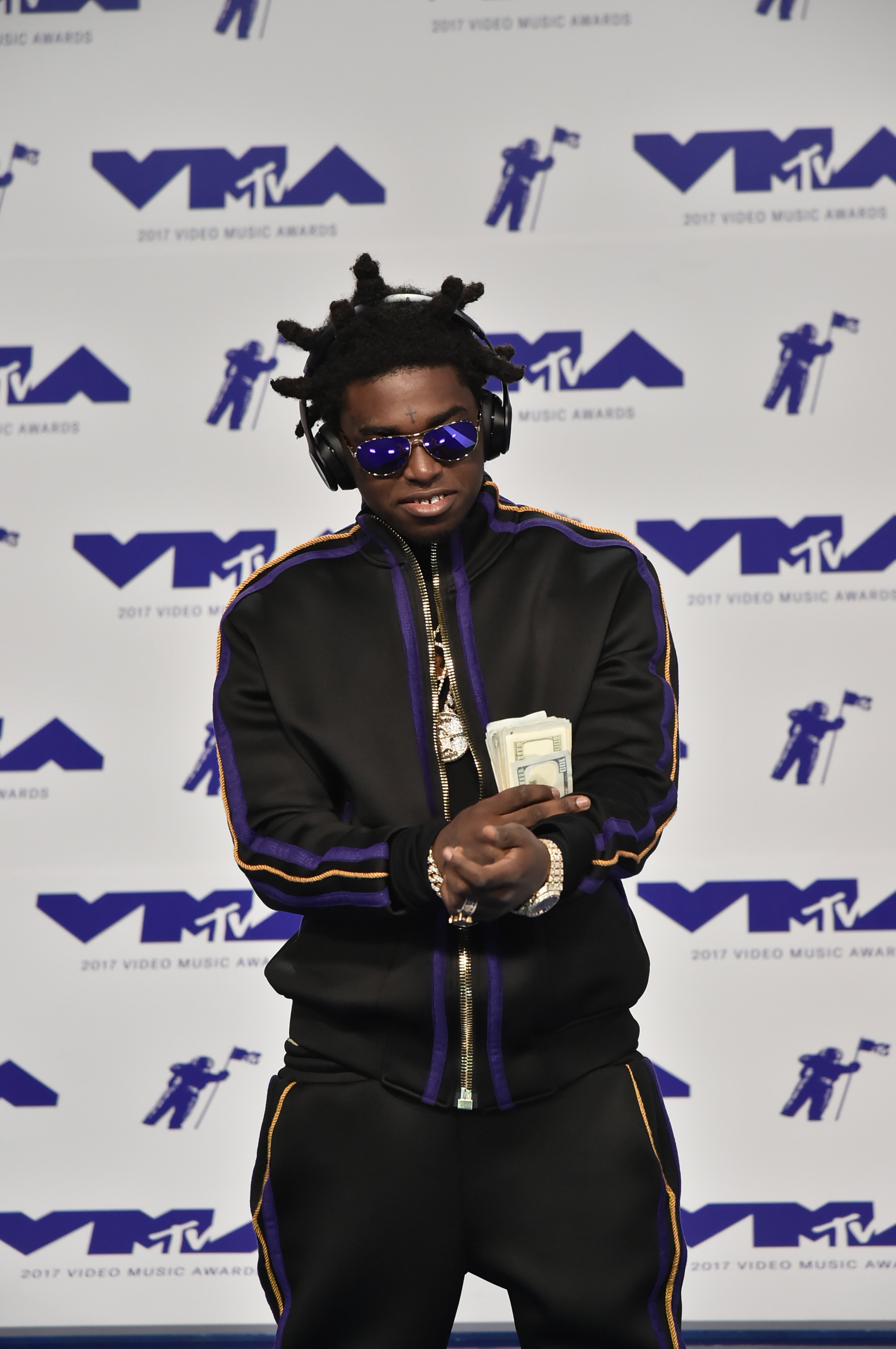 Kodak Black has always been a controversial figure in the music industry
The rapper started to rise in popularity in 2015 when Drake posted a video dancing to one of his songs, "Skrrt." Not long after this, he signed with Atlantic Records. His rise continued when he was featured on French Montana's "Lockjaw." In 2016, he was named to XXL's Freshman Class list. After this, he started to gain a lot of criticism for music fans and some of his contemporaries for his actions.
In early 2017, he posted a video on Instagram when he was in a hotel room with other men and a woman was performing oral sex on them. A few months later, he received backlash after making derogatory comments about Black women and making other anti-Black sentiments.
Kodak Black has had several legal issues over the years. His charges include robbery, battery, false imprisonment of a child, armed robbery, sexual battery, sexual misconduct, and more. A firearms possession case led to the most recent legal predicament which landed him in prison and resulted in the presidential pardon he received from Trump.
Why was Kodak Black in prison and what The White House said about his pardon
In a statement commuting his sentence, the White House praised Black as a community leader. "Black is a prominent artist and community leader," the statement read, as reported by the BBC. "He has committed to supporting a variety of charitable efforts, such as providing educational resources to students and families of fallen law enforcement officers and the underprivileged."
The statement also notes that he "paid for the notebooks of school children, provided funding and supplies to daycare centers, provided food for the hungry, and annually provides for underprivileged children during Christmas" and donated $50,000 to small businesses in Flordia impacted by the coronavirius (COVID-19) pandemic.
Lil Wayne was also pardoned by Trump
Black was not the only rapper pardoned by Trump. Lil Wayne pleaded guilty to possession of a firearm and ammunition by a convicted felon. He notably did a photo-op with Trump in October ahead of the election.
The White House also pardoned Lil Wayne, saying in part that he "exhibited this generosity through commitment to a variety of charities, including donations to research hospitals and a host of food banks."