Who Is Lacey Chabert's Husband? The Hallmark Channel Star Is Married and Has 1 Daughter
If you love feel-good Hallmark Channel movies, then chances are you love Lacey Chabert. The former child actress, who rose to fame playing Claudia on Party of Five and a high school Queen Bee in Mean Girls is now one of the most frequently seen actresses on the feel-good network. Over the years, Chabert has …
If you love feel-good Hallmark Channel movies, then chances are you love Lacey Chabert. The former child actress, who rose to fame playing Claudia on Party of Five and a high school Queen Bee in Mean Girls is now one of the most frequently seen actresses on the feel-good network.

Over the years, Chabert has starred in more than a dozen Hallmark movies, with more to come later this year. Though she's usually searching for love on TV, in real life, the 36-year-old actress has been happily married for years.

She had an under-the-radar wedding in 2013

Chabert may be a famous face, but she tends to keep her personal life fairly private. Take her wedding. The actress surprised fans in January 2014 when she announced that she'd gotten married over the holidays.  

"I'm starting off 2014 as a Mrs! Over the holidays, my best friend & love of my life…we became husband & wife!" she tweeted.

At the time, Chabert didn't even reveal the name of her husband, nor was he in the few pictures from the wedding she shared on Instagram.

She's married to David Nehdar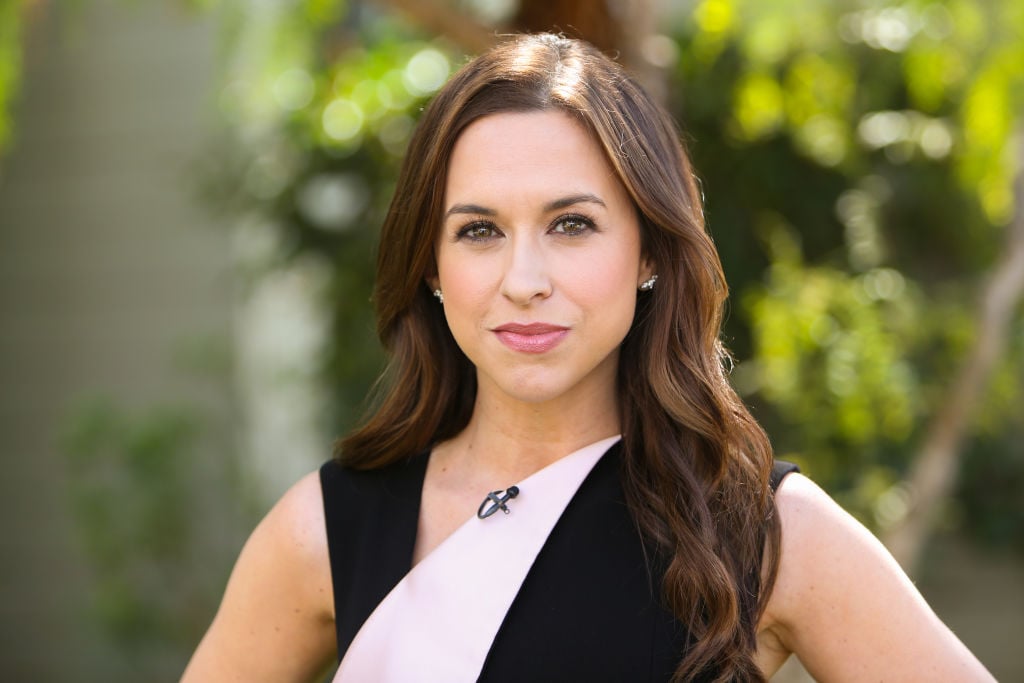 Chabert is married to David Nehdar. If that name is likely unfamiliar to her fans, that's the point. Though the two have been married for more than five years and were a longtime couple before that, the actress likes to keep her private life private, in part because her husband isn't a celeb.
"I wanted it to be personal," she told People when talking about her wedding. "He's not in the business and we like our privacy, and I just think relationships are hard enough without the opinion of strangers. So we try to keep it as personal and private as possible."
The couple has one daughter
While Chabert's husband stays out of the public eye, the Pride, Prejudice & Mistletoe star hasn't hesitated to show off their adorable daughter, 2½-year-old Julia Mimi Bella, on social media.  
In April, Chabert shared a photo that almost any parent could relate to. After her little one begged to go see the Easter Bunny, she refused to look at him when the time came to pose for a photo.
As a first-time Mom, Chabert has said that parenting a toddler has definitely been challenging.
"It tests your patience," she told People. "I just gave her her first time out … she's just pretending to cry and then the second I turn around, she starts laughing! She's literally mocking me, I think."
"This is my first time being a mom and I'm figuring out as I go. But Julia is the light of my life," she added. "I'm very thankful that I'm also able to continue working … I hope to set that example for her to let her know that you can do it all, but with a lot of help and support!"
Read more: Who Is Candace Cameron Bure's Husband and How Many Kids Do They Have?
Check out The Cheat Sheet on Facebook!