Who Is Laverne Cox's Twin Brother?
Celebrity twins have long fascinated American audiences. We all remember where we were when we first found out that Michelle Tanner was played by two different Olsens. When identical siblings enter the same industry, it opens up limitless possibilities for movie roles and pranks. 
In some situations, however, a star's twin chooses a different route. The pairs' audiences overlap less, and many may not even realize the existence of a twin. Such is the case of Laverne Cox—but whether or not you realize it, you've likely seen her twin brother before.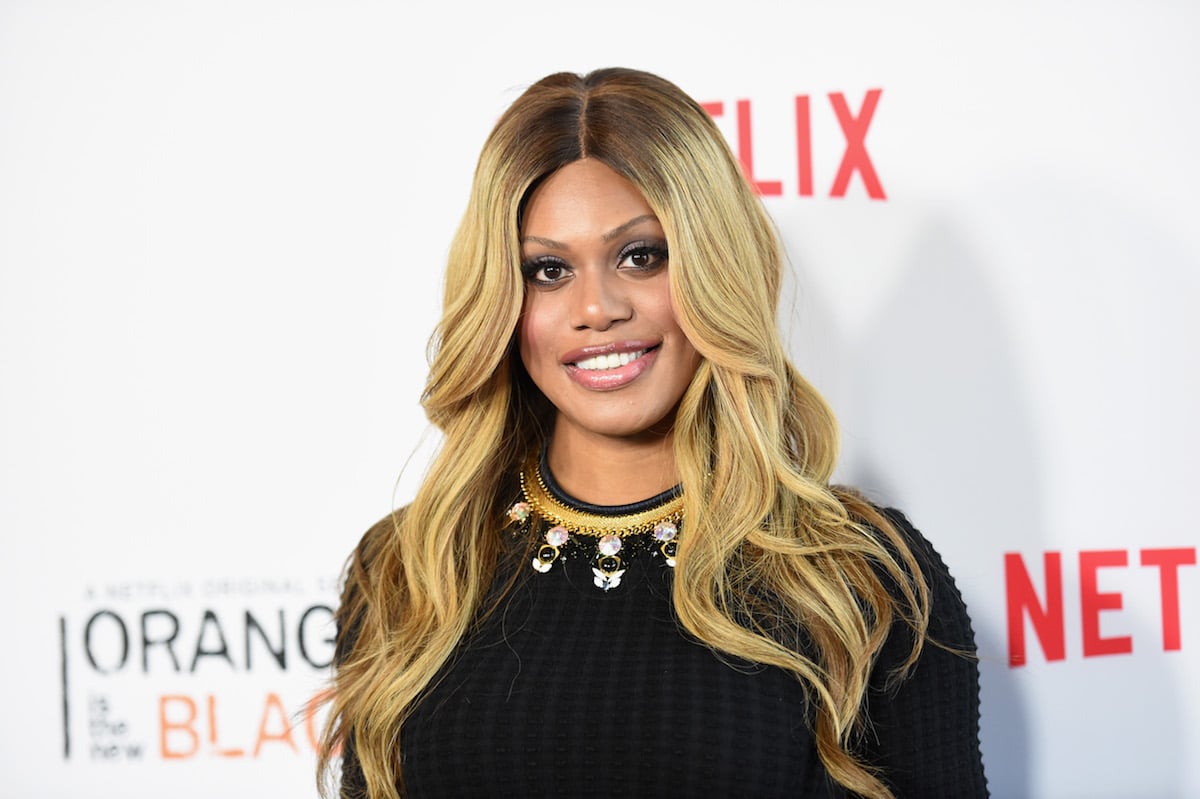 Laverne Cox achieved fame through 'Orange Is the New Black'
Though Cox was assigned male at birth, she always felt like a woman. Her relentless commitment to remaining true to herself resulted in merciless teasing, according to Biography. Her own mother was reluctant to enroll her in dance classes, thinking that ballet was too "gay" for her child. 
Despite this adversity, Cox was confident in her identity and desire to be a performer. While her twin studied visual arts, Cox graduated with a BFA in dance. By 2008, she was playing minor roles in the Law & Order franchise, and also participated in a few reality television ventures. It was in 2013, however, that she truly broke into Hollywood. The debut of Orange Is the New Black, with Cox playing Sophia Burset, provided a huge stage for Cox to showcase her talents. 
Throughout her entire career, Cox cited her twin's endless support as a catalyst for her success. In the case of OITNB, however, Cox's brother played a special role.
The star's identical twin played a role
Orange Is the New Black is set inside a women's prison, following the converging lives of inmates as they serve their sentences. One huge part of the show's structure is flashback scenes, which demonstrate the circumstances and choices that brought each woman to prison. Cox played a trans woman in the show, but her backstory featured her character, Burset, before transition. Enter: M. Lamar. 
According to Distractify, Cox's twin brother portrayed Burset pre-transition. As an identical twin, he was perfect for the role. Though he didn't consider himself an actor, his love for the arts and his sister helped him put on a tremendous performance. His support bolstered Cox's role, as well. Her heartfelt take on Burset led to Cox being the first transgender woman nominated for a Primetime Emmy Award, according to IMDb. 
M. Lamar is a multimedia artist
Marcus Burset remains M. Lamar's only acting credit. In the years following his TV appearances, he has focused on music and his multimedia artwork. The complex and sophisticated nature of his style has made it difficult to define. In an interview with The New York Times, M. Lamar called it "gothic-devil-worshiping-free-black-man-blues tradition." 
His art is rooted in activism, drawing from the Black Lives Matter movement and the heartbreak that accompanies racism. Per the Distractify article, these unique pieces have been praised by the likes of Hilton Als and Ron Athey. 
Despite Gloria's initial misgivings about the twins' interests, the actress credits her mother with their success. In an interview with Today, Cox shared that her single mother completely supported the twins' dreams, and was willing to accept that they weren't going to be doctors. We all have Gloria to thank for the tremendous performances brought forth by M. Lamar and Laverne.