Who Is Maralee Nichols? Personal Trainer Is Suing Tristan Thompson for Child Support, Claiming She's Pregnant With His Third Baby
Tristan Thompson is in the news yet again, and for longtime followers of the Kardashian family, the latest scandal isn't surprising. Thompson, who has come under fire in the past on multiple occasions for alleged cheating, is being sued for child support by a woman who claims that Thompson fathered her child.
Maralee Nichols gave birth last week and earlier in 2021, went after Thompson with a paternity suit, claiming that she and Thompson had a fling in early 2021, while he was still involved with Khloé Kardashian. For Thompson, this scandal could prove to be the nail in the coffin on his already-troubled relationship with the beleaguered Kardashian. 
Tristan Thompson allegedly impregnated Maralee Nichols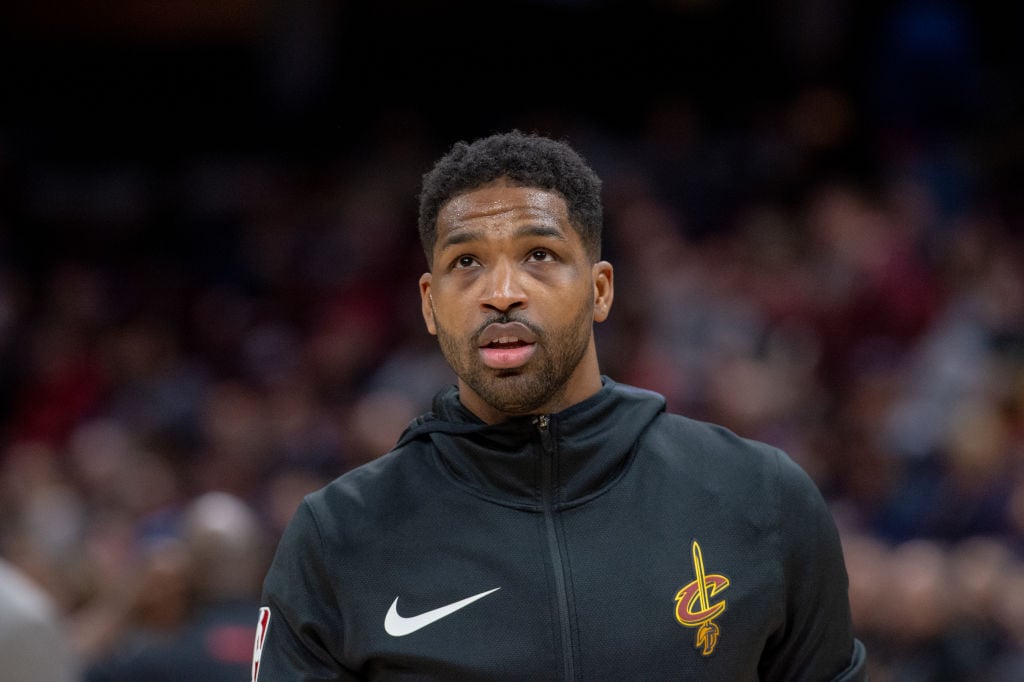 As reported by Us Weekly, Thompson is currently being sued for child support by Nichols, who gave birth in December. Reportedly, Nichols' first prenatal appointment in April 2021 was covered by Thompson, while he has not yet paid for the second appointment, which happened in May. This situation is not brand-new information to Thompson, as the pair have been embroiled in a legal battle since the summer.
Various text messages between Thompson and Nichols were shared in the report, one of which was allegedly from Thompson to Nichols, which read: "You know how I feel. My feelings haven't changed at all. [I] won't be involved at all. Btw if you think having this baby is gonna make you some money. It's completely wrong. You are aware that I'm retiring after this season. So in terms of support it will be whatever is required monthly for someone who's unemployed." It seems as though Nichols was not satisfied with that answer, and decided to take decisive legal action. 
What does Maralee Nichols do?
Us Weekly notes that Nichols is a personal trainer/fitness instructor. Nichols and Thompson reportedly became intimate in March 2021, around the time of Thompson's birthday celebration. At the time, Thompson was still dating Kardashian.
Nichols launched her personal training career in Houston, according to InTouch Weekly, but has since moved to LA. Nichols has not spoken out in any interviews and seems to currently be trying to remain under the radar as much as possible.
According to PageSix, Thompson admitted to being intimate with Nichols at a hotel following his birthday party. In a filing obtained by the publication, Thompson requested a paternity test, which she had reportedly not taken as of mid-November, but in a subsequent filing, the NBA pro said he would pay child support if the child was his.
Tristan Thompson is already a father to two children
If Maralee Nichols' claims hold true, this will be Thompson's third child. The Sacramento Kings player has a 4-year-old son named Prince, whom he shares with his ex-girlfriend, Jordan Craig. He also has a daughter named True with Kardashian. True was born in 2018, under a cloud of scandal as shortly before her arrival, Thompson was caught in a very public cheating scandal.
Since then, Kardashian and Thompson have been embroiled in an on-again-off-again relationship, with Kardashian seemingly determined to overlook the basketball star's wandering ways. These days, Thompson and Kardashian are reportedly not dating, and are working on co-parenting their daughter—although many fans believe that the two are still secretly involved in some sort of romantic relationship. This latest cheating scandal could prove to finally be the impetus for Kardashian to distance herself further from Thompson.