Who Is Matt Rife: Kate Beckinsale's Ex-Boyfriend?
Read all about Matt Rife and his complicated relationship with Kate Beckinsale.
Kate Beckinsale's ex Matt Rife recently issued the current actress's boyfriend, Pete Davidson, a warning. According to Fox News Network, Rife told TMZ, "Advice for Pete? Man-to-man…run," before clarifying his remark with:

"Enjoy it. Enjoy it while you can – I hope they're both happy and can build to where it's an established relationship… I wish them both the best. I don't have any solid advice, just be careful."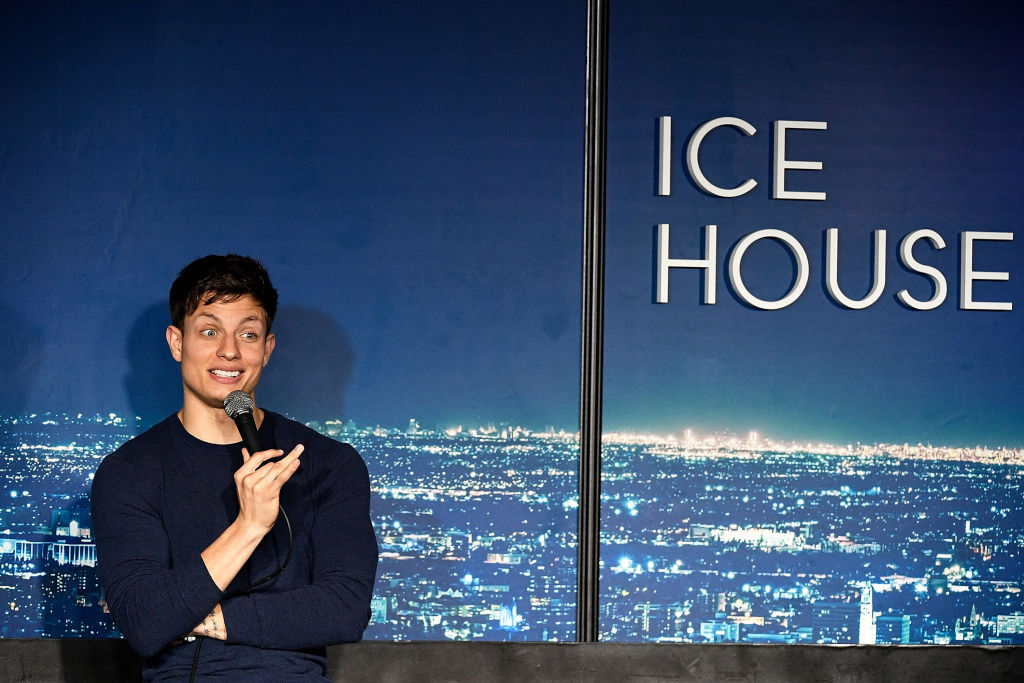 While Rife may have clarified his statement, ending his stream of guidance with "be careful" definitely isn't too reassuring. While Davidson and Beckinsale have reportedly been dating since January, there have yet to be any worrisome reports or indications of trouble in paradise.

However, considering that the two are still in the "honeymoon phase," only time will tell if Davidson should heed Rife's warning. The question is: other than Kate Beckinsale's advice-giving ex-boyfriend, who is Matt Rife?
Matt Rife is a comedian and an actor

Praised for his stand-up routines at the Los Angeles Laugh Factory (where he met Beckinsale), Matt Rife is a comedian, actor, and writer well-known for starring on MTV's improv comedy show Wild 'N Out from 2016 to 2018.
Matt Rife also co-hosted the MTV Show Total Request Live, but did not return for the 2018 season. Before starring on MTV, Rife played Danny in Average Joe and Matt in Room 236.
Rife currently stars as Brandon Bliss in Brooklyn Nine-Nine and is set to premiere as Flash in Black Pumpkin (a horror movie now in post-production). Though he has not attained household name status, frequenters of the Los Angeles Laugh Factory – including many A-list celebrities – are familiar with his body of work.

Starting stand-up comedy at 15 years old, Matt Rife was born in Ohio and has since toured the world with some of the most famous contemporary comedians. According to IMDb, he has shared the stage with Dane Cook, Ralphie May, and Mike Epps.

Alongside his comedic success, Rife worked to transition into his other passion – acting – and got his start on a few Disney shows before landing a lead role in Wild 'N Out.
What happened between Matt Rife and Kate Beckinsale?

Matt Rife and Kate Beckinsale began dating in 2017. Rife was 21 years old and Beckinsale was 43. According to Fox News, Rife indicated that they met one night at the Laugh Factory, and quickly struck up a passionate romance.

Regarding his relationship with Beckinsale and her newfound love, Rife stated:

"We dated for a year, and it was… um, complicated for sure. A lot of ups and downs. But, she's moved on, and I hope they both found or are getting out of it what they want to get out of it."


Fox News

Rife, admitting to a complicated relationship with Beckinsale, seems unphased by her newfound happiness. While the word "happy" may be a stretch for Rife, it's an understatement for Beckinsale.
Beckinsale and Davidson were seen kissing at a hockey game together, and seem to be developing a strong relationship. Despite a large age gap between the two, as Davidson is only 25 years old, the couple has remained "inseparable" according to Fox News.

Maybe Beckinsale has at last found the one. With a fair share of failed relationships in her past – Len Wiseman, Michael Sheen, Jack Whitehall, and more – fans of the actress anxiously anticipate the future of her new steamy relationship.