Who Is Matthew McConaughey's First Real Crush, Diane Lane?
The handsome actor Matthew McConaughey recently told an interviewer a juicy confession having to do with his Serenity co-star, Diane Lane. During an interview, McConaughey revealed how he had to share something with Lane before their first scene together on the new movie. What he had to tell her was shocking: "I've got to level with you. You're my first crush. I've had a crush on you since Lorie Darlin in "Lonesome Dove."
Now fans want to know just who is the actress that grabbed the attention of one of Hollywood's most crushed-on leading men? Here's what we know about McConaughey's first real crush, the now-infamous Diane Lane.
Who is Diane Lane?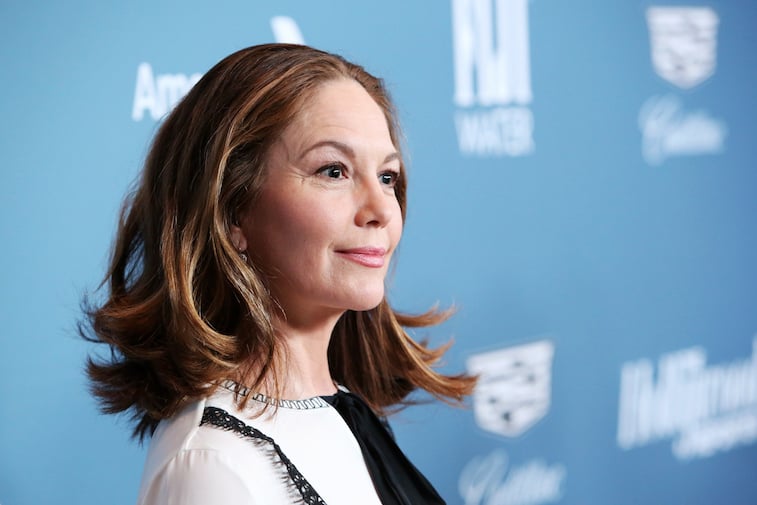 Diane Lane was born on January 22, 1965 in New York. Her father, Burt Lane, was a voice and acting coach. Her mother, Colleen Farrington, was a nightclub singer and centerfold model. Lane showed an interest in and talent for the arts at a very early age, and was performing on stage as early as six-years-old. Her on screen debut was made in 1979 when, at the age of fourteen, she was cast in the role of Lauren in A Little Romance.
What is Diane Lane best known for?
Most people will recognize Lane for her portrayal of Frances in Under The Tuscan Sun in 2003. She is also well known for playing the parts of Connie Sumner in Unfaithful and Martha Kent in Man of Steel. Younger audiences or those with children will also probably recognize her as the voice of the mom in the hit children's movie Inside Out.
What else has she appeared in?
Lane has appeared in a few different westerns, including the movie Cattle Annie and Little Britches and the television series Lonesome Dove. It is her role in the later that first caught the eye of her future co-star, by the way.
She can also be seen in a number of other movies, include The Outsiders, Streets of Fire, Priceless Beauty, Indian Summer, A Streetcar Named Desire, Jack, and Must Love Dogs.
What is her role in 'Serenity'?
https://www.youtube.com/watch?v=SbrOMrjhyvI
In the new movie, Serenity, where McConaughey gets to act beside his first real crush, Diane Lane will play the part of the main character's new love interest. Yes, this means that Matthew McConaughey will get the opportunity to get cozy on screen with the woman who first sparked his interest those many decades ago.
As of right now, not much is known about Lane's role of Constance. Fans can, however, check it out when it hits theaters. Anne Hathaway will also be making a major appearance, as the main character's ex-wife.
Is Diane Lane married?
As far as sources can tell, Diane Lane is currently single. She is definitely not married, but she has been married (and divorced) twice. Her first marriage was to French actor and producer, Chris Lambert. The two were married in 1988 but divorced six years later in 1994.
Lane's second married was to American actor Josh Brolin, who is best known for his roles in The Avengers, Deadpool, and The Goonies. The couple married in 2004 but divorced nine years later in 2013.
Does Diane Lane have children?
Yes. Diane Lane has one child with Chris Lambert. During her marriage with Josh Brolin the two did not conceive any children. Eleanor Jasmine Lambert was born on September 5, 1993, making her 25 years old. Lambert has decided to follow in her parent's footsteps and pursue a career in acting. She has appeared in movies such as Paris Can Wait and X. She has also pursued a career in modeling.