Who Is Matthew Perry's Girlfriend? Learn More About Molly Hurwitz
Matthew Perry is a major TV star who rose to fame on the iconic show Friends. Perry's role as the neurotic, lovable Chandler Bing endeared him to millions around the world. To date, it remains his most popular role. Still, Perry has gone on to act in a wide variety of films and television shows and remains a working actor. Perry's personal life has also frequently made headlines, and after a series of failed relationships, it seems as though the former Friends star might have finally found true love.
How did Matthew Perry get started in acting?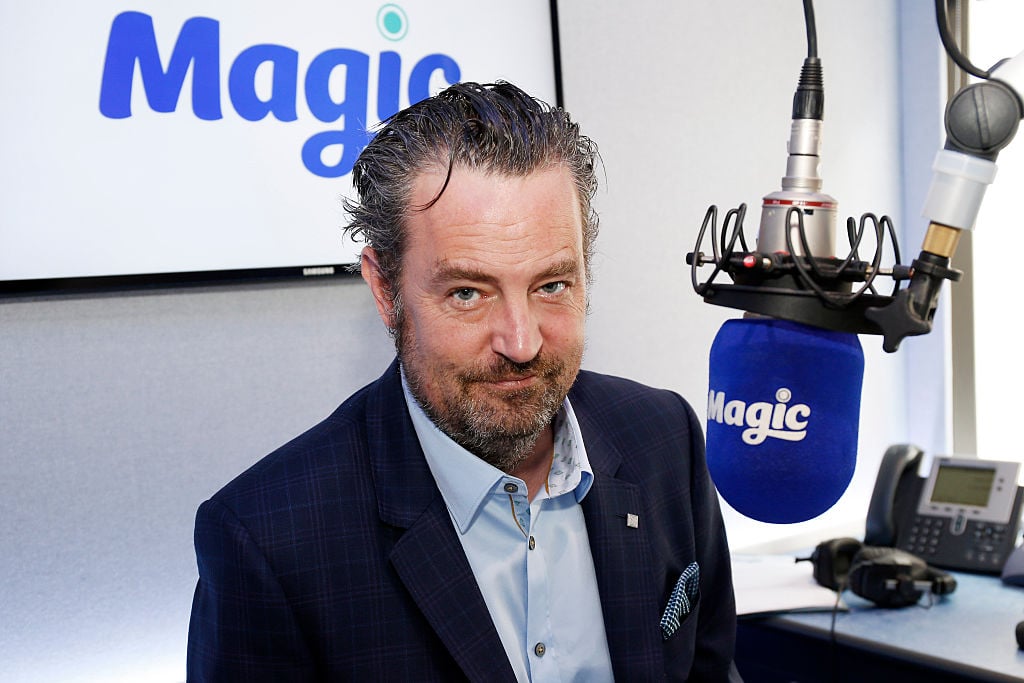 Matthew Perry was born in Massachusetts in 1969. Perry's mother was a former journalist and his father worked as an actor and model. His parents split before his first birthday and Perry was raised primarily by his mother. As a child, Perry was actively involved in tennis and even became a top-ranked junior player.
In the eighties, Perry decided to study acting and graduated from The Buckley School in Sherman Oaks in 1987. Initially, Perry was drawn to improv-style comedy and appeared in shows such as Second Chance. Over the next several years, Perry would appear on TV shows such as Growing Pains, Sydney, and Beverly Hills, 90210. However, he failed to gain any traction in a starring role until he auditioned for the role of Chandler Bing on Friends. He landed the role and, along with his fellow cast members, became world-famous in short order. Perry's work on Friends ensured he would remain a familiar presence on the entertainment scene for years afterward. Even after Friends ended in 2004, Perry found himself in high demand.
Who has Matthew Perry dated in the past?
Although Matthew Perry has always preferred to keep the focus on his work, his personal life has been the subject of speculation over the years. In the mid-nineties, after his rise to Friends fame, Perry dated Yasmine Bleeth for a short time. After breaking things off with Bleeth, he was linked to major stars such as Julia Roberts, Heather Graham, and even Meg Ryan.
In 2006, Perry started dating rising star Lizzy Caplan. The two kept their relationship very low-key but maintained a romance for six years before breaking up in 2012. It took a while for tabloids to catch on Perry and Caplan had broken up due to how private the couple was. To date, Caplan is Perry's longest-lasting relationship. The actor has never been married and has no children.
Who is Matthew Perry's current girlfriend?
In January, Matthew Perry confirmed that he was dating talent manager Molly Hurwitz. Reportedly, the two have actually been dating for quite some time, but similar to Perry's relationship with Caplan, they have kept their romance under the radar. Unlike his partnership with Caplan, however, Perry and Hurwitz aren't shy about showing off their love affair.
Recently, Hurwitz gave Perry a sweet shout-out on social media in honor of Valentine's Day. "Second year being my valentine, but his first as an Instagram influencer," Hurwitz wrote on her Instagram account. "HVD to my favorite." She also posted an adorable picture of Perry, asleep on a couch while holding a smiley-face balloon. Perry notoriously joined social media in early February, marking another member of the iconic Friends cast to become more active on social media.
While Perry and Hurwitz haven't stated whether or not they are thinking of marriage, it seems likely that Perry might have found his perfect match.