Who Is Noah Centineo Playing In 'Black Adam' With Dwayne Johnson?
Dwayne Johnson introduced a surprise guest at his DCFandome panel for Black Adam. Noah Centineo popped in during fan questions. Centineo is a fan too, but he is also playing a role in Johnson's film. Centineo is Al Rothstein, aka Atom Smasher. Johnson also introduced a teaser for the other Justice Society members who will join Centineo, whenever they're able to film the movie.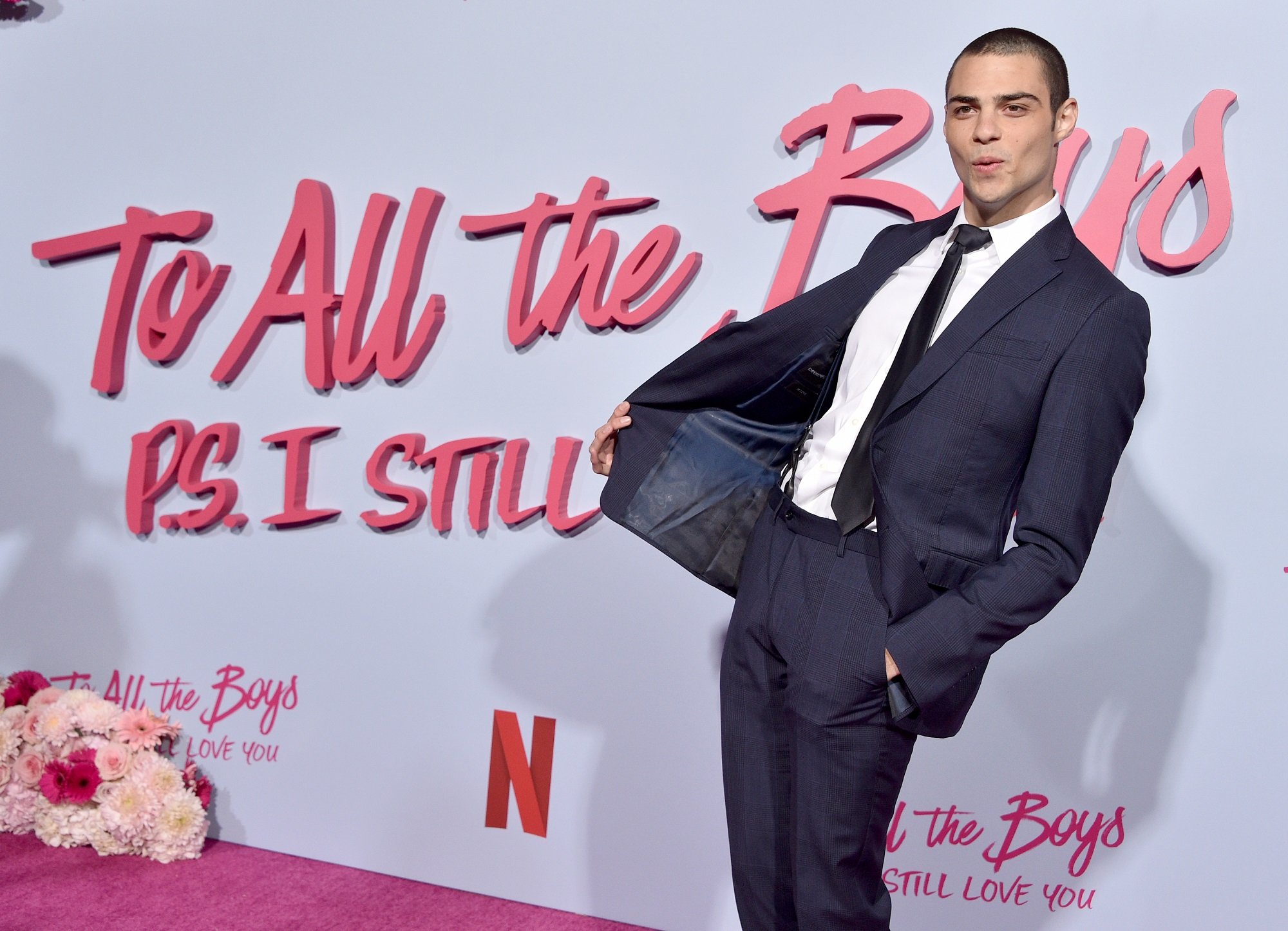 Centineo and Johnson had a brief discussion during the Black Adam panel. Here is how Centineo is preparing to play Atom Smasher in the film, due in Dec. 2021. 
Noah Centineo is working out to take on Dwayne Johnson
Black Adam can't film yet, but that doesn't mean Centineo is on hold. He said he's working out to take on Johnson. However, Johnson has a few decades of muscle on Centineo.
"I just want to know how you're feeling about the fact that I'm coming for your squat game?," Centineo asked Johnson.
Johnson took it in stride.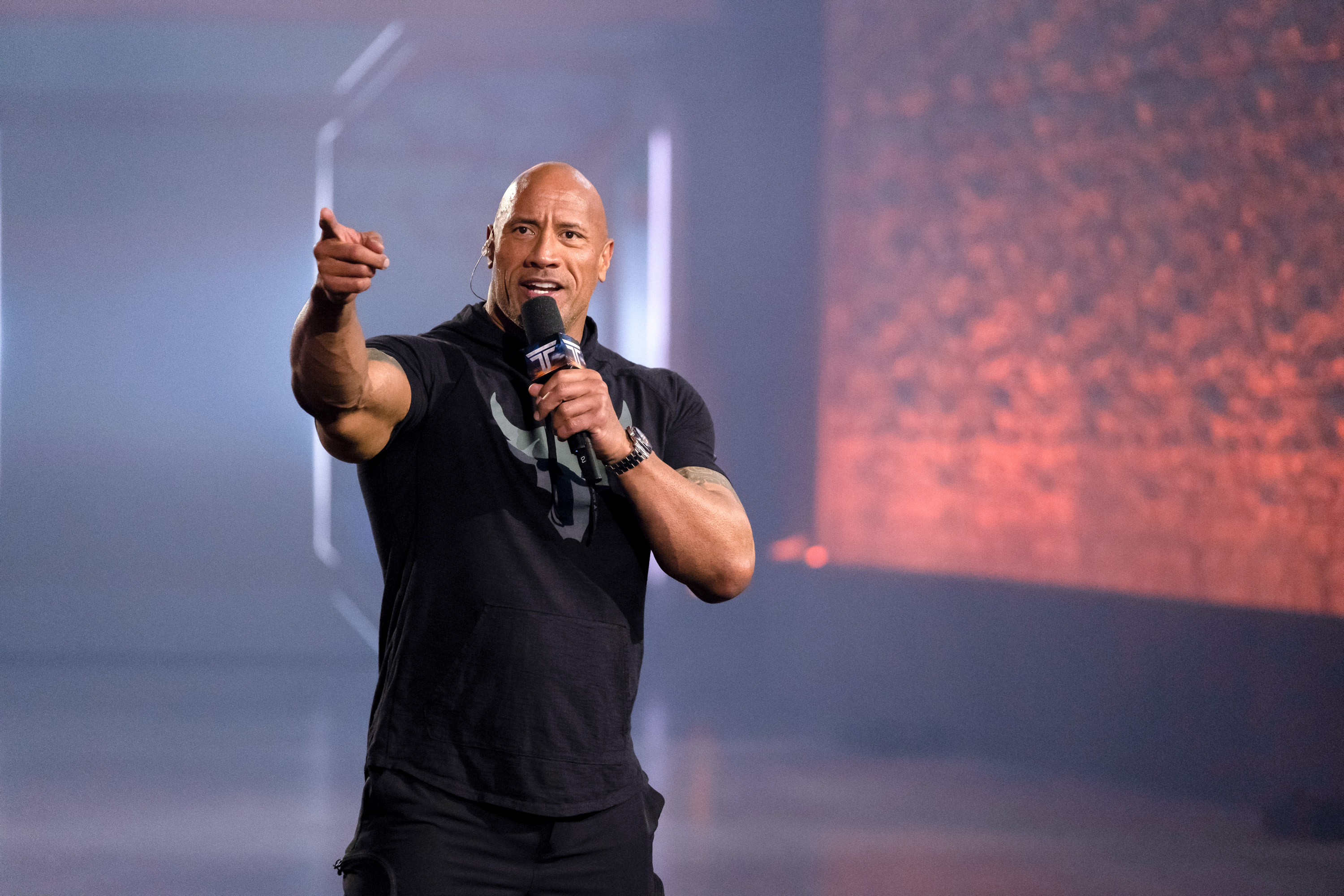 "There's a difference between coming for my squaty game, different than Atom Smasher coming for Black Adam's squat game," Johnson said. "Man, it's so cool to have you be part of this team and to bring Atom Smasher to life, JSA to life, to bring this entire universe that we're going to create together to life."
Noah Centineo is prepping for 'Black Adam' through quarantine
Centineo said he's been training during the coronavirus (COVID-19) pandemic. He's had to adjust his training, but it's still grueling enough to get him ready for Black Adam.
"There's a lot of different precautions that we take now," Centineo said. "It's been a lot of training outside, on the tarmac or on the turf, a lot of leg work, a lot of hypertrophy training if you will. You know what that's like. It's a lot of work, just trying to do the best that I can to be able to come and deliver when it's game day."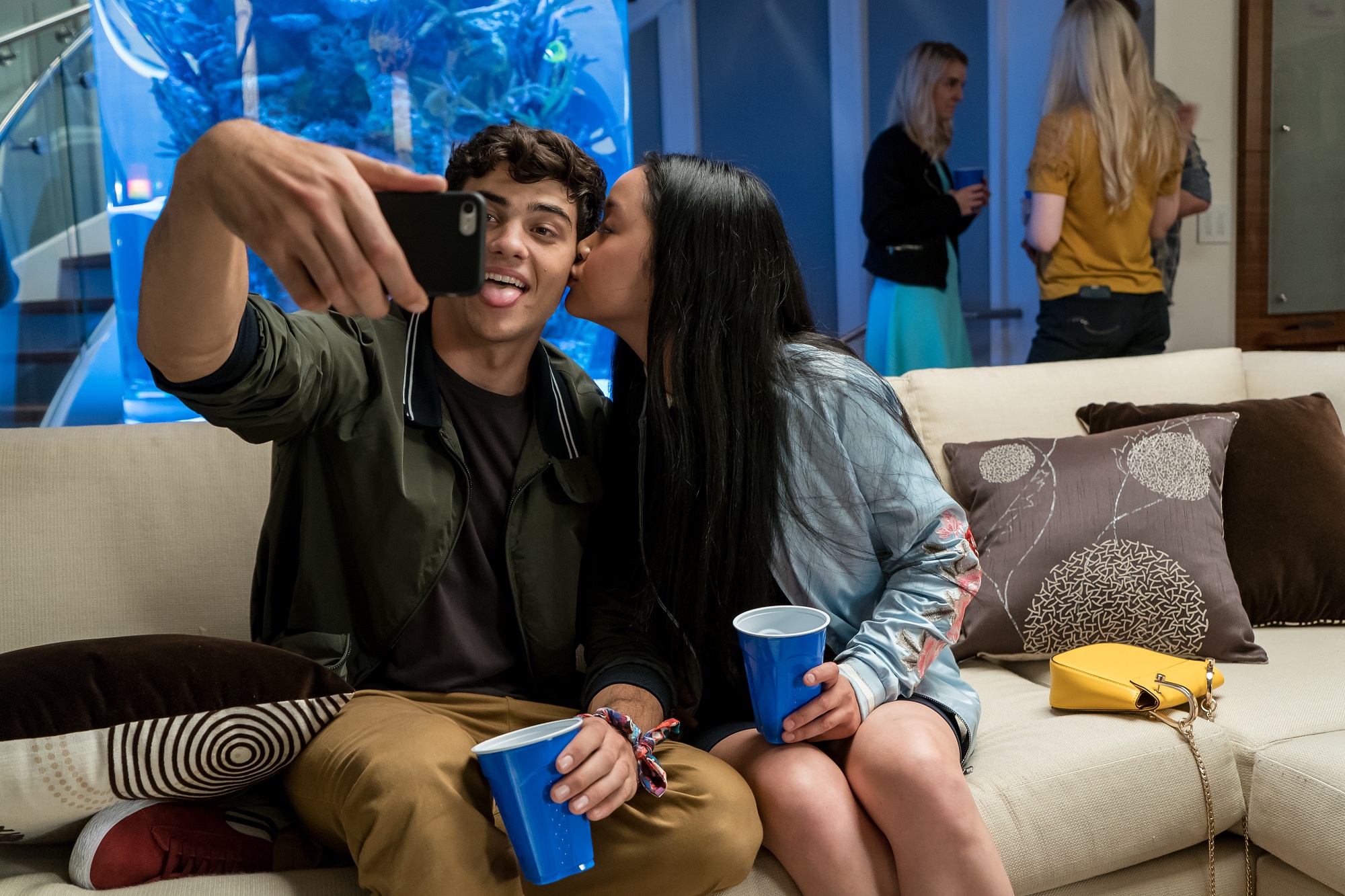 Johnson was pleased with what he heard. 
"Man, you're going to crush this role," Johnson said. "I can't wait. I love that you said you're training on the tarmac. The fact that you're on the tarmac means it's about 120 degrees on that tarmac."
Atom Smasher is coming for 'Black Adam'
Johnson may be the star of the movie, and Black Adam is the title. Atom Smasher is a pretty significant role too, Centineo says. He's a member of the Justice Society of America who are trying to reign in Black Adam.
"I think Al Rothstein, his real name, I feel like he really has something to prove, especially with his lineage, where his grandfather was kind of a villain," Centineo said. "He's got quite a spirit to just help. What I love about the character is he goes through this transformation throughout the film where I think he's not expecting a world of being a superhero. This is his first mission. It kind of just like hits him across the face."
While it may be Black Adam, it could be Atom Smasher Begins too!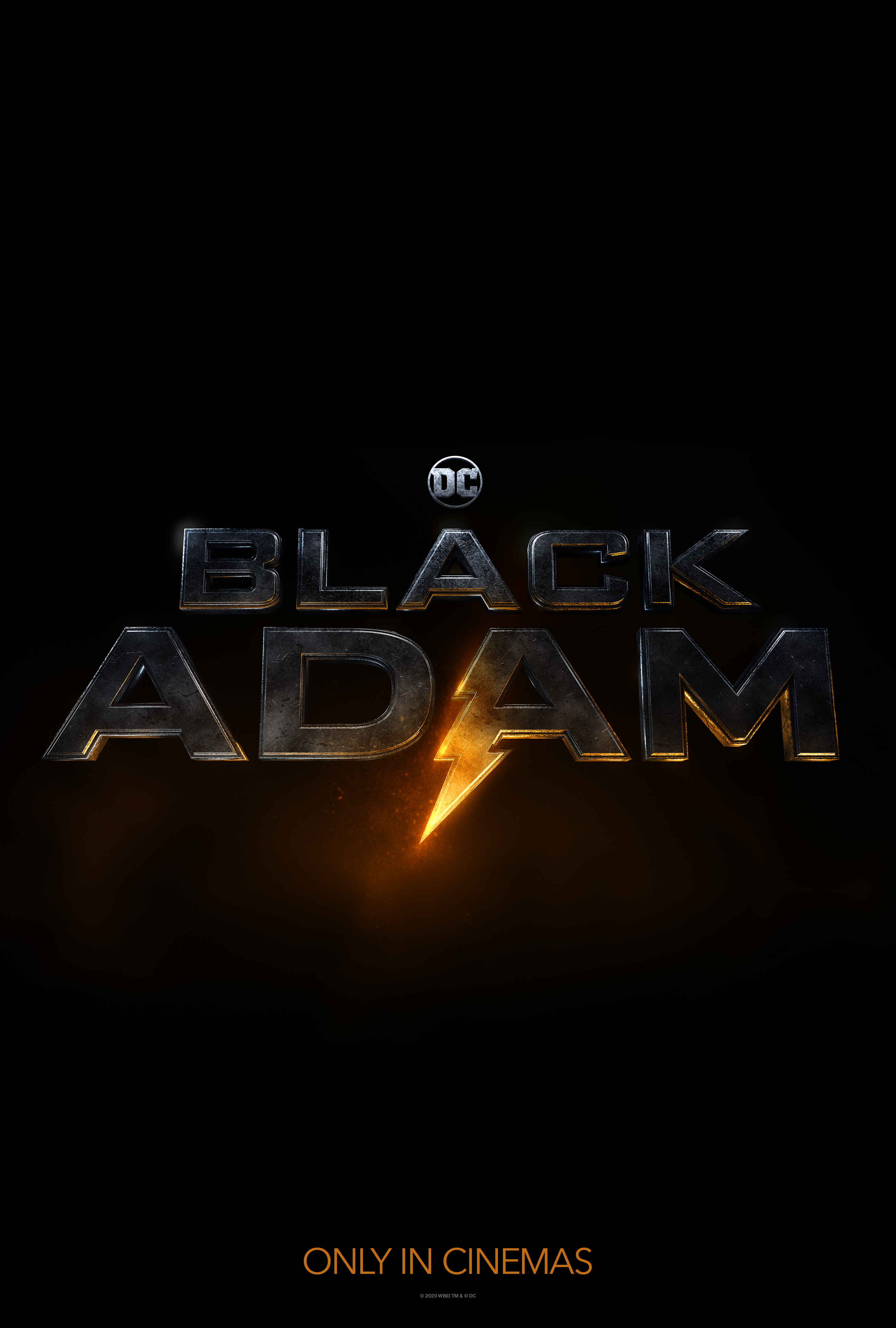 "So, it's this journey that he goes on of what it means to be a superhero," Centineo said. "He gets to really see someone like Black Adam, who takes a different approach, clearly, to solving a problem and fighting bad guys. It's an exciting character, it's a young character, it's a new, fresh face. And, I don't mind being the size of the Eiffel Tower, the Empire State Building."