Who's Older: Kate Hudson's Son Ryder Robinson or Iris Apatow (Leslie Mann and Judd Apatow's Daughter)?
Some actors hide their relationships from the public eye for as long as possible; others go public with their romances. One example of the latter involves Iris Apatow and Ryder Robinson. The couple just made things official on Instagram. Fans may recognize Apatow from the movies she's starred in with her family, which includes dad Judd Apatow, mom Leslie Mann, and old sister Maude Apatow.
Now that Iris is dating Kate Hudson's son, people have a few questions. Exactly how old are these two members of Hollywood royalty?
How old are Iris Apatow and Ryder Robinson?
Ryder, Hudson's son with ex-husband Chris Robinson, shared a photo on Instagram of him giving Apatow a kiss on the cheek for Valentine's Day. However, fans do not know how long the pair have been dating. 
Some people have noticed Ryder's flirty comments in Iris's recent pictures. Both young adults, he celebrated his 18th birthday back in January. Currently, Iris is 19 years old, so she's the older one in the relationship. 
In the photo, the two seem overjoyed to be in each other's presence. Iris has not posted any pictures of them together, but that could change. Thousands of people liked the post, and fans hope to see more images of them together. 
Iris and Ryder's parents support them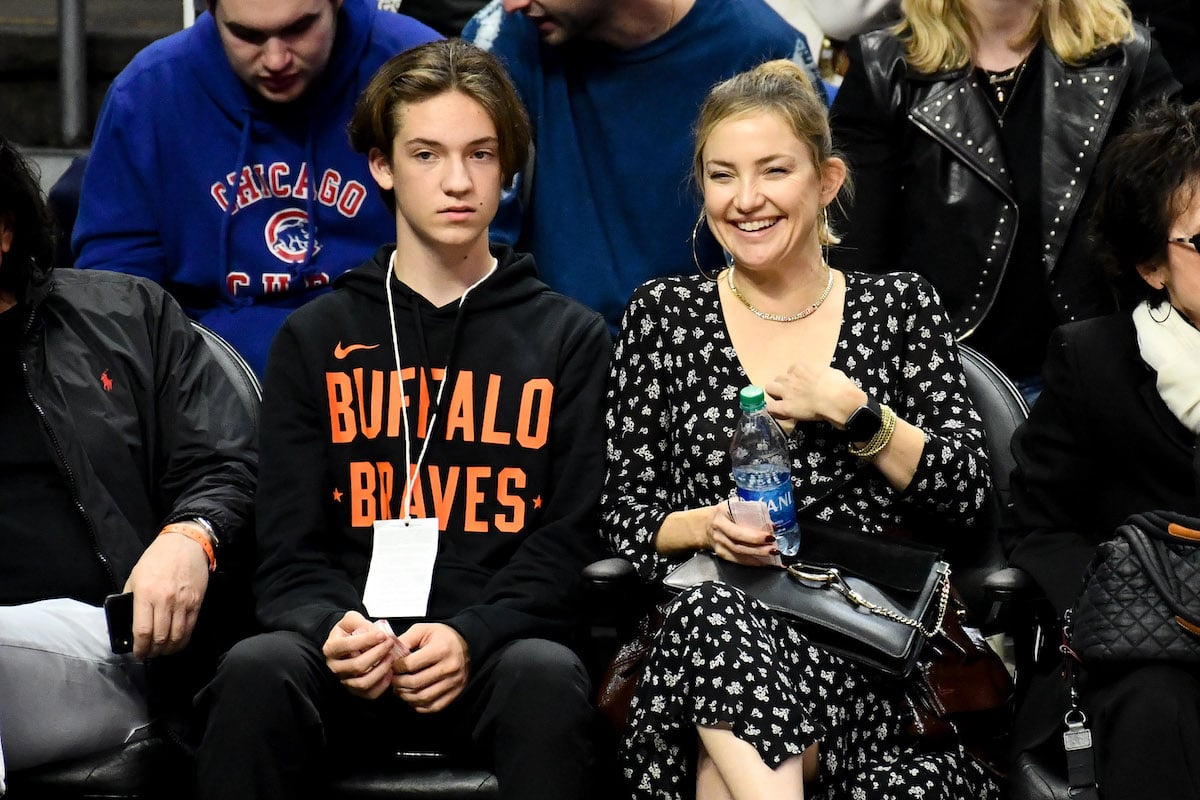 Hundreds of users had something to say about the photo of Ryder and Iris, including their parents. Mann typed a string of heart emojis, and fans took it as a sign of her support. Hudson also showed nothing but love for her son and his girlfriend. The actor simply typed, "Sweets," she added a double-heart emoji. Additionally, Hudson positively commented on Apatow's other Instagram posts before the Valentine's Day photo. 
Fans might be happy that both moms approved their kids' romance. Their comments are short, but the parents seem excited to see their kids together. They likely hope for nothing but joy in the future.
Romance speculations about Iris Apatow's sister, Maude Apatow
Some people expect Ryder to follow in his parent's footsteps. And Iris has already acted in several projects over the years. Her first role was when she was a little kid, playing Charlotte in Knocked Up, directed by her dad.
Iris got the part thanks to the help of her parents, and she appeared again in the sequel film. She learned to create her own content instead of waiting for others to give her acting jobs.
Maude is Iris's older sister, and she plays a character on HBO's hit drama Euphoria. Some fans wonder if Maude is dating her co-star. Fans have seen the chemistry between her and Angus Cloud, who plays Fez. They've even posted pictures of them together online. 
One image was of the pair smiling at the camera while they were in New York City. However, Maude and Cloud have not confirmed whether they're dating. Others speculate that Maude might be in a relationship with Euphoria co-star Lukas Gage.