Who Is Olivia Rodrigo's Boyfriend Adam Faze?
Olivia Rodrigo is one of pop culture's hottest young stars, an actor who rose to fame on the Disney+ series High School Musical: The Musical: The Series. These days, however, Rodrigo is better known for her skills as a singer, with her debut single "Drivers License" becoming a smash hit around the world.
In May 2021, Rodrigo released her debut album, Sour — and it has since received major critical acclaim. With Rodrigo making headlines on a daily basis, many fans are becoming invested in her love life. Recently, the singer shocked everyone by going public with a bold new romance. 
Olivia Rodrigo recently confirmed that she's dating Adam Faze
Following weeks of speculation, Rodrigo recently confirmed that she's dating Adam Faze. The two were spotted attending the Space Jam 2 premiere, arm in arm, but it wasn't until the weekend of July 10 that Rodrigo and Faze were spotted by members of the paparazzi getting cozy while on an outing in LA. Rodrigo and Faze were photographed kissing as they leaned on an Audi, and they both looked very comfortable together, totally at ease with their new romance. 
While neither Rodrigo nor Faze have spoken out publicly regarding the status of their relationship, it is easy to see that the two have no problem with everyone knowing how close they are — and many fans are diving deep to learn what they can about Faze.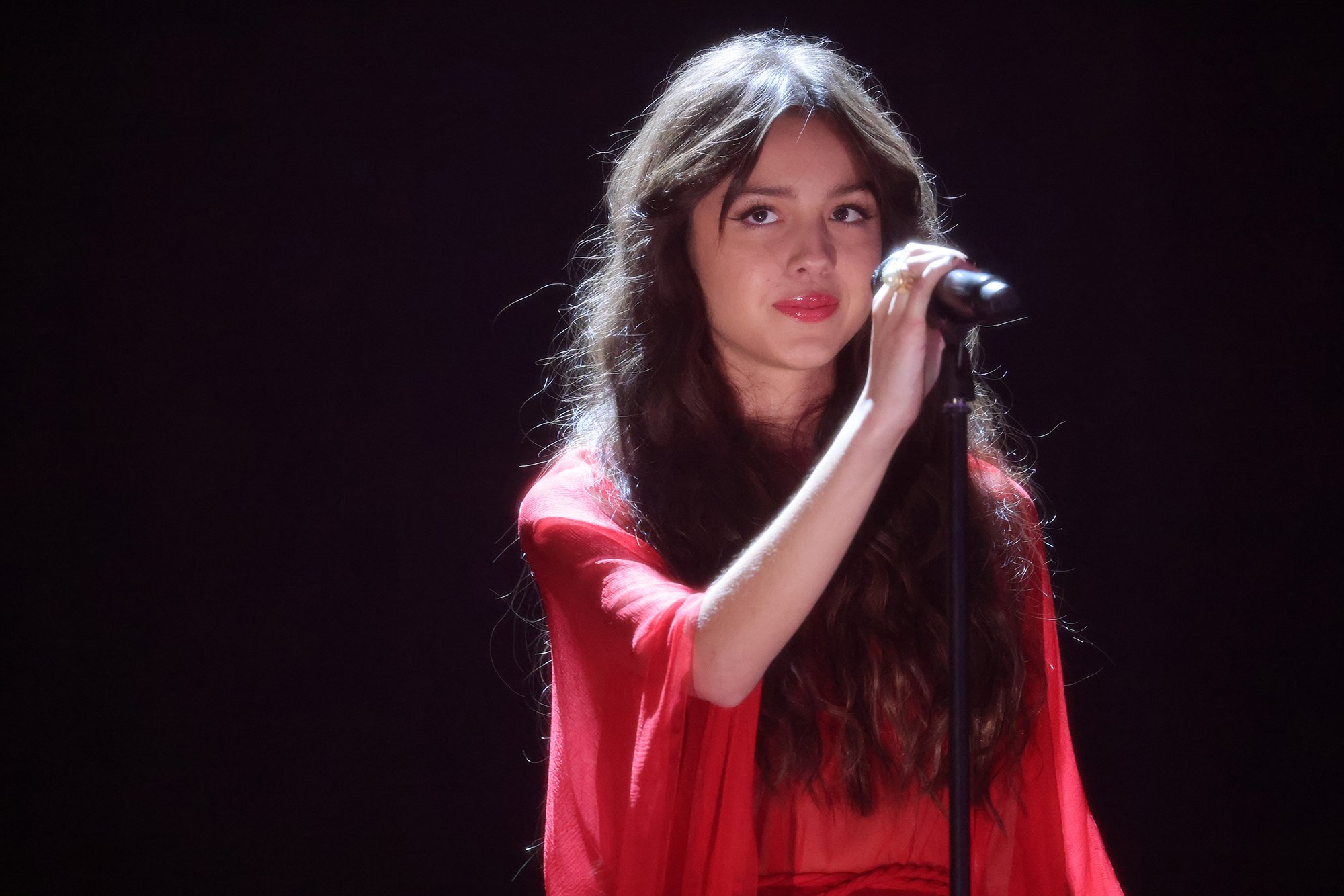 What do fans know about Adam Faze?
According to Elle Magazine, Rodrigo has known Faze for quite some time. Faze, who is 24 years old to Rodrigo's 18, currently works as a producer but has worked in many creative capacities over the years.
Notably, he worked as a contributor for Forbes when he was only 20 years old. He is the co-founder of an event series called Chateau Savant, which launched during the Cannes Film Festival. 
With an active IMDb page and writing credits for shows like Day by Day, Faze has worked in many aspects of the entertainment industry. Faze has even directed a music video, "Nothing Good," by Goody Grace. Faze has worked hard to get to where he is, and from the time that he was 18 years old, worked consistently to climb the ladder of success. 
Who has Olivia Rodrigo dated in the past?
Faze might be Rodrigo's most high-profile romance to date, but the young singer has been linked to several other performers within the past few years.
Most recently, Rodrigo was linked to her High School Musical: The Musical: The Series co-star Joshua Bassett. In 2019, fans started "shipping" them after they collaborated on multiple projects together. However, Rodrigo and Bassett never publicly confirmed any romance, and by early 2020, it seems that any relationship between the two had dissolved, with both parties releasing breakup songs and getting embroiled in some seriously shady drama.
Prior to her connection to Joshua Bassett, Rodrigo was reportedly dating her Bizaardvark co-star Ethan Wacker. They allegedly began dating in 2016 and went out for several years, sharing several sweet snaps to social media and seemingly smitten with each other. Still, by 2018, things had seemingly cooled off between them, and Rodrigo moved on.
As with her romances since then, Rodrigo didn't comment publicly on her romance with Wacker, so fans are left to wonder what the truth of the relationship might have actually been. Stay tuned to Showbiz Cheat Sheet for all the latest entertainment news!