Who Is Pardison 'Pardi' Fontaine, Megan Thee Stallion's Rumored New Boyfriend?
Fans are convinced that rapper Megan Thee Stallion has a new boyfriend and that he's also a rapper. Folks believe that the Houston-bred star is now dating Cardi B collaborator Pardison "Pardi" Fontaine due to their social media posts. The rapper had a hit song in the past few years before gaining a lot of attention now due to this alleged relationship.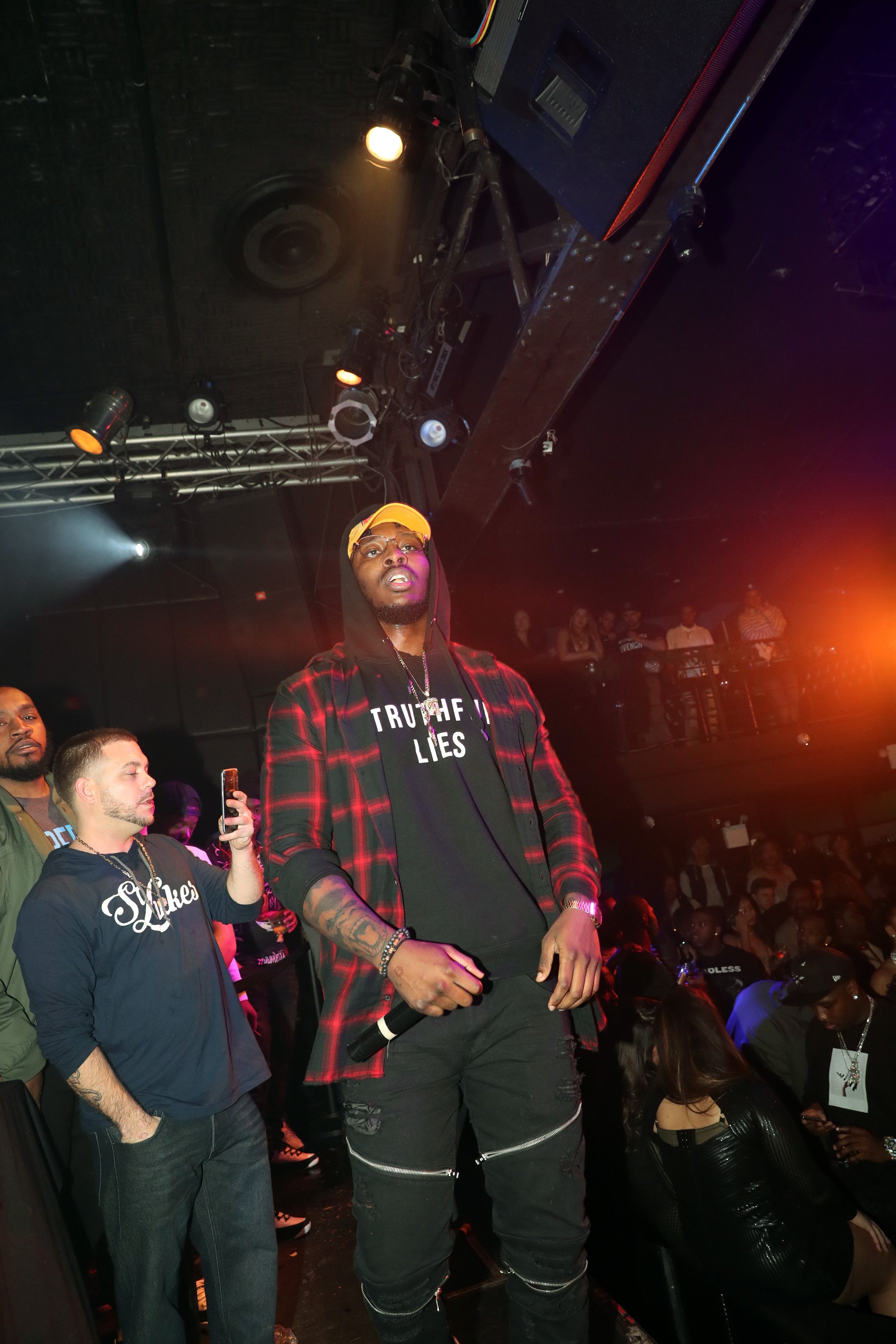 Pardison Fontaine is a rapper
Fontaine, whose real name is Jordan Kyle Lanier Thorpe, is most known for his collaboration with Cardi B,"Backin' It Up."
Before making it big with his own music, Fontanie was known most for being a ghostwriter, helping to pen hits such as  Cardi's "Bodak Yellow," Kanye West's "Violent Crimes," and even Ed Sheeran's "South of the Border."
His stage name came about in a very interesting way. The first idea he hahd was Pardi McFly, inspired by Marty McFly from Back to the Future. However, he decided against this.
"Then, I thought to myself, 'JAY-Z is not going to do a song with somebody named Pardi McFly,'" he said in an interview. "So, I just dropped the McFly and I kept the Pardi." As for Fontaine, he said, "I used to walk past this Anne Fontaine store all the time, and I didn't know exactly what it meant or what it sold, but I just knew Fontaine sounded hella important." He then learned that Fontaine was the last name of French poet Jean de la Fontaine, which made a lot of sense to him since he was a rapper. He began using Pardison Fontaine over 10 years ago.
RELATED: Megan Thee Stallion Shockingly Admits She Has Chemistry With DaBaby
He is from Newburgh, New York and loves to support his hometown community. "Right now, the crazy thing to me is that I'm in a position to help other people," he added. "I always wanted to be able to be that figure we didn't really have in Newburgh. We got guys that put in the work, but not on like an entertainment level, not somebody that was relevant, and somebody in kids' everyday life, like in the pop culture."
Pardison Fontaine and Megan Thee Stallion's rumored relationship
Fans began speculating that Fontaine and Megan Thee Stallion were in a relationship after some social media activity. After Fontaine posted a shirtless picture, Megan Thee Stallion commented, "Body ody," accompanied by the laughing emoji. Fontaine responded with, "You look how Lamborghinis drive !!!," along with car and eyeball emojis.
RELATED: 'Love & Hip Hop': Which Cast Member Has the Highest Net Worth in the Entire Franchise?
The comments were picked up by The Shade Room and fans began to spin the rumor mill. "This must be rich ppl pick up lines," said one person. Someone else said, "Lol he need to work on his flirting! Or maybe that's rich people flirting… I ain't never drove a Lamborghini!"
Though people are talking about the supposed relationship, neither party has confirmed anything as of yet.