Who Is Playing Meryl Streep's Miranda Priestly in 'The Devil Wears Prada' Broadway Musical?
The Devil Wears Prada remains one of Meryl Streep's most beloved movies. Her take on the incorrigible perfectionist with a superiority streak and a fading but ever-present soft spot earned her an Oscar nomination in 2007. 
Streep took home the Golden Globe for Best Performance by an Actress in a Motion Picture – Comedy or Musical. Thus, when the production finally makes it to the Great White Way as a musical, the actor in Streep's shoes will have a great deal to live up to.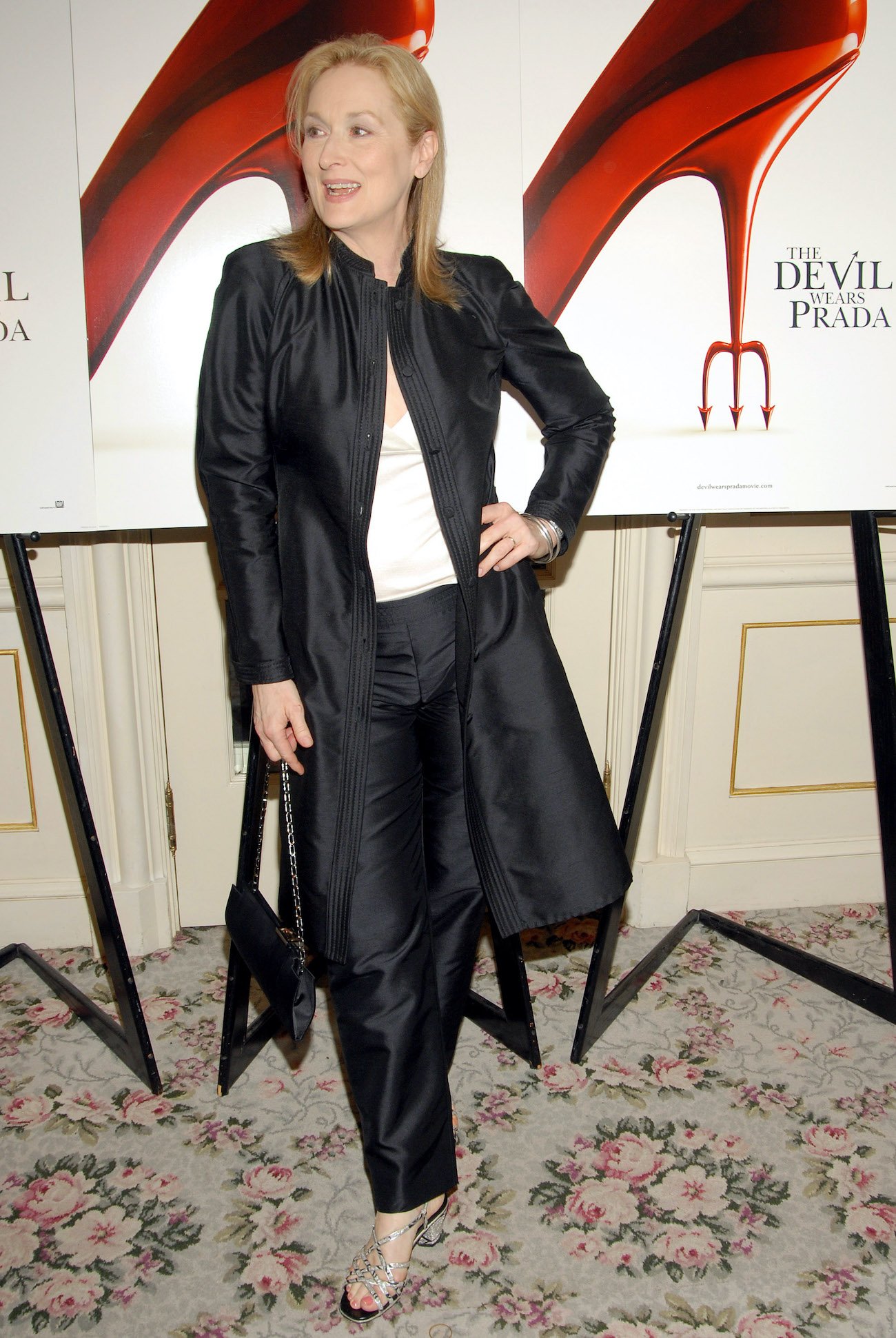 Elton John is collaborating with playwright Paul Rudnick on The Devil Wears Prada; Shaina Taub, who joined the duo later, is contributing the lyrics. Taub is well-known for her take on Shakespeare's Twelfth Night, as well as the Off-Broadway productions of Ragtime and As You Like It. As for the cast, Beth Leavel will play Runway Editor-in-Chief Miranda Priestly, while Taylor Iman Jones (Broadway's Groundhog Day) will play Andy Sachs. So, what do we know about Leavel, and can she take on the larger-than-life personality that is Miranda? 
Beth Leavel is a Broadway legend, and she is perfect for Miranda Priestly of 'The Devil Wears Prada'
Leavel is a Tony Award-winning stage and screen actor with one impressive set of pipes. She took home the Tony in 2006 for The Drowsy Chaperone (winning in the featured actress category), and she was nominated again in 2011 for Baby It's You in the lead actress category. 
Leavel also starred in 2017's Bandstand as Mrs. June Adams, 2012's Elf as Emily, Mamma Mia as Donna Sheridan (replacement), and more. Yet, if anything can make her seem perfect for Miranda Priestly, it's that she and Streep were destined to fill each other's shoes. Most recently, Beth Leavel received a Tony nomination for her take on Dee Dee Allen in The Prom — a role that Meryl Streep brought to life in the Netflix movie. 
Beth Leavel on swapping roles with Meryl Streep 
During an interview with Broadway.com, Leavel discussed The Prom and The Devil Wears Prada, noting that she couldn't imagine giving her child (Dee Dee Allen) to anyone else. She shared, "If you're going to give your child to someone, I think Meryl's probably the best person."
Leavel is also quite excited to take on Miranda Priestly in a song and dance version of The Devil Wears Prada. She said: 
"The Devil Wears Prada is one of my favorite films ever, and I don't know many people who don't feel that way. I'm so excited to see how this creative team [Elton John, Shaina Taub, Paul Rudnick, and Anna D. Shapiro] are going to make it sing. Not all movies lend themselves to song. I think that this one does, so I'm going to sit back and enjoy this journey…

Broadway.com