Who Is Quarterback Kyle Allen's Girlfriend, Summer Juraszek?
Quarterback Kyle Allen was traded from the Carolina Panthers to the Washington Football Team in March and is now gearing up for his first start with his new team. On Oct. 7, Washington head coach Ron Rivera announced that he was benching the struggling Dwayne Haskins for Allen, who he coached last season in Carolina.
"We're in a situation where if we're still trying to teach one guy and the other 52 aren't given an opportunity to see if we can win, then that's not fair," Rivera said via ESPN. "If someone [in the division] was 4-0 or 3-1, OK. But there's a chance to win the division. You have to look at it that way."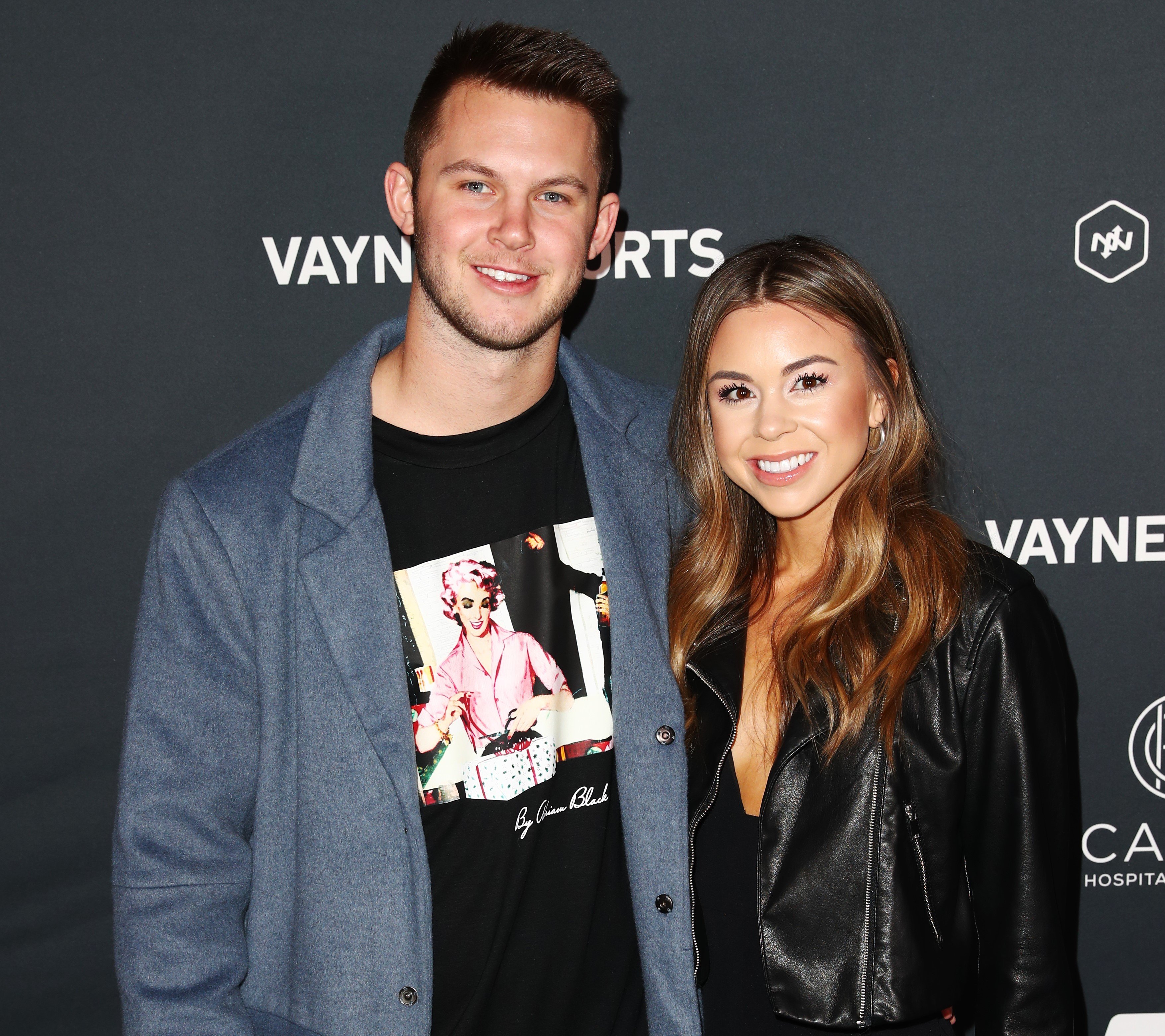 Now that Allen will be stepping back on the NFL stage against the Los Angeles Rams, fans want to know as much as they can about the signal caller including who he's dating.
Here's more on Allen and his longtime girlfriend, Summer Juraszek, including which star quarterback they are extremely close with and what Juraszek shared about an uncertain future.
Where Juraszek went to school and what her occupation is
Summer Juraszek was born in Scottsdale, Arizona, to Stacey and Steven Juraszek. She has one younger brother named Jake.
After high school, she attended the University of Arizona. According to FabWags.com, she majored in marketing and has a minor in fashion. Juraszek graduated from the school in 2018.
Allen's girlfriend was previously the Director of Marketing and Development for Inspect The Best before becoming the Content Creator for Inside Out Aesthetics. Today, she works as a Pilates instructor.
She and Allen have been together for several years and dated throughout college as their Instagram and Twitter posts show.
They are good friends with another starting quarterback
The couple doesn't shy away from posting about each other on their social media accounts and in the offseason, Juraszek revealed that they were spending time with their close friends Buffalo Bills quarterback Josh Allen (no relation) and his girlfriend, Brittany Williams.
Juraszek shared snaps with Williams in Orange County, California.
Jurasek opened up about being OK with uncertainty in Allen's NFL journey
In September, Juraszek opened up about Allen's NFL career following the trade from Carolina and being OK with whatever life throws at them.
She took to Instagram with a photo of the two together and a lengthy caption that read, "On this day two years ago — we were driving home from NC to AZ after Kyle got released. We both knew deep down everything would be okay. I keep getting all of these photo memories of us driving home laughing & goofing around. We definitely made the most of the circumstance & our 30 hour drive home. It actually makes [me] smile how happy we were even tho everything we planned for & were excited about was left in the rearview mirror.
"Fast forward two years later & sooo much has changed. I feel so freaking grateful for it all. All I have to say is trust it. Trust the ups & the downs. Enjoy them as much as you possibly can. Everything in life is so temporary & constantly changing. So proud of you [Kyle Allen] for never giving up on your dreams & always staying true to you. I love this life with you. Happy football season!!! Can't wait to watch all of our friends ball out this season! I will be cheering everyone on from the couch with my sweatpants on! Go Washington!!!"