Who Is Rachel Zegler? Meet the Actress Cast in Stephen Spielberg's 'West Side Story' Remake
A star is truly born, thanks to Steven Spielberg. The director announced a remake of West Side Story coming to theaters during 2020. With it, came the announcement of a newcomer to the world of theater, then-high school senior, (now-high school graduate,) from New Jersey, Rachel Zegler. 
Rachel Zegler is cast in Steven Spielberg's 'West Side Story'
Thanks to an open audition, some luck, and a lot of talent, Rachel Zegler earned the part and will appear in this reboot later during 2020. Throughout her time in production, the actress would often catch up with fans on Instagram, sharing her experience of graduating high school and heading to set a few days later. 
She'd also post singing videos, a number of which went viral on social media platforms like Twitter. Following the premiere of A Star is Born, Rachel Zegler posted a video of herself belting "Shallow" to an empty auditorium. It earned over a hundred thousand retweets. 
This will be Rachel Zegler's first time appearing in a major motion picture
Steven Spielberg's remake has a number of well-known actors returning to the screen, including Ansel Elgort, who portrays Maria's love interest, Tony. This will be Rachel Zegler's first time starring in a film, as one of the main characters. She does have plenty of stage experience, though. 
Throughout high school, she's appeared in productions of Shrek (as Fiona,) Beauty and the Beast (as Belle,) The Little Mermaid (Ariel,) and Les Misérables (as Cosette,) amongst other productions. She even portrayed Maria for a stage production of the musical.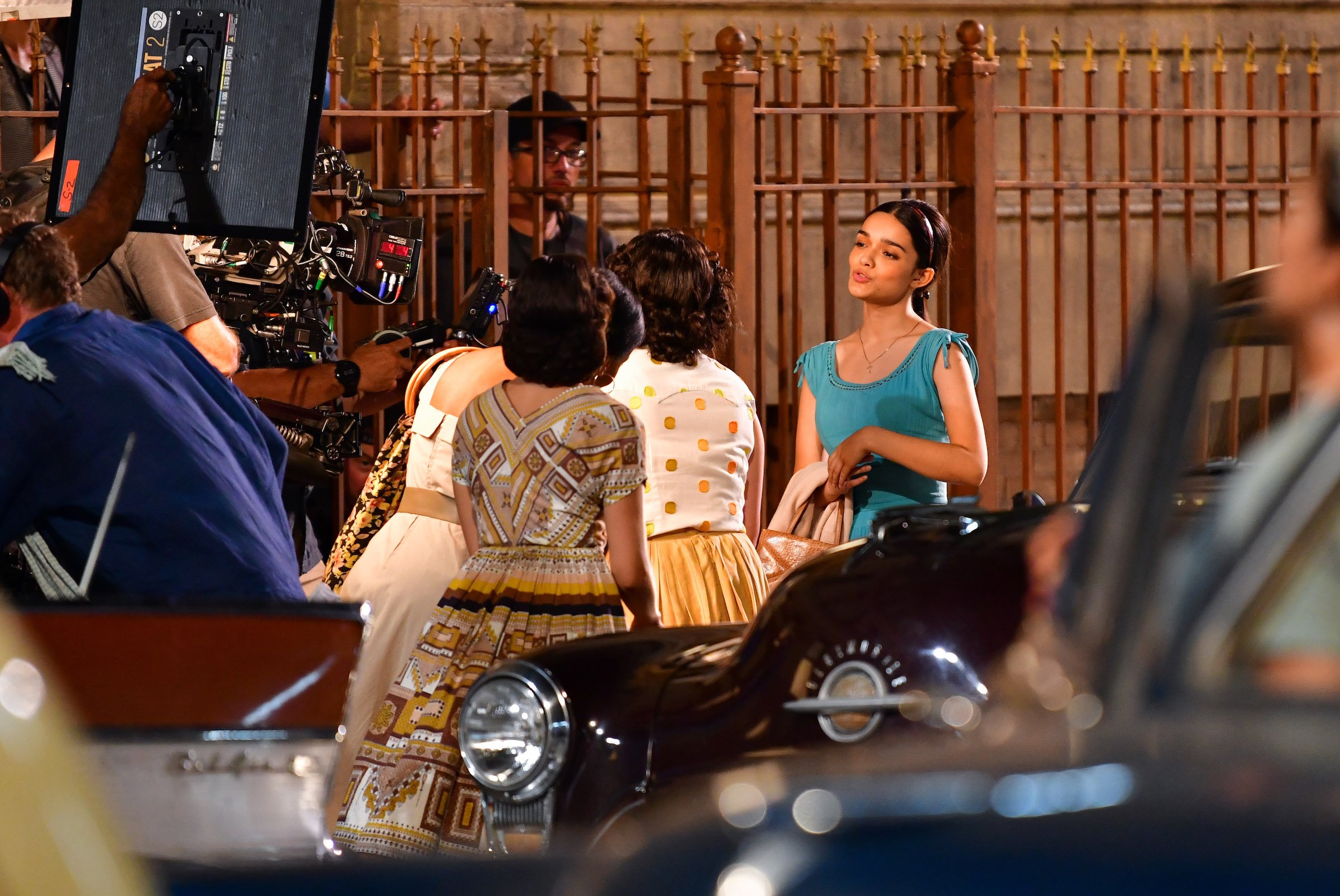 Rachel Zegler commented on her role earlier during 2019
Although Rachel Zegler previously portrayed Maria in a stage production of West Side Story, this would be the first time portraying the character for a movie. However, during one interview she shared the similarities between her and her character.
"I feel like Maria is somebody I know really well," Rachel Zegler said during an interview with North Jersey. "I'm a young Latina growing up in the New York-New Jersey area. She's someone I hold very near and dear to my heart."
"I'm a young Latina woman growing up in a primarily white area of town where I live," she continued. "…My hate comments on YouTube tell me to go back to where I came from. I was born in Hackensack Hospital. I'll go back there. But this is the world we live in and that's why this movie is so important to come out again. It's such an important story for a lot [of] people."
Steven Spielberg's West Side Story is still set to premiere in theaters during December 2020, although that date is subject to change. Lin-Manuel Miranda's Hamilton moved up its Disney+ premiere date from December 2020 to July, whereas the theatrical release of In the Heights has been postponed. 
More information regarding these movie musicals will presumably be announced in the coming months. Until then, fans can watch the original adaptation of West Side Story on the streaming platform, Netflix.
RELATED: Movie Musical to Watch on Netflix and Disney+ While You're Waiting for Lin-Manuel Miranda's 'In the Heights'
RELATED: With 'West Side Story,' 'Hamilton,' and 'In The Heights,' Movie Musicals Are Taking Over the Box Office