Who is Robert Downey Jr.'s Ex-Wife?
Marvel Cinematic Universe star Robert Downey, Jr. is one of today's biggest box office draws. Remaining mum on whether he will make a reappearance in the superhero franchise, Downey can basically write his own ticket when it comes to roles he wants to play.
The Iron Man actor is coming up on 15 years of marriage to his wife Susan, with whom he shares two children. Downey also has a son, Indio, from his previous marriage to actress-singer Deborah Falconer, though little is known about his first wife.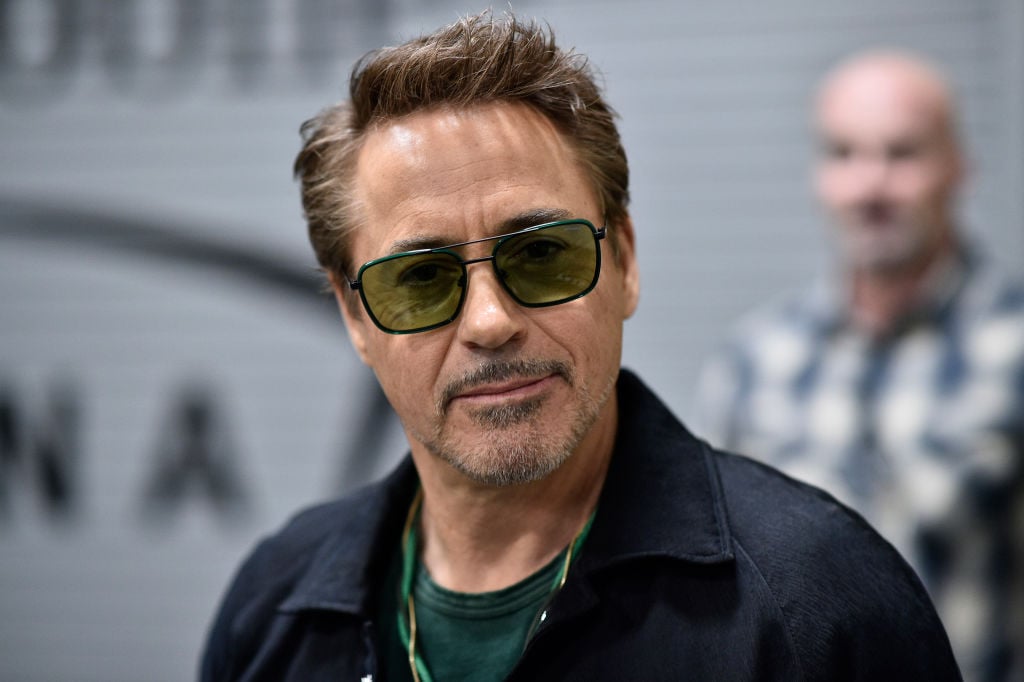 'Iron Man' star meets Deborah Falconer in early 90s
Downey and Falconer met in 1992 and headed down the aisle after only six weeks of dating. According to IMDb, Falconer appeared in the films Short Cuts, The Doors, and Mercy.
A former Elite model, Falconer also has her own record label – Ravish Records – from which she released several of her albums including "Brave Like Me" in 2003 and "Lift Your Gaze" in 2014.
The couple welcomed a son, Indio, in 1993. After Downey's several bouts with drug addiction, he and Falconer separated in 1996 and divorced in 2004, according to ABC News.
RELATED: Robert Downey Jr. Revealed the Key Practice That Saved His Life
Indio Falconer Downey arrested in 2014
As Downey battled drug addiction over the years and was even incarcerated as a result, his son with Falconer also faced the same issues and was arrested for cocaine possession in 2014. Downey convinced Indio to check into a rehab facility for help, and the charges against him were eventually dismissed.
"Unfortunately there's a genetic component to addiction and Indio has likely inherited it," Downey said, according to Us Weekly. "There is a lot of family support and understanding, and we're all determined to rally behind him and help him become the man he's capable of being."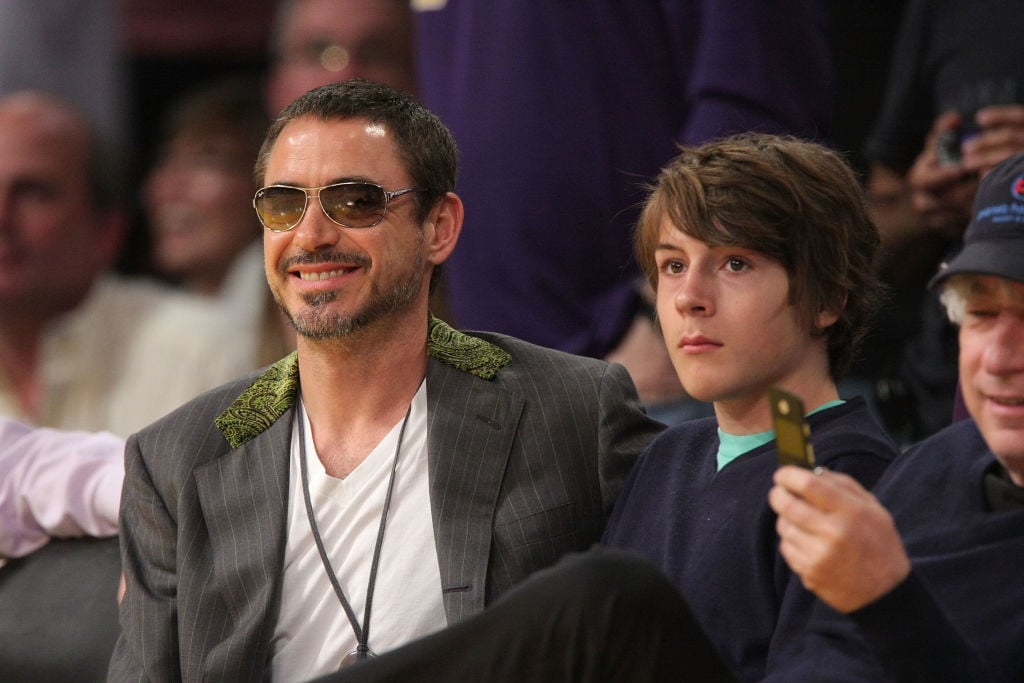 RELATED: The 3 Most Famous Women MCU Star Robert Downey Jr. Dated Before Marrying Susan Downey
'Avengers' star remarried in
Downey met his current wife, Susan, on the set of the 2003 film Gothika which she was producing for Joel Silver. She finally agreed to go out with Downey on his third try asking, and the Iron Man star proposed within three months. Susan had two conditions: they had to wait two years to tie the knot, and Downey had to give up drugs completely.
The couple headed to the altar in 2005 and have been enjoying marriage as well as a business partnership ever since. The pair now have two children – Exton, 8, and Avri, 5.
"I was very focused, driven, rigid, work-oriented," Susan told the Hollywood Reporter of her life before meeting Downey. "I didn't care about having a family or making a home. I didn't think about kids. It's not that I didn't want those things, I just didn't think about them."
Revealing that Downey swept her off her feet with his contagious zest for life, she became more open to new possibilities. "Then I had someone who came in as a tornado, this creative, beautiful ball of insane energy and passion," Susan explained. "And it completely opened me up."
The two head their own production company, Team Downey, which the Marvel actor views as yet another facet of their relationship.
"I see it as a part of several different therapeutic interactions that we are constantly engaged in," Downey said. "It's another form of co-parenting. We co-parent our children, our relationship, our business. It's all the same. It's all part of the therapy of life."
RELATED: Robert Downey Jr. Gives A Sneak Peek at 'Perry Mason'… and Also Shares What He's Wearing