Who Is Salma Hayek's Husband, François-Henri Pinault, and How Old Is He?
Salma Hayek has been starring in Hollywood blockbusters for over two decades. From Frida and Desperado to Wild Wild West, Dogma, and Like a Boss, Hayek has starred in dramas, biopics, comedies, romances, and more. She was nominated for the Academy Award in 2002 following her performance in Frida. Though Hayek remains a recognizable face to the public, her husband floats under the radar. Though he is not a part of the showbiz world, he is a mega-successful businessman. Hayek has been married to Francois-Henri Pinault since 2009.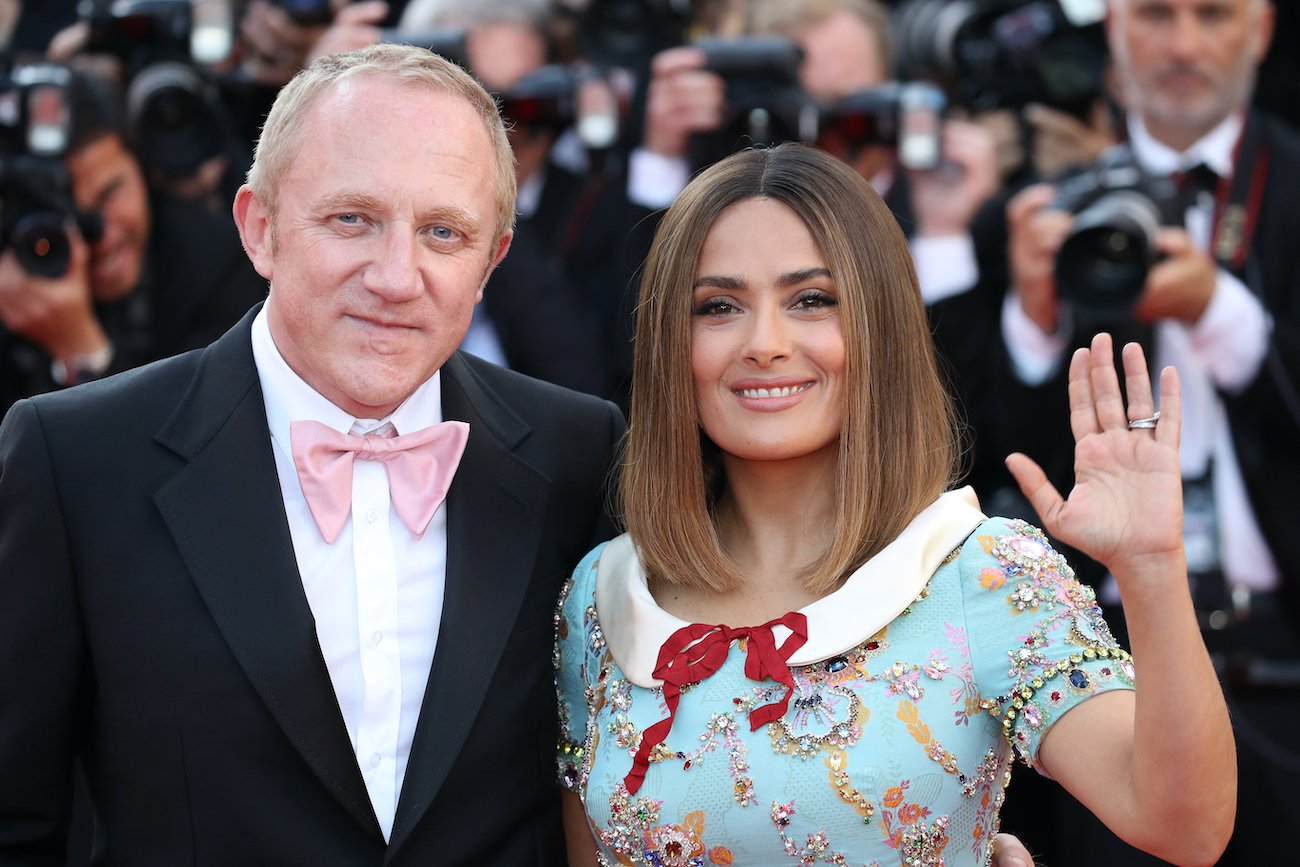 Who is François-Henri Pinault?
Pinault is a French businessman and chairman and CEO of the company Kering. He has also been the president of Group Artemis since 2005. Kering is a multinational corporation specializing in luxury goods. Kering's revenue reached over $19 million in 2019. The company started off as the timber-trading company Pinault S.A., and it was founded by Henri Pinault's father.
Group Artemis is a holding company with a portfolio of investments in fashion, wine, luxury, art, tourism, and more. The company is headquartered in Paris, and it was also founded by Pinault's father. Before Pinault took over his father's companies, he studied at the HEC School of Management, graduating in 1985, and going on to found the CRM company Soft Computing. He also interned at Hewlett-Packard back in the day. 
Do François-Henri Pinault and Salma Hayek have kids 
Pinault and Hayek wed in 2009 — when both actors were in their early 40s. Today, Salma Hayek is 54 years old, and Pinault is 58 years old. They boast a modest four year age difference, which is quite minimal when it comes to Tinseltown. 
The couple has one daughter together — Valentina Paloma Pinault — who is was born in 2007. She is the couple's only child, born two years before the couple walked down the aisle. Hayek was 41 years old when she gave birth to Valentina and has since explained that she believes being a bit older than the average new mom has made her a better parent. She said:
"I think I'm a better mother because I had her later. But I do get tired. I'm not going to lie…"

PopSugar
Pinault has three other children — Augustin James Evangelista, Mathilde Pinault, and Francois Pinault. Together, Hayek and Pinault have only one daughter, Valentina.