Who is San Francisco 49ers Tight End George Kittle's Wife, Claire Till?
Get to know the woman married to Niners star George Kittle.
San Francisco 49ers fans know all about what tight end George Kittle brings to the football field. He was drafted by the team in 2017 and has quickly become one of the best tight ends in the NFL. The athlete set the single-season record for receiving yards by a tight end and earned a Pro Bowl selection in the process.
As for his life off the field, his fans know by one look at his Instagram that he is married to a woman named Claire. Here's more about her including the trick he played on her when he proposed and the sexy photos of his bride that he isn't afraid to share.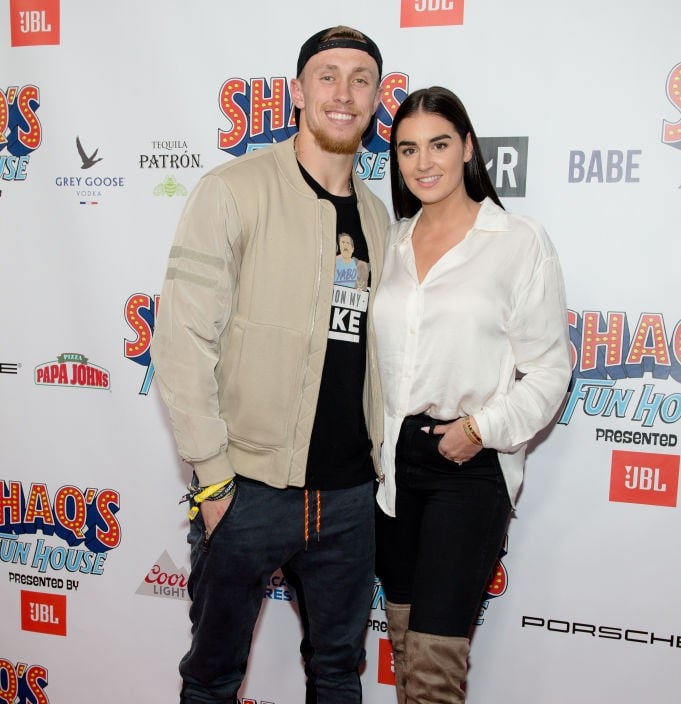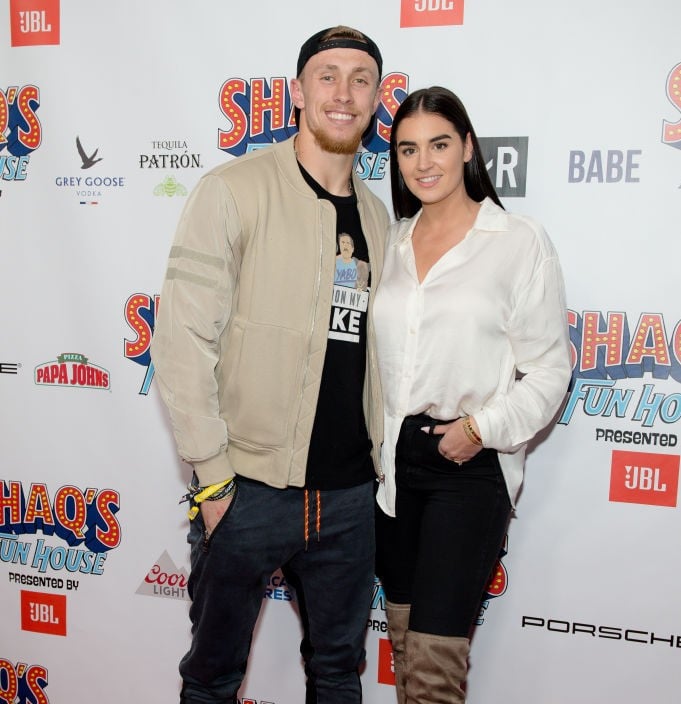 Where they met and what they had in common
Claire Kittle was born Claire Colette Till in 1994, in Dubuque, Iowa to parents Marty and Shelley Till.
She graduated from Wahlert High School and attended the Univerity of Iowa. The same school her future husband attended and where she, like George, was a colligate athlete.
Fabwags noted that Claire was a member of the Hawkeyes women's basketball team.
The trick George played on Claire when he popped the question
After dating for a while, George careful planned out his proposal in August 2019 by playing a little trick on his lady.
"I'm not going to brag but I think I killed it. I'm not going to lie," George said during an interview on 95.7 The Game. "I convinced [Claire] that the 49ers were doing a photo shoot for girlfriends and boyfriends, husbands and wives that they were going to put in the brochures and on the website. So I had our head photographer and two of our head video guys basically do a fake photo shoot down on the Santa Cruz beach, and so she basically had no idea."
He continued, "We were doing a whole photo shoot on the beach; cameras, we had a drone down there, lighting, everything that you possibly need. Got her a little bit distracted and then cut to the pop the question. It was pretty awesome."
In April, the pair eloped and posted pics of their special day via Instagram. Claire even shared a sweet message to her hubby which read, "I love you I love you I love you! We pulled off a one of a kind wedding, thank you for gifting me this unexplainable love ❤️ I'm yours forever. Claire Kittle & I mean it ? I got a HUSBAND y'all!!!"
Kittle isn't shy about sharing his wife's smoking hot pics
George and Claire certainly aren't shy about showing their love for one another on social media as there are plenty of pics of them hugging and kissing. And George recently proved that he isn't afraid to share some sexy pics and videos of his wife either.
The Pro Bowler has posted a number of photos of Claire in a bikini and in 2018, he put up a video she submitted for the Sports Illustrated swimsuit model search. 
Read more: What Religion is Aaron Rodgers?