Who Is Scott Evans? Meet the 'Avengers' Star Chris Evans' Little Brother
Chris Evans has a few siblings. Who is his younger brother Scott Evans? Here's what we know about the actor and how he's giving Chris a run for his money.
Avengers star Chris Evans gets all the press but he's not the only Evans sibling with a booming career. Chris's younger brother Scott Evans has been a working actor for years. Here's a little bit about him.
Scott Evans is an actor like his big brother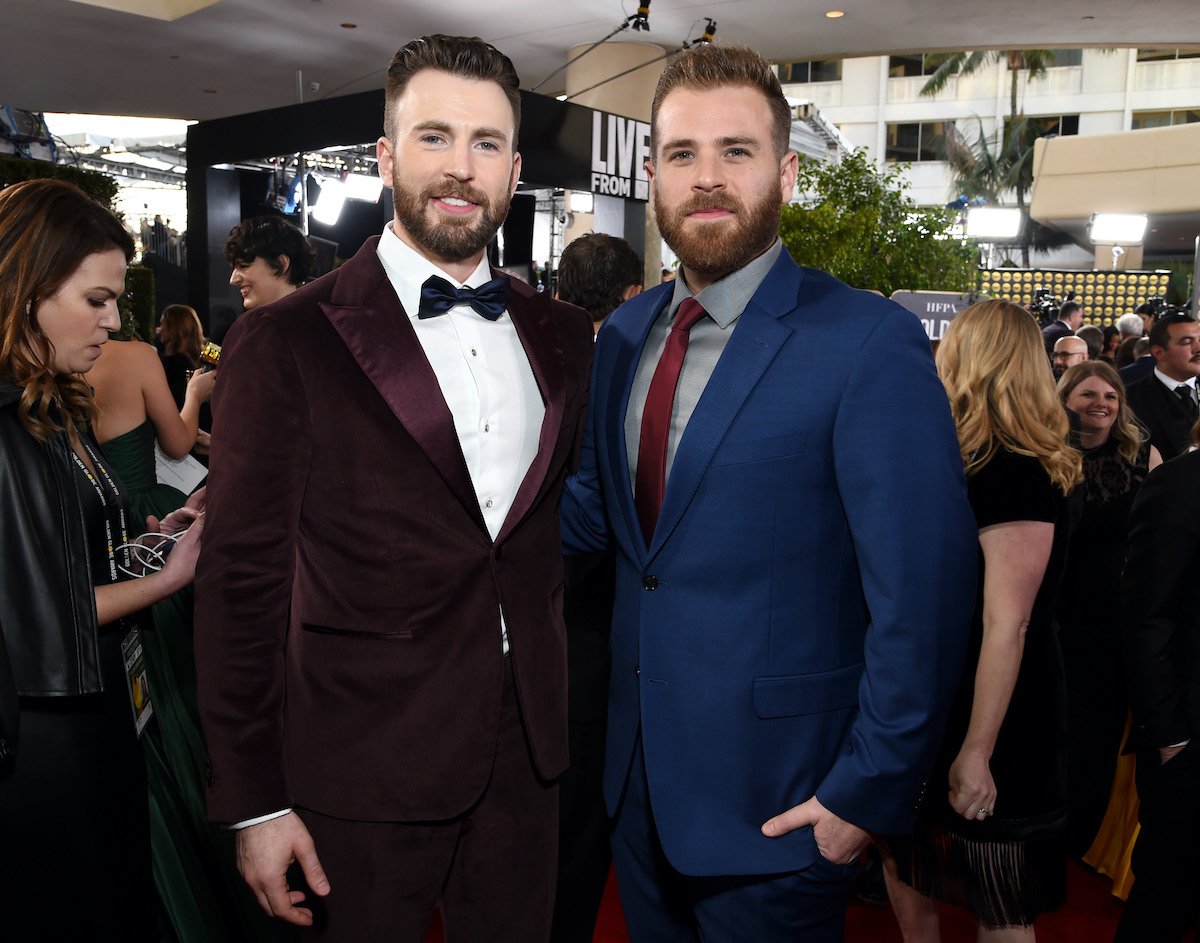 While Chris snagged the Captain America title forevermore, Scott's IMDb sheet is just as solid, albeit not loaded with franchise hits like his big brother. Scott has appeared in well over two dozen projects including One Life to Live, Behaving Badly, and Insecure.
Of all the projects, Scott revealed in a 2019 interview The Tonight Show with Jimmy Fallon that he loves crime shows. If he weren't an actor, he said he'd be a homicide detective.
That said, growing up together proved to be a bonding experience. Scott — who is three years younger than Chris — told Us Weekly he used to protect Chris from getting into trouble whenever possible.
"We used to get into a lot of trouble around the house — like, whether it was like breaking something or whatever — and even if it wasn't me, I would always just take the blame for him," Scott said.
"But my mother likes to tell the story. She's like, 'And every time you would confess!' And she would be so mad at my brother because she'd know I didn't do it, and then I would confess, and she's got to take our word for it! She can't be like, 'No, you're lying. It's him!'"
Scott is also an advocate for the LGBTQ community, with his latest venture to feature coming out stories.
He and Chris also have two sisters, Carly and Shana.
Scott was arrested in 2012 but bounced back better than ever
The Evans star is doing OK for himself now, but in 2012, Scott ran into a bit of trouble after being arrested for alleged attempts to buy drugs from an undercover police officer.
According to reports obtained by E! News, the Los Angeles County Sheriff's Department, Scott was charged with a felony account but later released on a $10,000 bail.
Since then, Scott resurrected his career with a surge in projects. From Law & Order: Criminal Intent to White Collar, and more, the star proved the bump in the road wasn't going to deter him from his dreams.
The Evans brothers don't spoil each other's movies
When multiple siblings work in the entertainment industry, it begs the question, do they ever share spoilers? Scott said not necessarily.
"I knew nothing about Knives Out and when I saw it, I had no idea about the end. Two nights ago I was doing Watch What Happens Live! and they brought out the sweater Chris Evans wears in the film, the sweater that has broken the internet," he said.
"People are so obsessed with it. They brought me a sweater and they were like we want you to put it on, take a picture and see who wore it better, I was like no because I know the answer and it's him. What I will do though is…do you have a knife? I did that. Now I'm getting like hate messages on Twitter!"
That likely means Scott can't say whether it's the end of Captain America in the Marvel Cinematic Universe, either. Regardless, we'd like to live in a world where both brothers wear the Knives Out sweater while discussing the future of the MCU franchise and Scott's hilarious Twitter feed.