Who Is 'Sex/Life' Star Adam Demos?
The new Netflix show Sex/Life is causing a considerable buzz among pop culture fans. The series, which started streaming in June 2021, is based on the successful book by BB Easton.
In addition to the wild and sometimes raunchy plotlines and scenes, Sex/Life features a star-studded cast, including some veteran performers as well as some relative newbies. One of the show's fan-favorite stars is Adam Demos, a celebrity whose viral nude scene in Sex/Life has made him the subject of countless internet searches over the past few weeks. 
Who does Adam Demos play in 'Sex/Life'?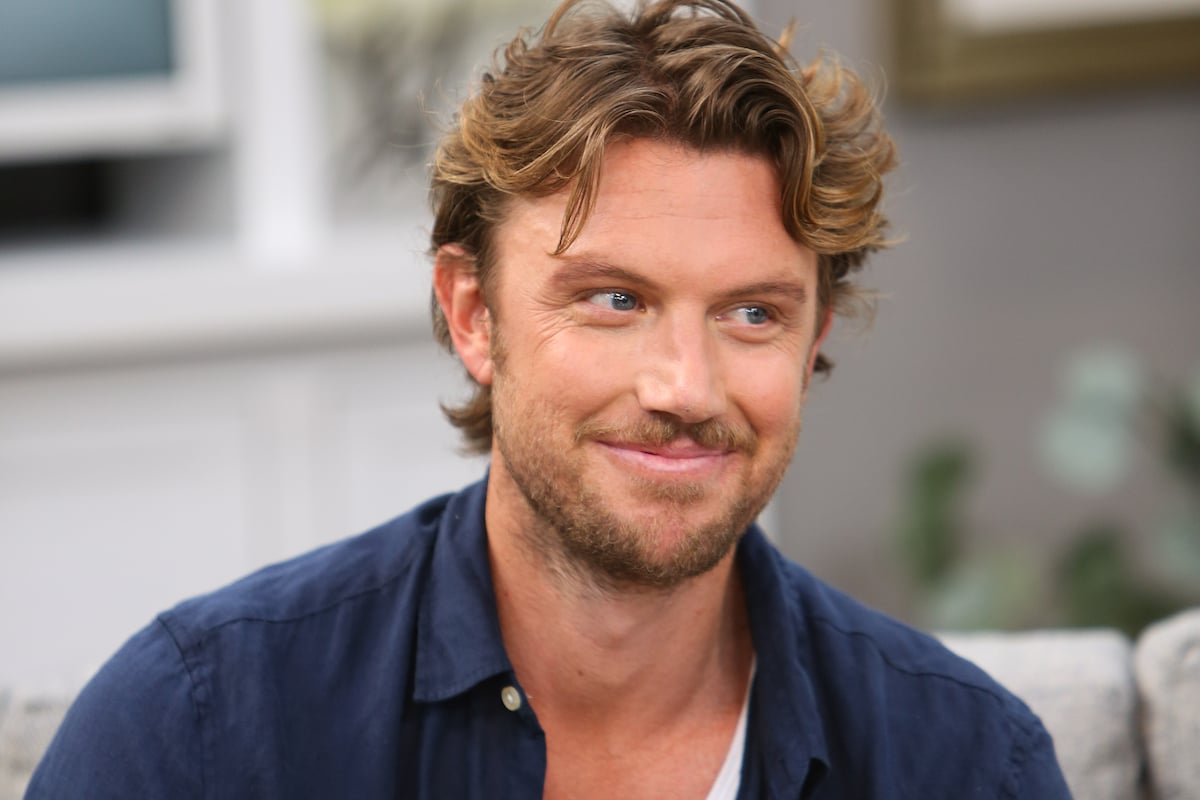 Sex/Life tells the story of Billie Connelly, a housewife and mother of two who lives in suburban Connecticut. Although she is content with her life, she longs for the excitement that she experienced before she got married. As the show progresses, viewers discover that Billie still carries a torch for her ex-boyfriend, Brad Simon, a well-known music producer and the CEO of a record label that he founded.
Demos plays Brad, and although he is at the center of many of the show's most intense love scenes, the actor revealed to Entertainment Weekly that he approached those scenes scientifically. "Well, because all those scenes are there for a reason, because they drive the story and the characters, you really do see where each character is emotionally. So then it's just like breaking down a scene like you would a speaking scene," Demos said. "Then on top of that, we would have an intimacy coordinator and everyone would speak about it and their comfort levels. You would rehearse it so much that by the time you did it, it was a lot more comfortable than you'd assume."
Adam Demos is known for several other popular Netflix projects
Demos has an established relationship with Netflix, having appeared in the 2019 romantic drama Falling Inn Love, opposite singer and actor Christina Milian. Prior to that, Demos appeared in movies like Cooped Up, and TV shows such as Home And Away, Winners & Losers, Janet King, and Unreal. 
It is his most recent work in Sex/Life, however, that has made Demos a star — and his relationship with his co-star, Sarah Shahi, has only made him more popular on social media. Shahi has opened up about her romance with Demos, admitting that "we just got on instantly. We had the exact same taste in music. We had the same taste in whiskey and tequilas and I was really blown away by him just as a person and all I knew was that I wanted more."
Fans have been taking to social media to praise not only Demos' talent as a performer, but his physical traits as well, and it is likely that the young actor will only continue to land juicy roles. 
How did Adam Demos get into acting?
Demos might be a star now, but he wasn't born into the entertainment industry. He was born in Australia in 1986, and although he was interested in acting from an early age, he worked a variety of odd jobs before deciding to pursue acting as a career. When he was 23, Demos decided to go after his dreams, enrolling in the Screenwise Film & TV Acting School.
By the year 2009, Demos had started to land small roles in television projects, including in the Australian drama series Home And Away. Over the years that followed, the tall Australian actor would book several more gigs before eventually getting the role that would make him a star — as Brad in Sex/Life.
RELATED: 11 Better Ways to Find Movies on Netflix
Related post url: