Who Is Tampa Bay Buccaneers Coach Bruce Arians' Wife, Christine Arians?
After coaching in college for several years Bruce Arians moved to the NFL. He was on the coaching staff of multiple teams including the Kansas City Chiefs, the New Orleans Saints, the Cleveland Browns, and the Pittsburgh Steelers.
In 2012, he was the offensive coordinator for the Indianapolis Colts and named interim head coach after Chuck Pagano was diagnosed with leukemia. The next year, Bruce became the head coach of the Arizona Cardinals where he remained until his own cancer scare in 2017. Following a hiatus, he returned to the sidelines as the head coach of the Tampa Bay Buccaneers in 2019. During his more than 45-year coaching career, one woman has been by his side through it all. Here's more on Bruce's family and his wife, Christine Arians.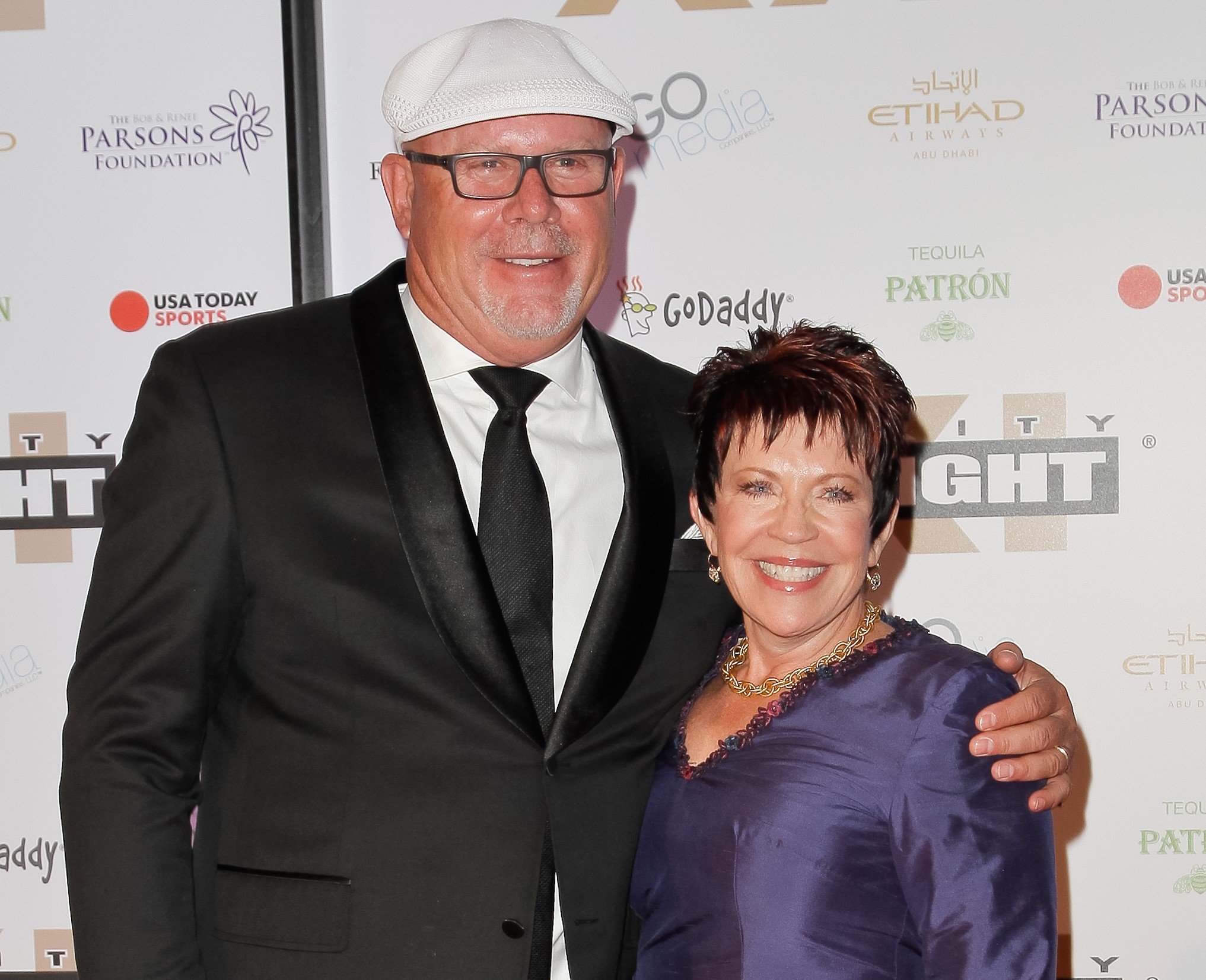 Bruce met Christine when they were in high school
Christine was born on Feb. 15, 1952. She met her future hubby when they both attended the same high school in York, Pennsylvania.
"We were in the same grade, the same homeroom," Christine told the Tampa Bay Times in 2019. "He was so shy. I don't remember talking to him the whole first year. I talked to his buddy Mike all the time, but [Bruce] never joined the conversation."
Christine recalled that Bruce talked to her when they were sophomores by offering to help her in French class. "I'm the straight-A student and he's the 'Oh, I can get a C without working too hard' kind of guy. But I let him help me," she said, adding, "He was kind of cute."
And she still remembers their very first kiss. "[It was] after a football game," Christine stated. "My friend Joan's house had an alley behind it. I stood on a cinder block because I'm a lot shorter than him. But that first kiss was memorable."
The couple tied the knot in 1971.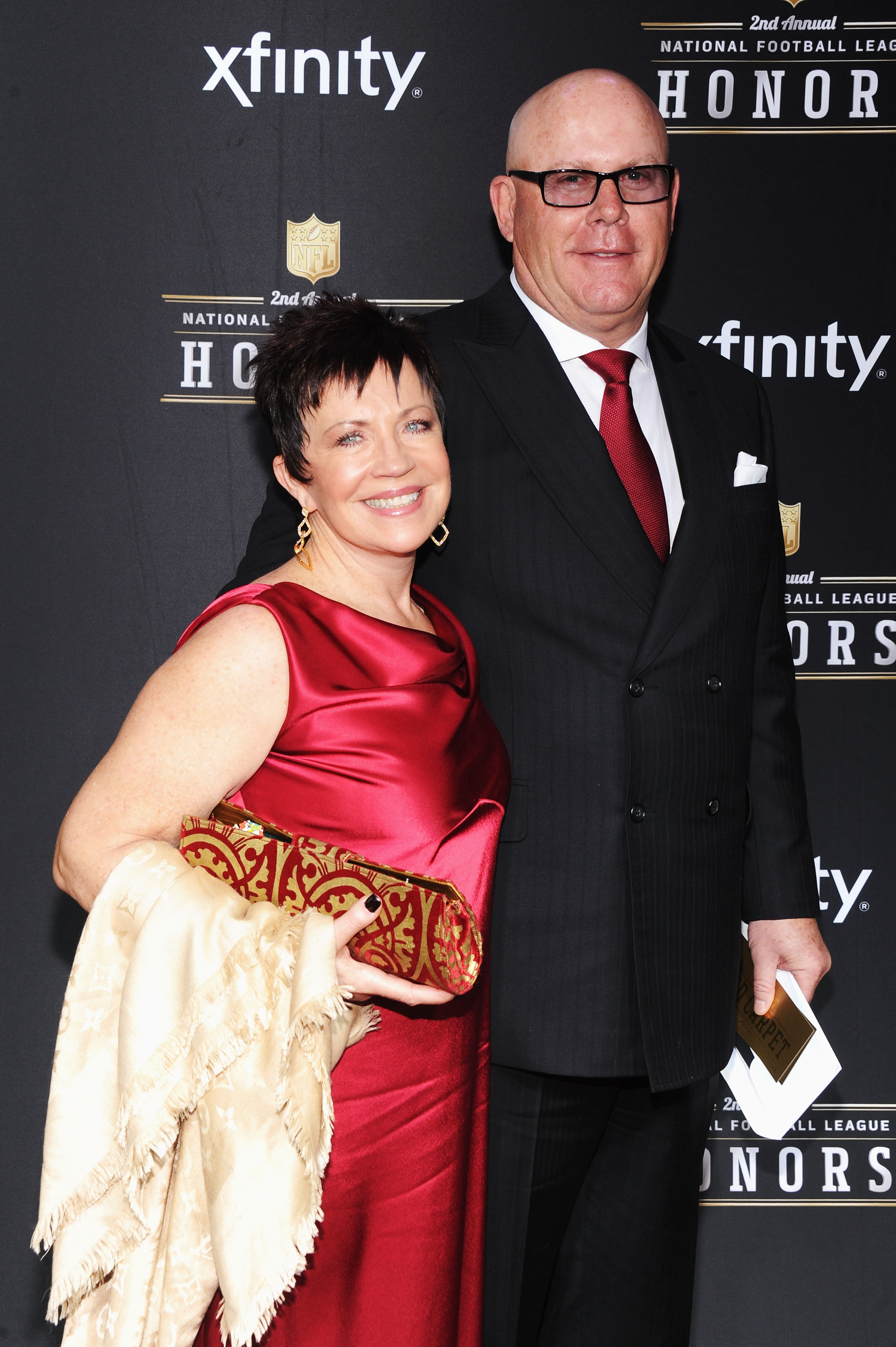 She knew he was ready to get back into coaching after his cancer scares
Yahoo Sports noted that Bruce had a few health issues over the years including prostate cancer in 2007, skin cancer in 2013, and renal cell carcinoma in his kidney in 2016 and 2017. After conversations with Christine, he decided to retire in 2017.
Bruce then became an analyst for CBS Sports but when Christine heard him get so excited and curse on live TV while discussing a play, she knew it was time for him to return to doing the job he loved.
"You know what, he's going to have health scares no matter what he does," she said via the Times. "He could be sitting in the recliner at home. But when I heard the excitement in his voice I thought, my gosh, this is so much better for him than sitting at home."
Christine helps run the Arians foundation with her children
Bruce and his wife have two children. Their son, Jake, was born in 1978 and their daughter, Kristi, was born in 1980.
When Bruce was the coach of the Cardinals, Christine volunteered as a court-appointed special advocate (CASA) for at-risk children. Today, she helps run the Arians Family Foundation which "strives to prevent the abuse and neglect of children. The Arians Family Foundation supports CASA in making sure that children who are involved in the court system, as a result of abuse or neglect by their families, receive the love and help they need."