Who is Tennesee Titans Quarterback Ryan Tannehill's Wife?
Quarterback Ryan Tannehill was drafted by the Miami Dolphins in the first round of the 2012 NFL Draft. He was the team's signal caller for six seasons until he was traded to Tennessee Titans following the 2018 season. With the Titans Tannehill really began to thrive and reached the postseason for just the second time in his career. However, the start with Tennessee marked his first under center because when the Dolphins made the playoffs in 2016, Tannehill didn't play due to a partially torn ACL in his knee.
Now that he's under the bright lights on a big stage, fans in the Music City and beyond want to know more about his life off the field. Here's more on his family and his wife, Lauren, who you may have seen on a billboard or two.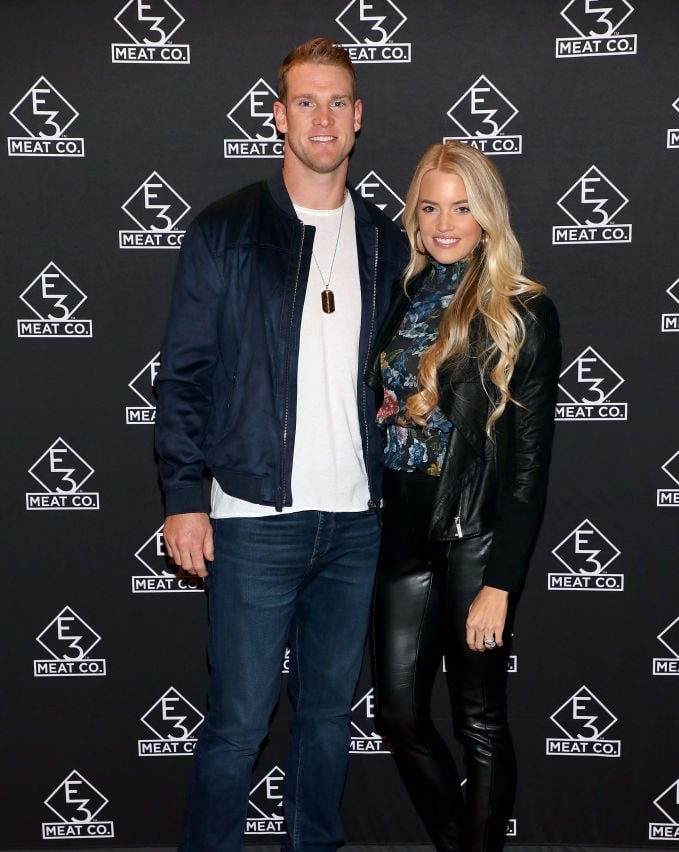 How Ryan and Lauren met and how long they've been together
Lauren Tannehill was born Lauren Ufer on July 28, 1988, in Atlanta to parents Nancy and John Ufer. In high school, Lauren was an athlete herself as she played tennis and was a member of the cheerleading squad. After graduation, she attended Texas A&M which is the same university her future husband enrolled in. However, the two actually met off campus during their spring break in Panama City, Florida, in 2009.
They began dating and got engaged in 2011. The pair then tied the knot in a destination wedding in Mexico on Jan. 13, 2012.
Ryan and Lauren are both Christians and have been vocal about their faith in the past.
Lauren previously opened about her religious journey and staying true to her faith explaining that she "had to pray every day for strength and really lean on the Lord. My advice is to get involved in Christian organizations so that you're part of something good with [people] who believe like you."
She added that for her and Ryan, "A day doesn't pass where we don't thank God for where we are."
Lauren is a model who loves shooting and fishing
Lauren graduated college with degrees in Communications and Psychology and worked as a cardiology assistant. She's also a model signed with Page 713 Model & Talent Agency.
She's been in campaigns for the Da Vinci and modeled handbags for Gucci. But her most notable gig was with Levinson Jewelers. She landed on her first billboard as the face of that company in 2014.
Ryan's wife also made headlines a few years back for where she left her rifle. Lauren has posted photos on social media of her handling guns in the past but when she accidentally left a AR-15 rifle in the back of a rental car it made news. The person who got into the vehicle after her found it and turned it in to the authorities. Law enforcement officials then learned it belonged to her.
Lauren is also a fan of fishing and even participated in The Miami Dolphins Foundation Fishing Tournament, where she was one of the top anglers catching a nearly 19-pound tuna.
How many children they have together
Today, Ryan and Lauren have two children together.
Their first child, a son named Steel, was born in July 2016. Then in October 2018, Lauren gave birth to their daughter who they named Stella.
Read more: Who is Minnesota Vikings Quarterback Kirk Cousins' Wife, Julie Hampton?