Who is 'The Blacklist' Actor Harry Lennix?
Well-established actor, Harry Lennix, continues to gain adoring fans with his current role as one of the main stars on the NBC series The Blacklist.
Lennix plays Harold Cooper, the Assistant Director for Counter-terrorism at the FBI. While fans can't get enough of the storyline of this hit series and Lennix's outstanding acting, many are wondering how Harry Lennix got his start.
Being a natural at acting to starring in multiple hit shows and films, Lennix is a hard-working star with his supportive wife by his side. 
'The Blacklist'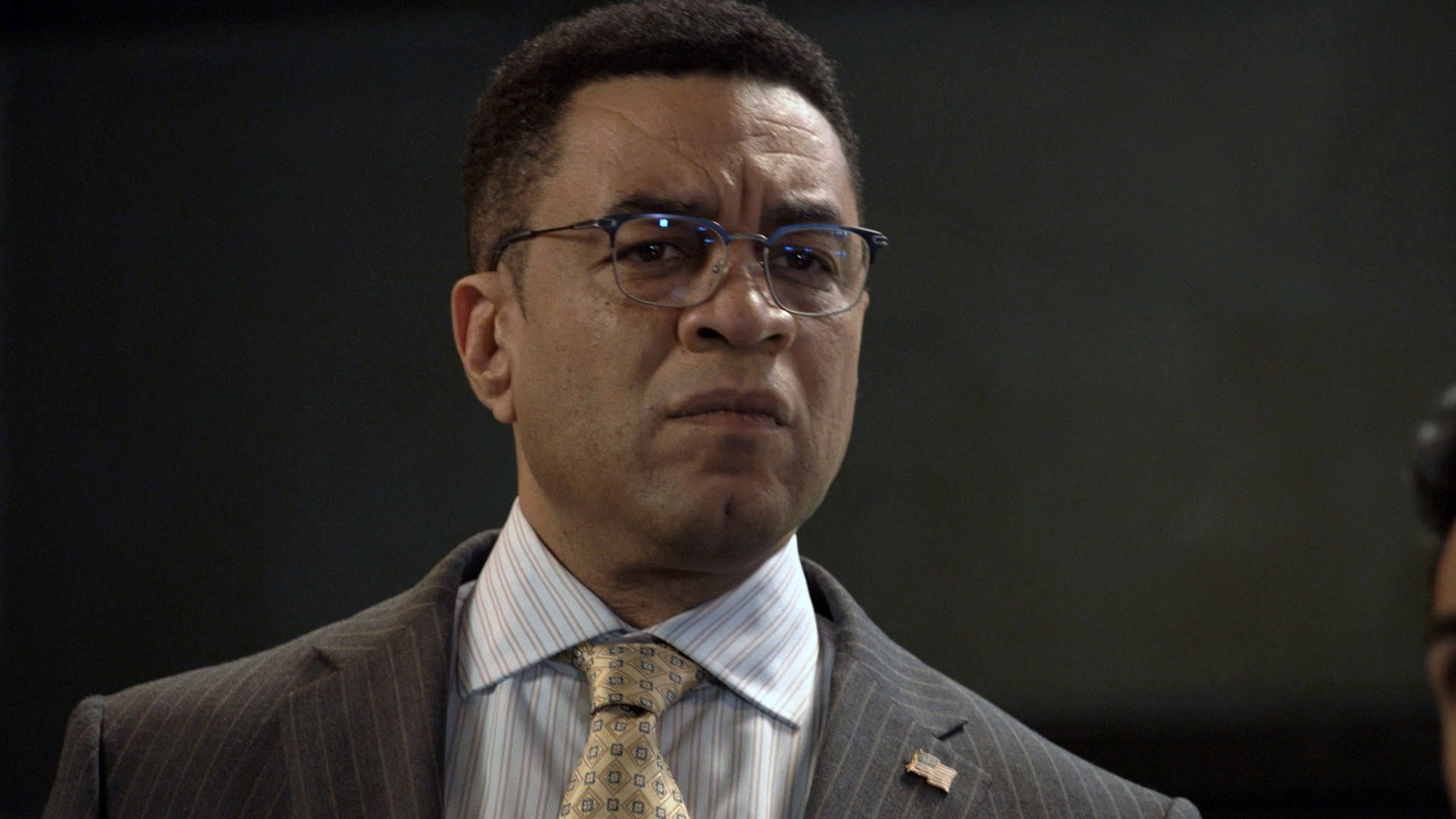 The Blacklist is a crime-lovers series on NBC. The thrilling TV show is packed full of twists and a deep storyline. It has been drawing fans in for seven seasons, and NBC recently announced the renewal of the show for season 8.
Fans can't wait to see what is in store for Liz, played by Megan Boone and Red played by James Spader in the upcoming season. 
Who is Harry Lennix? 
Born Harry Joseph Lennix III, we best know him by just Harry Lennix. The Chicago native is a well-accomplished actor, screenwriter, and producer. Lennix has been in stage productions across the country by either directing or appearing in shows. 
He is also an award-winning actor, most notably receiving critical acclaim and Golden Satellite Award for his role as Aaron in Julie Taymor's Titus, which he co-starred with Anthony Hopkins. Many may also remember his name in the headlines during the 90s in his recurring roles and guest star appearances on popular TV shows.
Most recently, he is known for starring in The Blacklist, alongside Diego Klattenhoff, Megan Boone, and James Spader. In 2014, Lennix also created the movie production company, Exponent Media Group, with his longtime Chicago associate Steve Harris.
He is also co-producer of Legacy Productions, which is dedicated to promoting works that educate people of African-American history and culture. 
The Beginnings of Lennix's Acting Career
As a young boy, Lennix showed natural acting talent, being a huge hit when performing in local plays. The thrill of performing is what inspired Lennix to pursue an acting career. Upon graduating from high school, the aspiring actor received a scholarship to Northwestern University. While majoring in Acting and Direction at the university, he performed in several plays on campus. The audiences continued to show their overwhelming support for the up and coming star.
He continued his passion for acting while he worked as a teacher for the Chicago public school system, and received his big break by starring as Dresser in the 1991 classic, "The Five Heartbeats." This prompted his move to Los Angeles. 
In Los Angeles, Lennix worked hard doing what he loved working as an actor on films, TV shows, and on stage. He was a guest star on many popular TV shows throughout the 90s and early 2000s, including ER, Diagnosis Murder, and House. 
He later went on to debut on Broadway in the Tony-nominated play, Radio Golf. Lennix has also starred in many big-screen titles, including The Matrix: Reloaded and Revolutions, Barbershop 2, Love and Basketball, and Oscar-winning film Ray. 
Lennix Outside the Camera 
Outside the camera, Lennix keeps a fairly private life. He and his wife Djena Graves Lennix split time between their homes in Los Angeles and New York.
Djena is a businesswoman with an MBA from New York University. The couple was introduced to each other by a mutual friend at a Radio Golf show, and their relationship grew stronger from that day forward.
They were married on June 27, 2009 in the company of family friends at the Barton Creek Resort & Spa in Austin, Texas. The couple does not currently have any kids of their own. However, being the youngest of four siblings, Lennix enjoys visiting with them in Chicago.